Sinbosen SKM9000 2CH 100 meters range UHF handheld professional wireless microphone
Item No.:
SKM9000 Handheld Microphone
Brand: Sinbosen
Model: SKM9000
Working distance: 100m
Color: Three
Frequency Range: 513-558mhz, 615-655mhz, 780-820mhz
Receiver sensitivity: -90dBm
Channel : One for two, 150X2
Modulation: Frequency Modulation (FM)
Power Specifications: 100-240V 5
Description

---
SKM9000 Wireless Microphone
Channel
2CH, 150X2
Frequency Range
513-558mhz, 615-655mhz, 780-820mhz
Receiver sensitivity
-90dBm
Frequency stability
± 10ppm
Audio Frequency Response
40-18000Hz
Harmonic Distortion
≤ 0.5%
Signal to Noise Ratio
≥ 100dB
Power Specifications
100-240V 50-60Hz (switch power adapter)
Audio output (independent and mixed unbalanced output)
10-30mW transmit power
Modulation
Frequency Modulation (FM)
Battery Specifications
Two on the 5th battery
3 Matching Options
1.Lavalier microphone
2.Handheld microphone
3.Headset microphone

---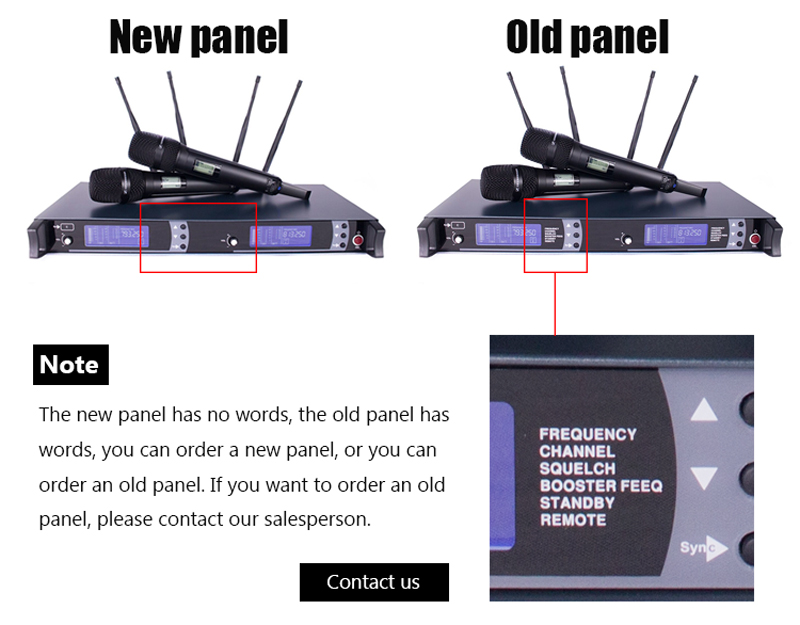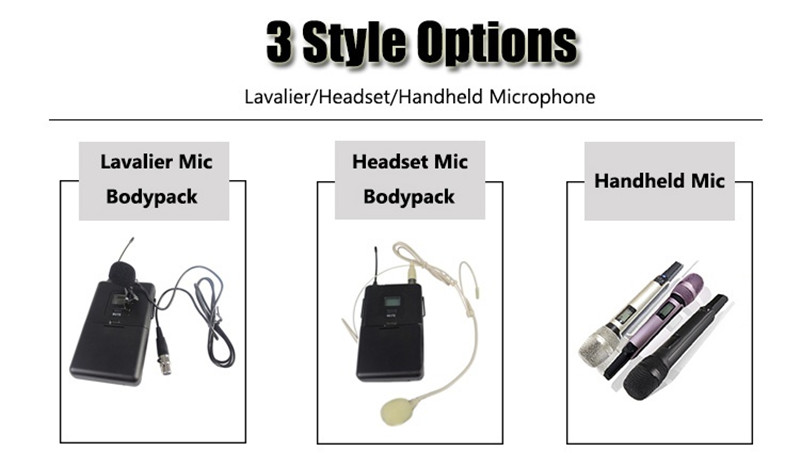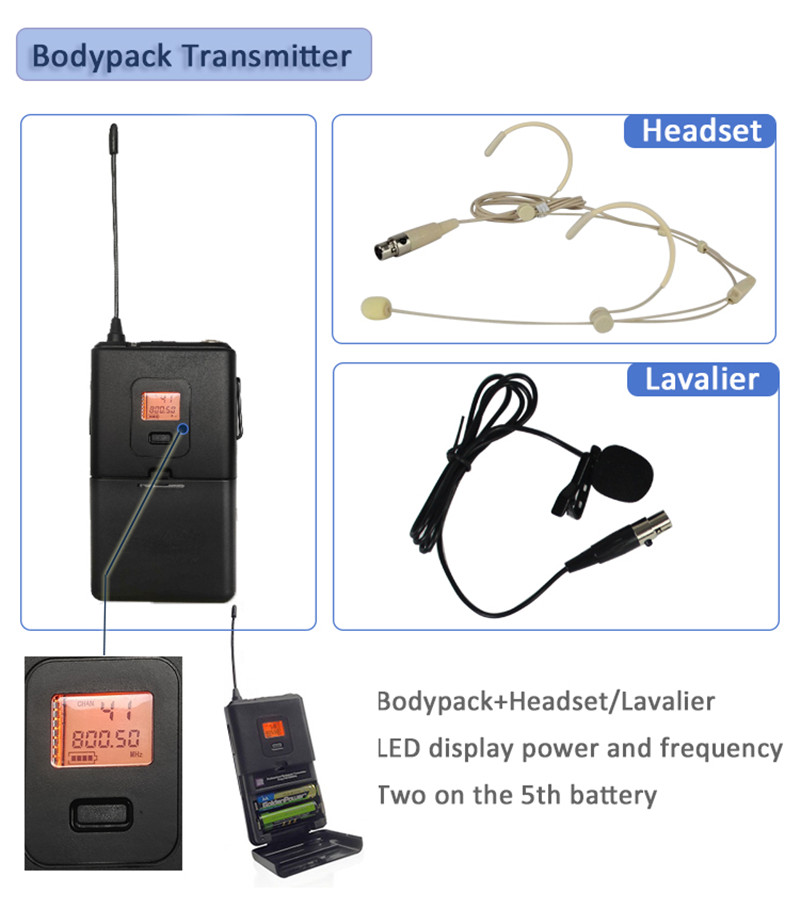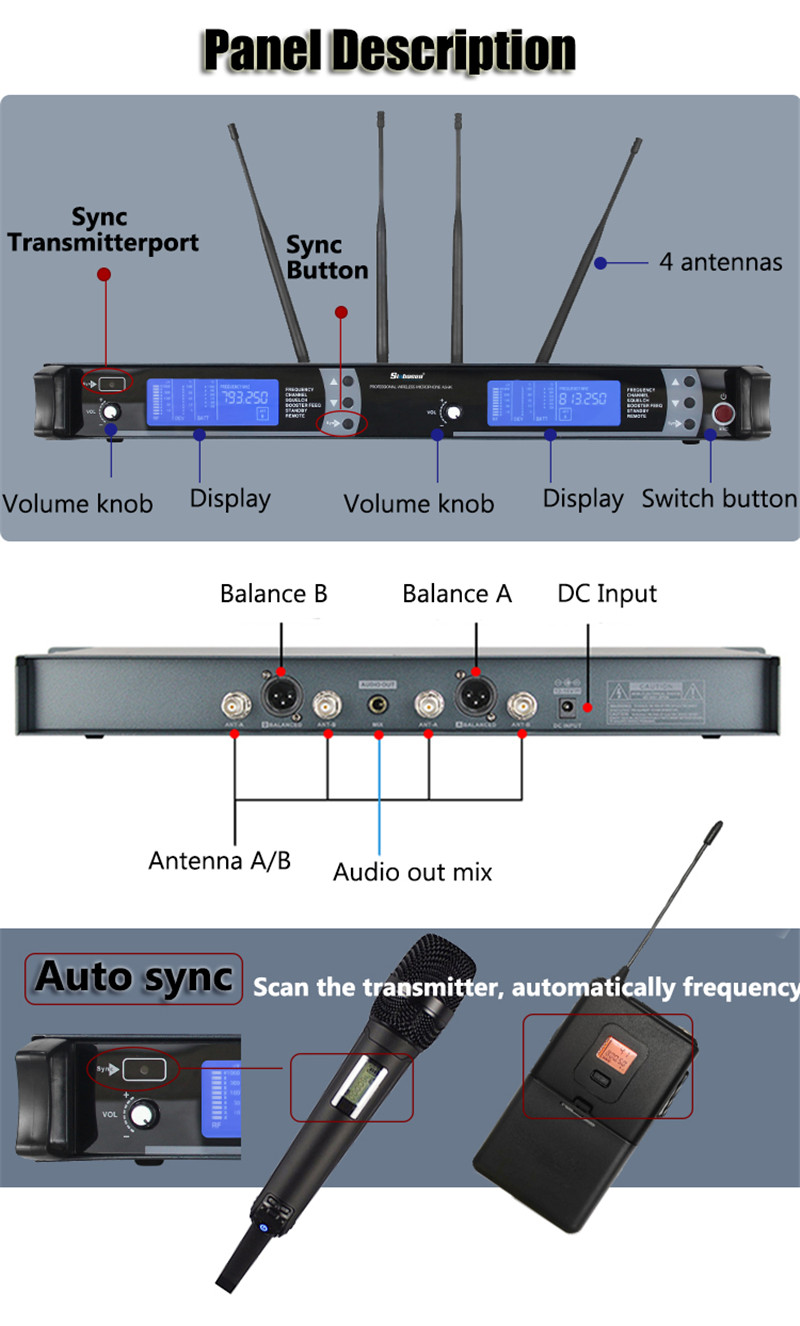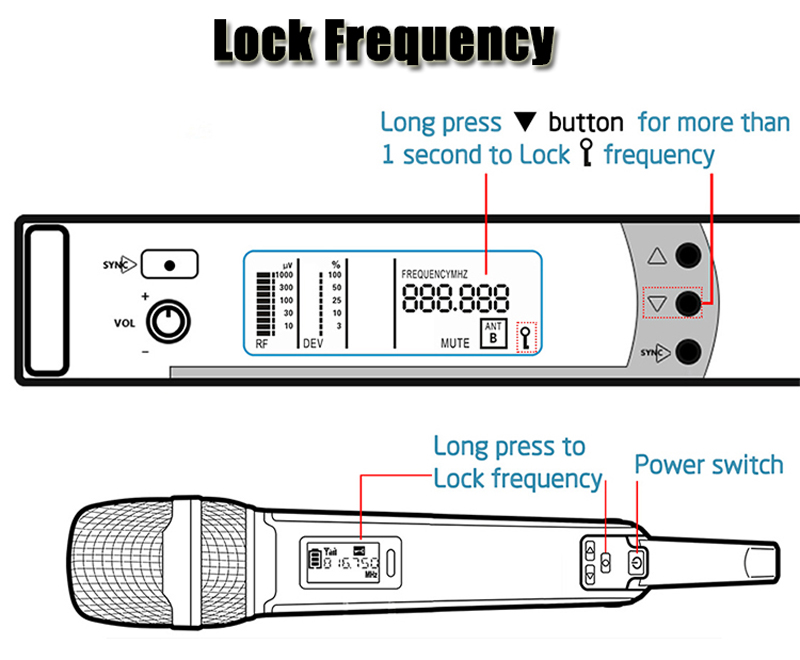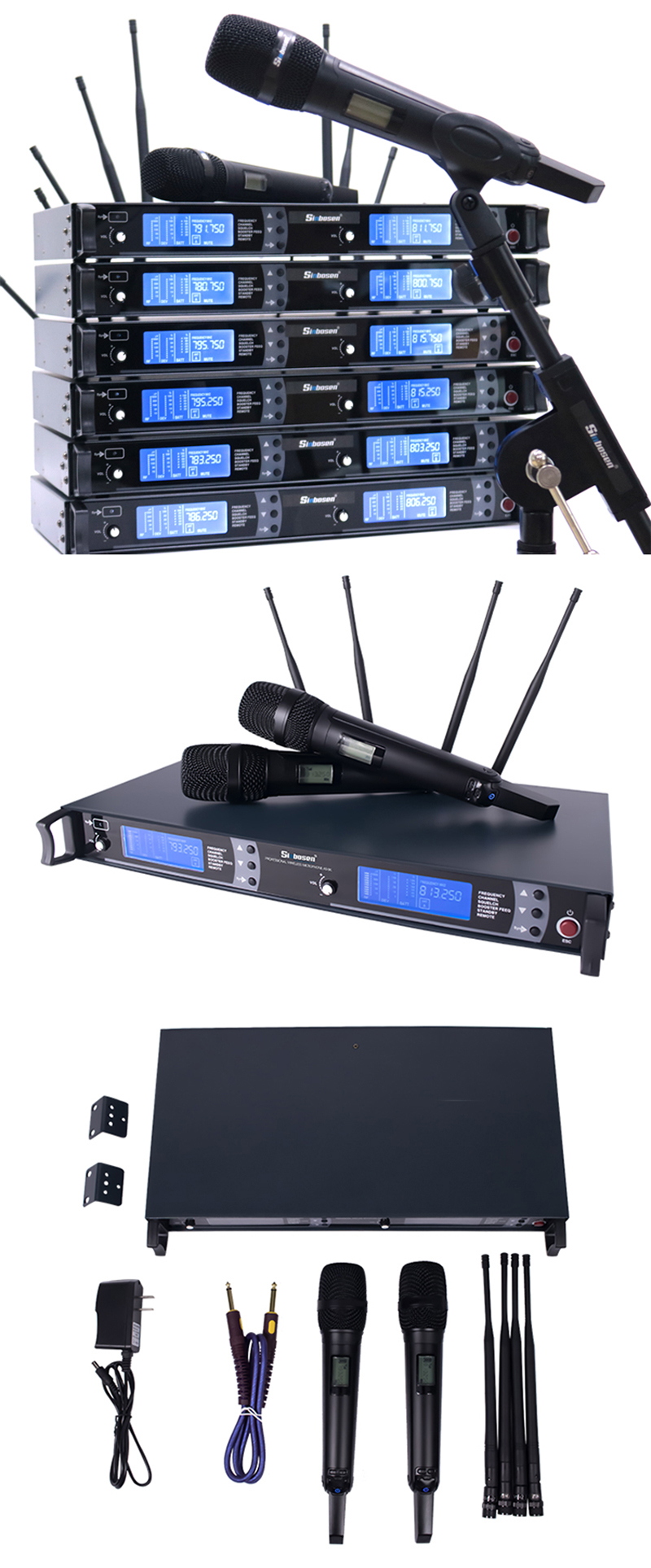 ---
►UHF frequency band,automatic frequency
►Phase-locked loop (PLL) frequency synthesizer
►Receiver automatically scans
►Hair shooter microphone with two tranches of power regulation
►Superheterodyne double conversion design with a high receiver sensitivity
►Multi-level high-performance surface acoustic wave filters with excellent anti-jamming capability
►Microphone use Tesco on the 5th battery, continued up to 6-8 hours
►The ideal environment for operating radius of 100 meters
►Transmitter choose: Handheld/Headmic/Clipmic
►Infrared frequency, automatic synchronization lock the transmitter frequency
►Receiver automatically scans and locks the current environment is best to use free channels.
►Mute circuit specially designed to completely eliminate the microphone
►Microphone dual step-up design, the battery is down does not affect the transmit power

---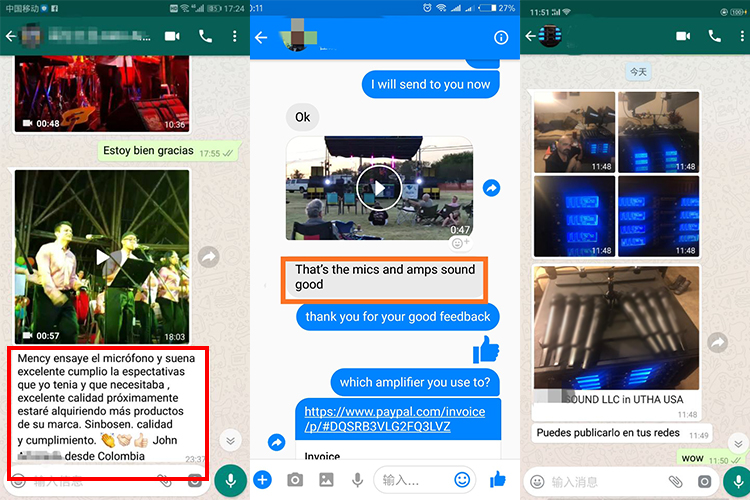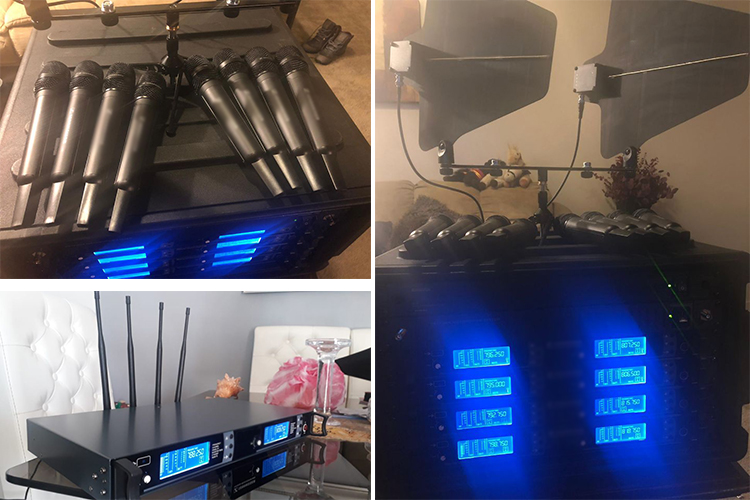 Related feedback--
Your stage is up to you! SKM9000 wireless microphone brings real vocals!

---