OUR TEAM
Views : 5344
Update time : 2019-04-11 16:30:38
I have been worked in

the audio

equipment industry near 17 years. Before I start up my own business, I worked
in

factory

from product line to

the marketing

office.

I know quality control is very important. To supervise product quality, the main problem

is control

all materials
supplier and train all workers. And always, our technical person

need

develop

new

and good quality product.

From 2012, I start up my own company and built a young and energetic team. Some members already joint this




family

more than 5 years. I am thankful for my team. We're more like a family.

We work together for one dream: Make

excellent

product, Bring great sound on customer show.

HONG LEE (GENERAL MANAGER)

I met Sinbosen Audio after graduating from college. I believe this is a fate, Sinbosen Audio makes me meet better
myself. I learned a lot from the Sinbosen Audio family that I couldn't learn at university. After so many years, I also
became a manager today from a simple female salesman. Now, I lead my team and continue to move.


Every day

we have 30 mins morning meeting to analyze our shortage and share each other new knowledge:
include learn our products, improve

our

communication

skill,

how to serve customers more professional.
Sharing and summarize spirit.

Mr. CHEN (Chief engineer)

I have been working in the audio equipment industry for more than 20 years.

Since I was very

young

, I had
an incomparable interest in electronics and I have been specializing in it. Later, I came into contact with the power
amplifier manufacturing. From that moment on, I fell in love with it, but I am not satisfied with the existing products,
I am determined to design and develop more and better products.
I am very grateful to Sinbosen Audio for giving me such a platform, let me make my own inspiration and let me realize
my life value. I will lead my team and work hard to make our products better.
SINBOSEN AUDIO TEAM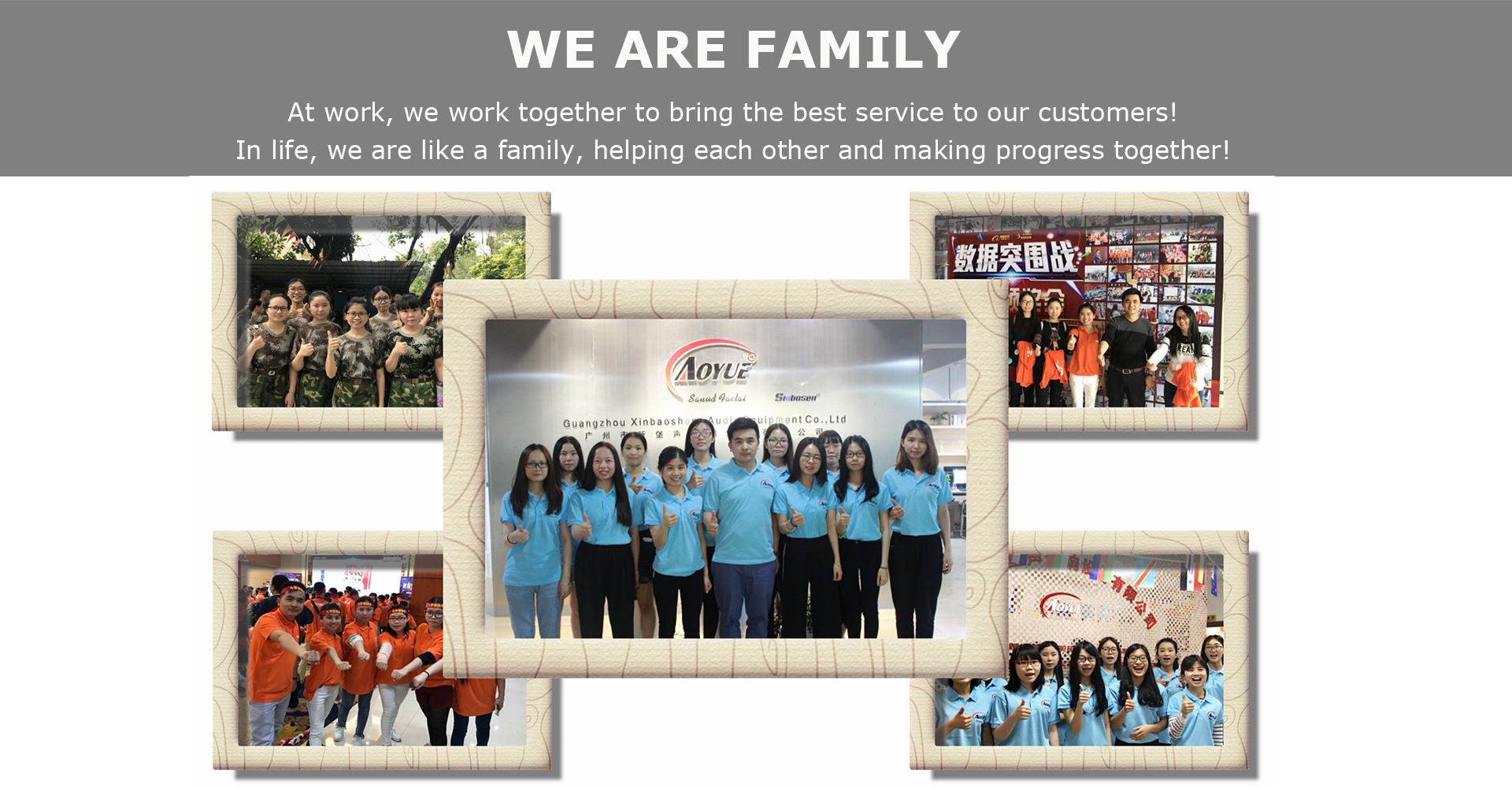 Message
If you have any suggestions or question for us.Please contact us.