Dbx260 | Powerful and efficient digital audio signal processor.

Not long ago, Sinbosen received good feedback from customers on the dbx260 digital audio processor.

The first one is a customer from the United States. During the chat with him, I can feel his satisfaction with dbx260. "The dbx. Work like charm", "Wonderful", I think these two sentences are already the biggest support for the dbx260 processor.

The second is a customer from Salvador who consulted us with some details of the dbx260 processor and then quickly placed an order for it. Later, after he received the goods, our salesperson also learned about his feelings of use. "Muy feliz con el dbx Driverack 26", "Muy buen procesador" (Very happy with the dbx Driverack 260, Very good processor), dbx260 received very satisfactory feedback from customers.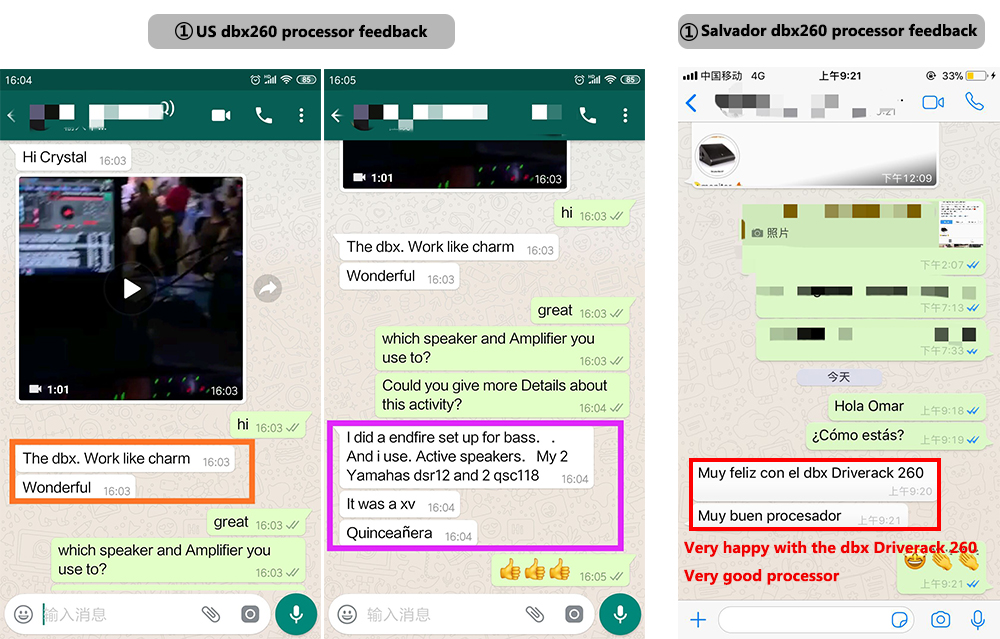 Sinbosen is also very honored that dbx260 can give customers a good product experience and become a successful assistant to customers.

Why is the dbx260 digital audio processor able to get feedback from customers? Of course, it has its own unique charm.

Live shows sometimes have some surprises, such as the worst case - a harsh whistle. Any experienced mixer will be ready for emergency preparedness. In the past, people used a bunch of equipment to avoid the above accidents, but fortunately there is a technology that can be used to manage all aspects of sound enhancement. It was once only seen in high-quality tour shows, and now it has been Let everyone use it, typical like dbx260. Nowadays, this product that integrates all the functions of all rack devices has been used very often. It is very effective for bands playing in bars around the world to use these units. Its magic is that it allows you to make simple settings for parameters such as automatic RTA, EQ and feedback suppression, while DriveRack allows you to save settings. When you return to a bar you have performed before, you can just press The buttons on this device will recall the previous settings.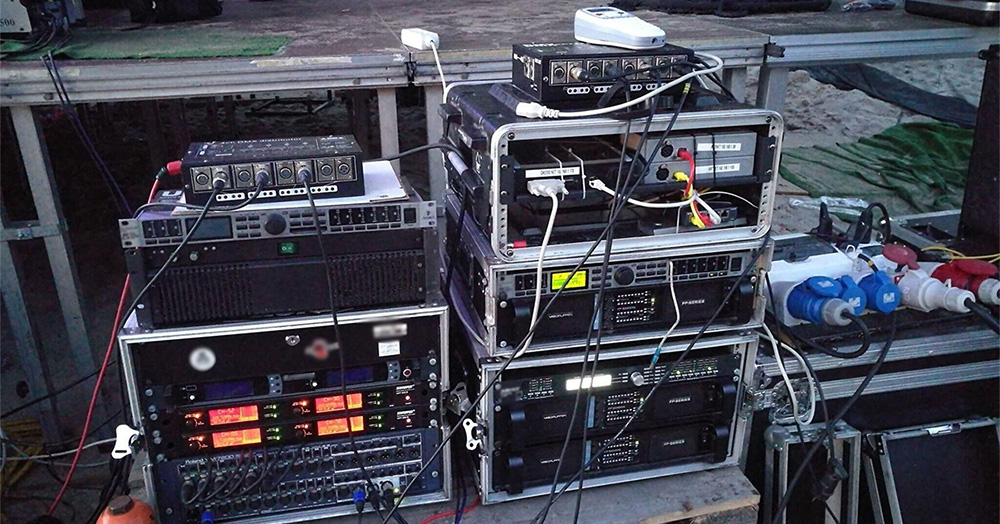 Characteristics of dbx260
Detailed parameter click -- Sinbosen BDX 260 2 in 6 out crossover digital processor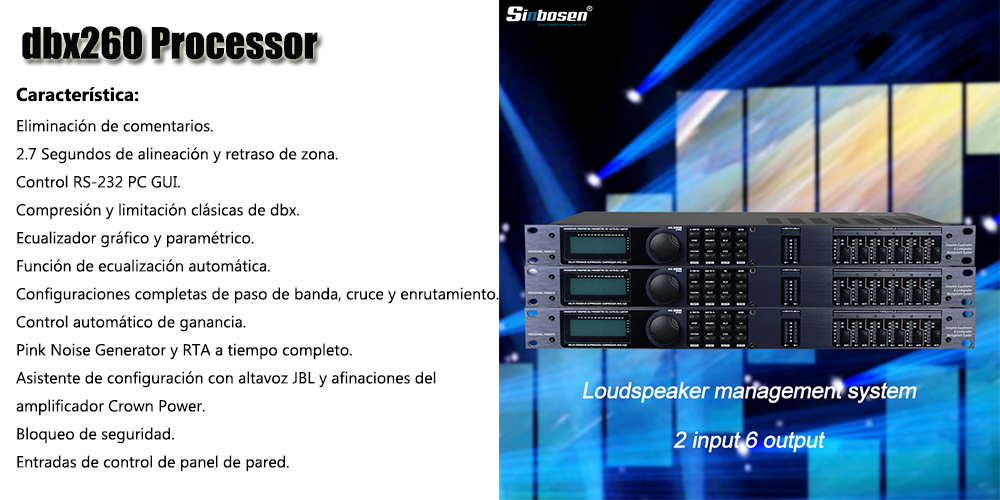 Connection method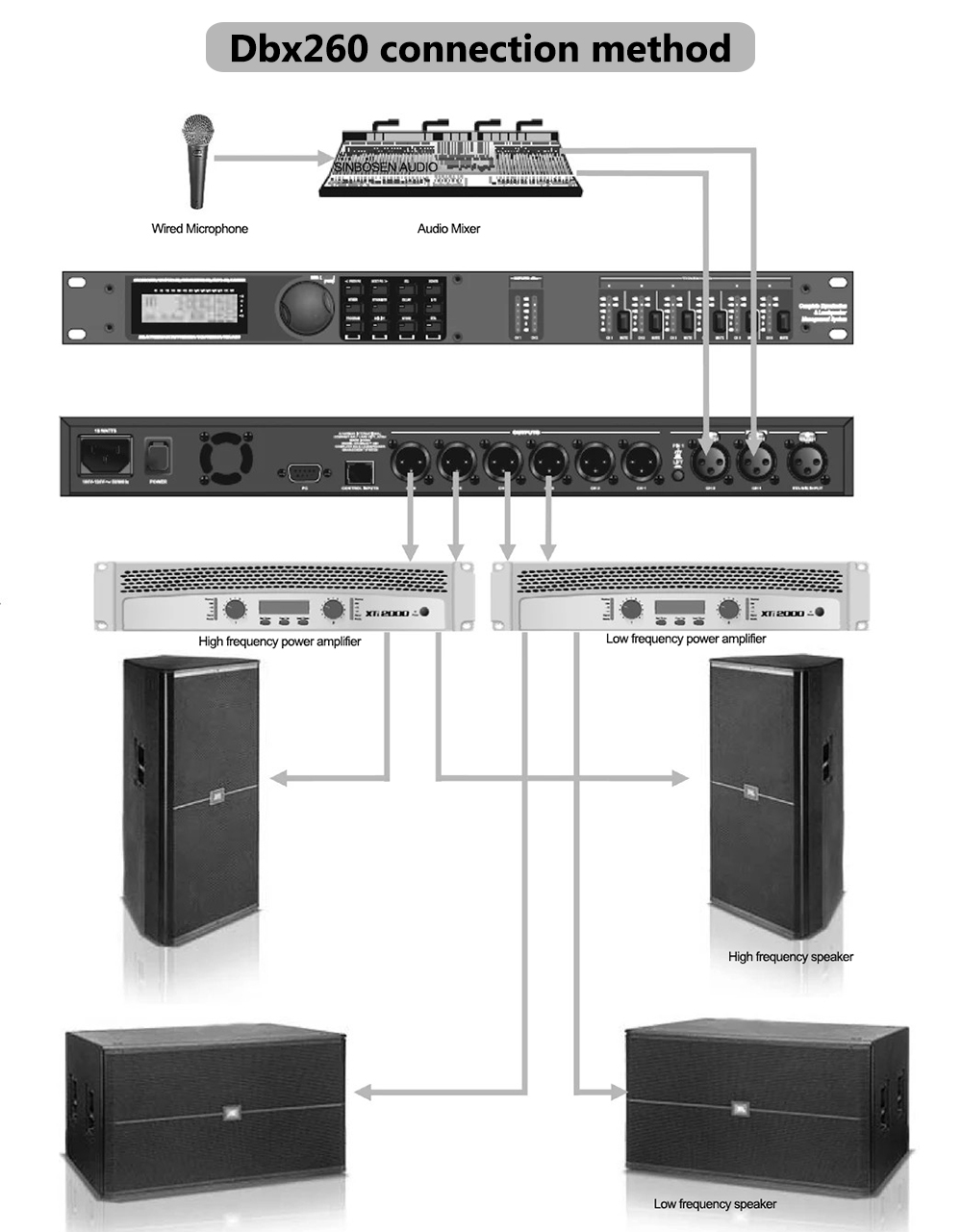 Digital processor recommendation
►Previous -- 3600 watts 2 ohms stable digital amplifier H-1700 excellent work!
►Next -- The customer said: 1u digital power amplifier K-1200 is worth buying again!
►Return to home page