3600 watts 2 ohms stable digital amplifier H-1700 excellent work!
Recently, customers often consult some information about our H-1700 amplifier. So I hope this article will also help you better understand the H-1700 amplifier.
Q:
Is the H-1700 4 channels?
A:
No, it's 2 channels and its size is 1U. Very mini but powerful!
Q:
How about H-1700 in sub-bass performance?
A:
H-1700 is suitable for line array speakers, full-range speakers, etc. If you want to perfectly display the bass of your speakers, we recommend that you purchase our FP series amplifiers. Such as
Sinbosen FP22000Q
Q:
I use 110V voltage in my area, I don't know if your amplifier is suitable.
A:
Yes, we can make 90-130V or 200-240V, don't worry.
---
Many clients are curious about if the H-1700 works well. So now let's take a look at some customer feedback for your reference.
Feedback from Mexico and Ecuador clients, many thanks!

Our Ecuadorian customer said:" Good combination KA210 speakers and H-1700 power + the excellent FP20000Q !!!"

And our Mexican customers were very satisfied after testing the H-1700 and continued to buy one!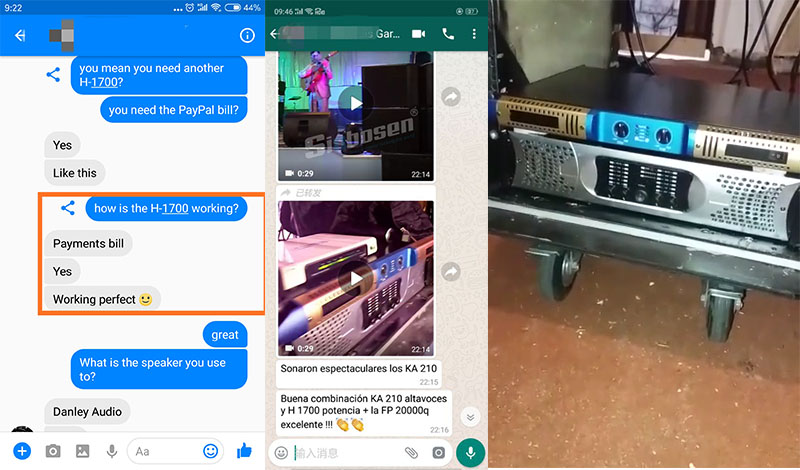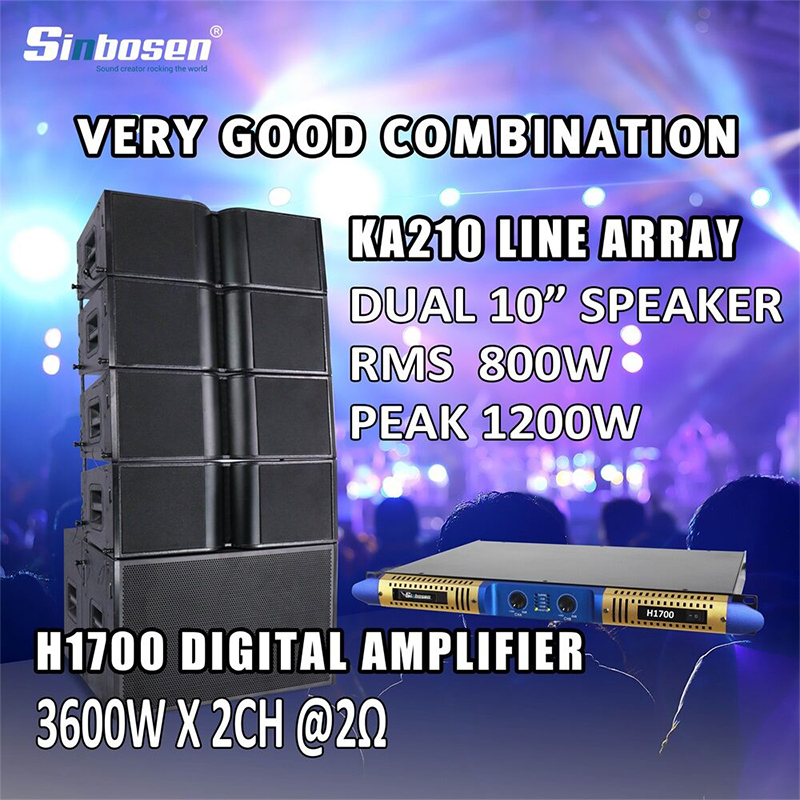 ---
Video Feedback