U.S. customer feedback on power amplifier and wireless microphone system
Views : 2225
Update time : 2021-02-02 10:54:57
A customer from the United States bought 4 pcs DSP12000Q amplifiers and a series of wireless microphone PA2 processor (1 pcs), SR2050 in-ear monitor (2 pcs), AXT220D digital microphone (2 pcs) and antenna amplifier (1 pcs) from Sinbosenaudio . The combination became his complete audio equipment system.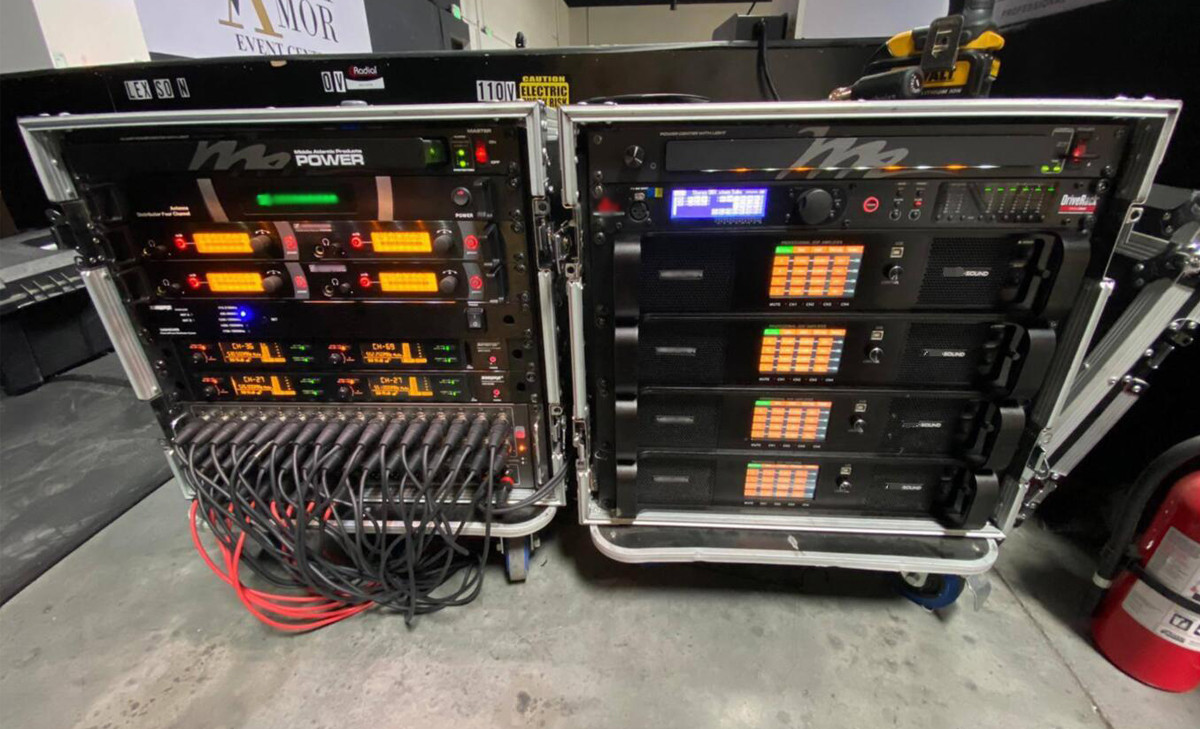 The customer consulted with Sinbosen's salesperson. After determining some of the customer's needs and requirements, Sinbosen recommended this series of products to the customer. After the customer received the product, he also expressed his satisfaction with Sinbosen products and his appreciation for sales.
DSP12000Q dsp power amplifier is a very popular power amplifier among DSP power amplifiers. 4-channel Class TD power amplifier.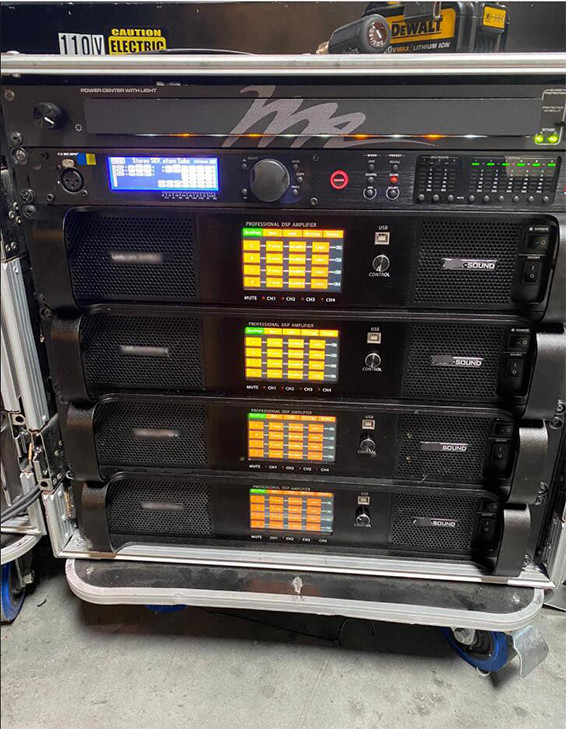 Output Power:
8 ohm Stereo Power (RMS): 1,500W X 4CH
4 ohm Stereo Power (RMS): 2,800W X 4CH
8 ohm Bridged Power (RMS): 5,600W X 4CH
4 ohm Bridged Power (RMS): 7,000W X4CH
| | | |
| --- | --- | --- |
| Touch screen | Software control | Multiple power amplifier controls |
| Amplifier built-in processor,4 inch size led screen can touch,control the amplifier sound effect | DSP amplifier also cintrol by PC,through software can more precise adjustment dsp processor | One PC can independent control serveral dsp amplifier at the same time |
PA2 processor is an audio processor with 2 inputs and 6 outputs. It is also a very popular style.
Multiple function processing, making your equipment operation easier:
Stereo feedback suppressor 2×12 group fast tracking notch filter.
Dual 28-segment graphic equalizer.
120A subharmonizer.
2×3, 2×4, 2×5, 2×6 crossover combination selection.
Stereo multi-parameter equalizer.
Stereo output limiter.
Speaker fine-tuning delay.
Pink noise generator.
Auto-EQ automatic room equalization compensation.
25 factory presets / 25 user settings program memory.
RTA-M real-time spectrum analysis microphone input is set on the panel with phantom power.
24-Bit A/D converter provides dynamic range greater than 110dB.
Dbx patent Type IVTMA/D conversion circuit.
Graphic LCD display.
SR2050 in-ear monitor.
This wireless Ear-monitor System is used in stage performance and sound broadcast which can replace traditional complex sound monitoring equipment,achieve admirable listening effect. The SR2050IEM comes standard with 2 sets Bodypacks + earbuds. Up to 40 sets bodypacks can be used at the same time.
AXT220D digital wireless microphone
This is a wireless digital microphone system for professional stage performance with many of the industry's leading high-tech designs: UHF transmission, true diversity reception, dual CPU control, LCD display, metal housing , PLL phase-locked loop technology, noise detection, etc., with 160 frequency points adjustable, easy to operate advantages. Use of microcomputer CPU control. Anti- howling, Anti- interference, High-fidelity, Constant- frequency. The vocals are crisp and loud, and the bass is deep and powerful. 400m working distance.
Suitable for stage, live recording and singing microphone, percussion instruments, drum microphones, studio recording condenser microphones.
Antenna amplifier HG-890.
4 channels wireless uhf 500-950MHz. Sinbosen's Antenna Distributor system wireless microphone is designed for the long distance reception and transmitting, it is easier to carry and install. Can use for gymnasium, concert, theater, and large performance venues,etc.
These 5 products are all supported by customers. If you are interested, you can also contact us to customize a set of audio equipment system suitable for you.