Sinbosen professional antenna distribution system wireless microphone HG-890
Brand: Sinbosen
Model: HG-890
Communication: Wireless
Frequency Range(MHz): 500-950MHz
Channel:8
Power consumption:170mA
Noise ratio:4.0 db type (Center band)
Impedance;50Ω
Terms of Payment:Western Union, MoneyGram, T/T, Paypal
Description
Sinbosen's Antenna Distributor system wireless microphone is designed for the long distance reception and transmitting, it is easier to carry and install.Can use for gymnasium, concert, theater, and large performance venues,etc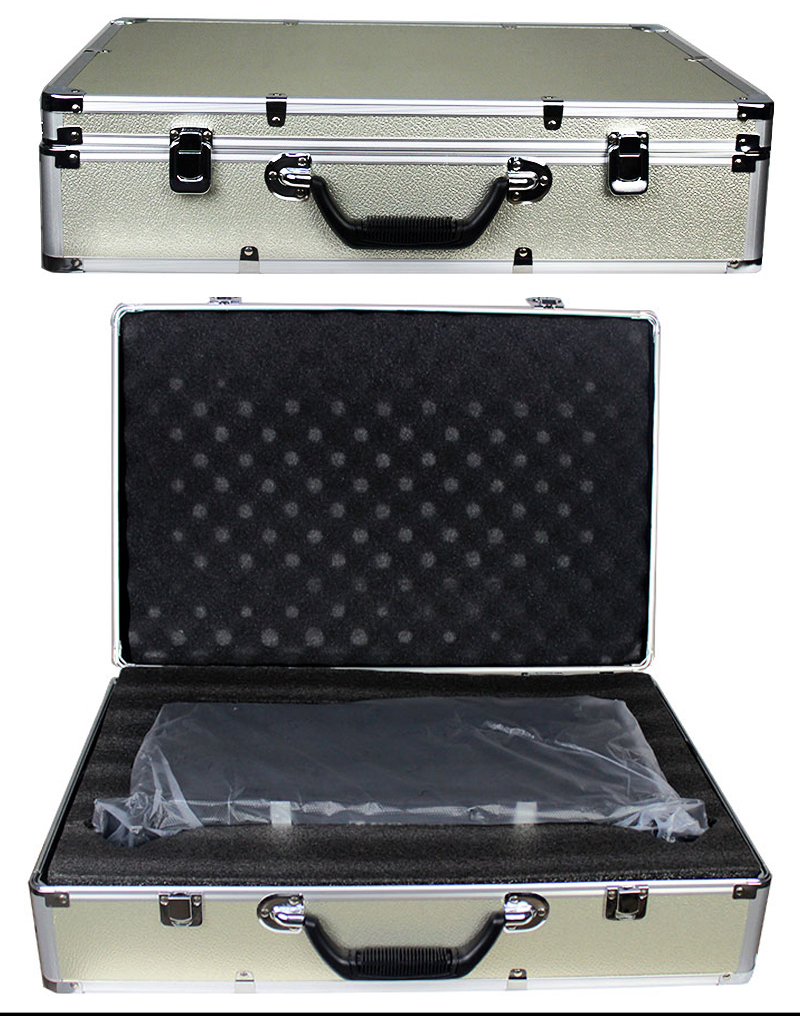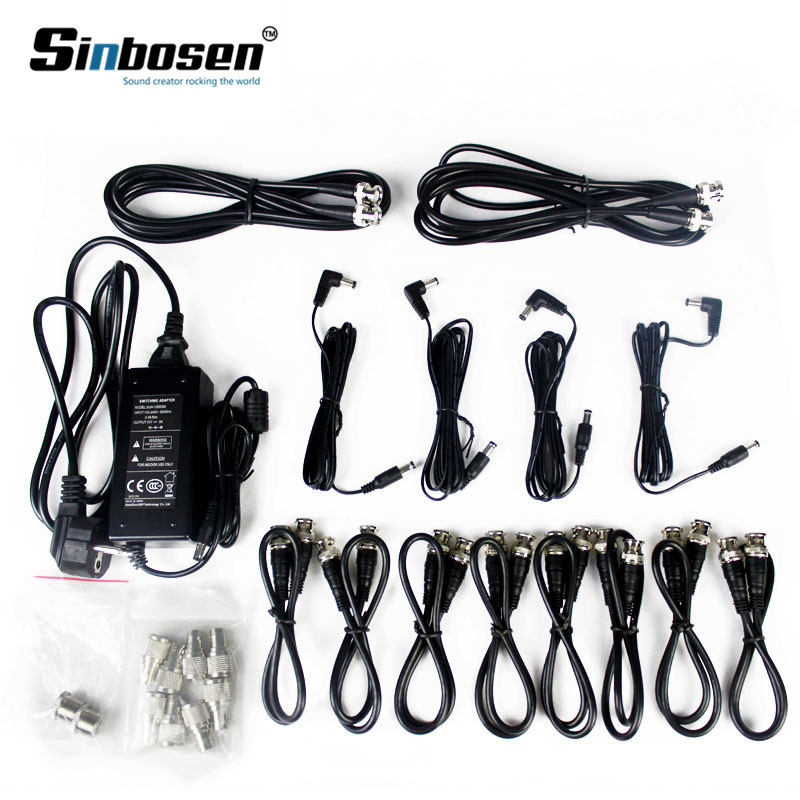 ---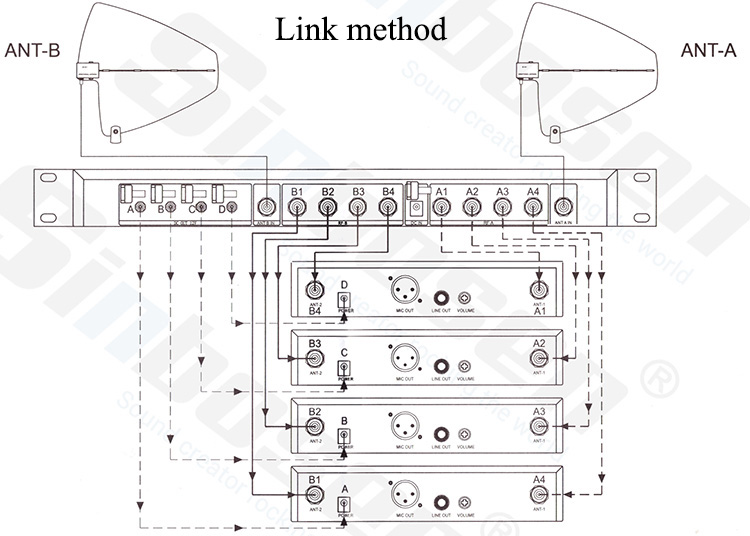 ---
►Frequency range: 500-950MHz
►Channel:8
►Noise ratio: 4.0 db type (Center band)
►Input truncation point: + 22dBm
►Output impedance: 15dBmin
►Impedance: 50Ω
►Bandwidth: 450MHz
►Socket: BNC female
►Power consumption: 170mA
►Power supply: 100-240V/50/60Hz
---

►An Antenna Distribution System Wireless microphone.
►UHF antenna distribution system that allows the expansion of wireless microphone systems by splitting one pair of antennas to multiple receivers.Simplify the antenna assembly works to enhance the receiving distance and efficiency.
►Amplifies signals to compensate for insertion loss that results from splitting signal power to multiple outputs.
►An system can support up to eight wireless receivers.
►The four groups of power output: 12v /600~1000mA.
►Using the latest design of high dynamic range and low noise of the active component and active feedback current bias, with super low in the distortion can be used to eliminate the interference of mixing in multi-channel, and the output gain is equal to 1.