Exploring the factory of Sinbosen dual 8-inch line array speakers
Views : 71
Update time : 2021-12-30 17:32:30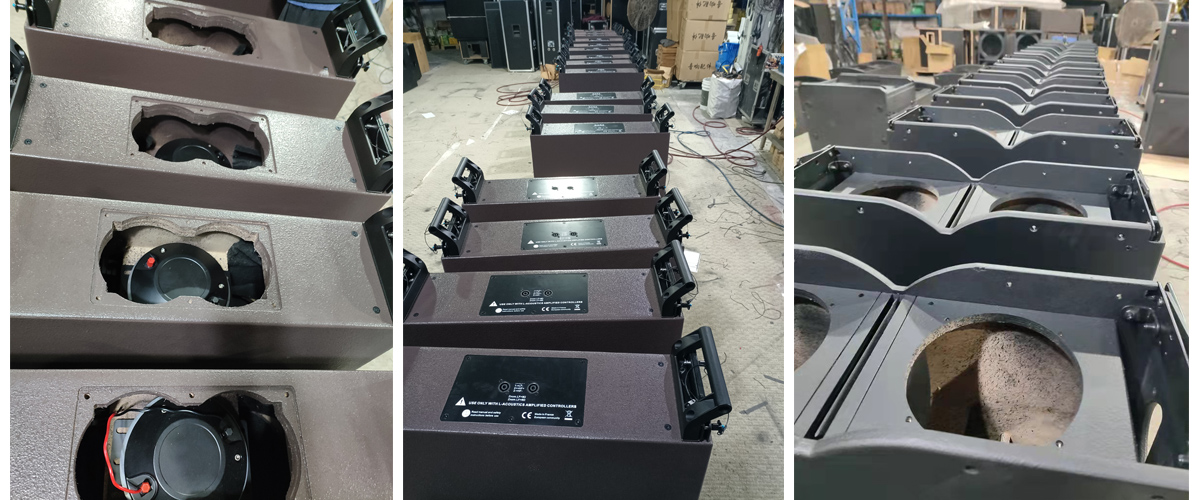 The above is the latest double 8 inch line array woofer KA208 in production.
The KA208 cabinet is made of 18 mm Russian imported plywood. The surface spray paint is clean and silver-black, and 1.5 mm Hexagon Hole is opened for better sound transmission.
This speaker has hangings and bolts, so you can easily hang in the position you want.Although KA208 is small and exquisite, it can support strong bass sound, especially Suit for slow rock middle-large size show.
The following are the details and accessories of this speaker:
A
djustable Mount Angle:With riggle hardware lock pin and bar
C
omfortable Handle:Easier to carry
Metal Mesh:Exquisite and sturdy metal mesh
Ply Wood:Speaker cabinet made by high quality birch plywood,surface Spray painted
Fly Bumpers:Optional to add fly bumpers products
Flight Case:Optional air box packaging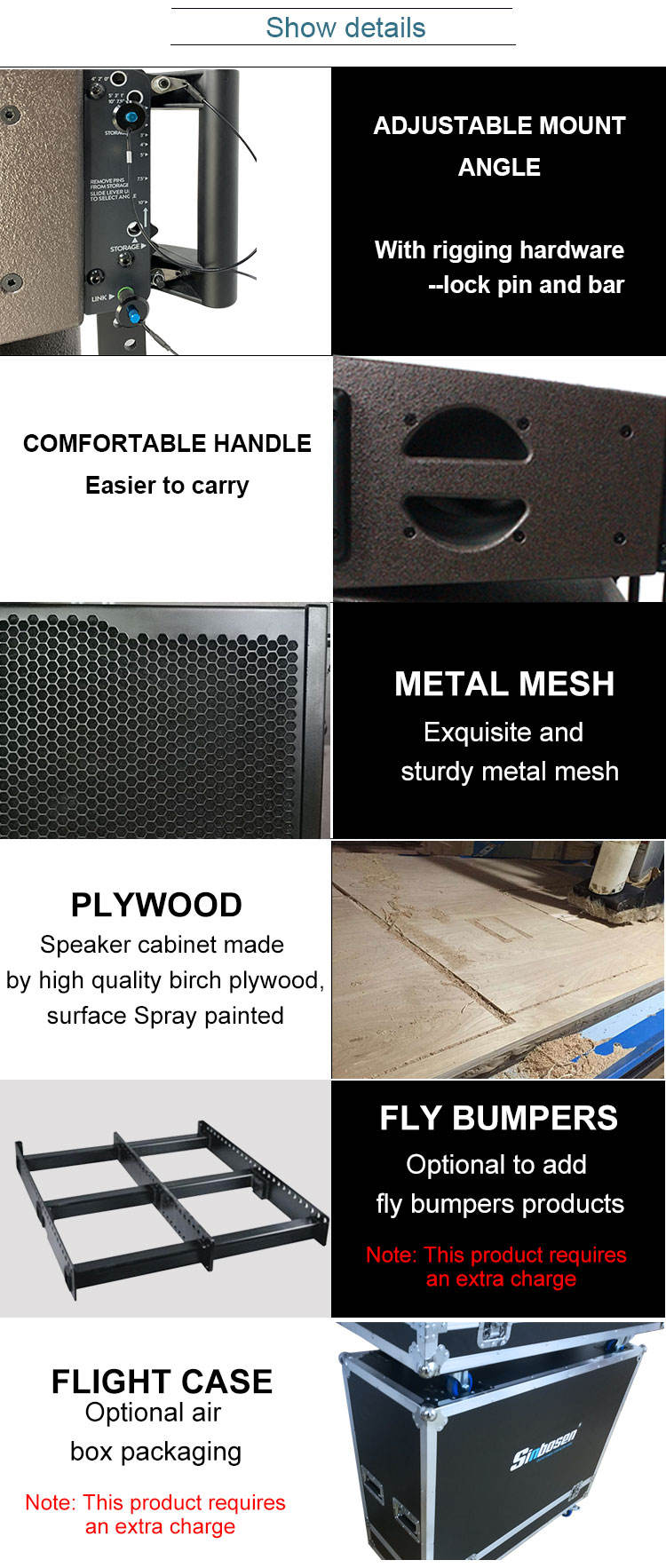 Sound system for 1000-1200 peoples, Suit for Outdoor show,stadium,concert

---
Contact us:
Whatsapp:https://api.whatsapp.com/send?phone=8616676738225


E-mail:sales2@sinbosen.com

View more:https://www.sinbosenaudio.com