Sinbosen FP24000 high power amplifier professional 2 channel 10000 watt power amplifier for 18/21 inch subwoofer
Model: FP24000
Channel: 2 channel power amplifier
Output Power:
8Ω Stereo Power (RMS): 4,200W X 2CH
4Ω Stereo Power (RMS): 7,500W X 2CH
Class: TD Power Amplifier
Certification: CE, ROHS, TUV
Warranty: 3 Years
Special service: OEM service offered
Description
Sinbosen Audio FP Series Amplifier
FP10000Q
FP9000
FP14000
FP24000
FP7000
FP20000Q
FP22000Q
8 ohm Stereo Power (RMS)
1350WX4
1800WX2
2400WX2
4200WX2
1500WX2
2200WX4
2500WX4
4 ohm Stereo Power (RMS)
2100WX4
3000WX2
4400WX2
7500WX2
2800WX2
4000WX4
4650WX4
8 ohm Bridged Power (RMS)
4200WX2
6000W
8800W
5600W
8000WX2
9300WX2
4 ohm Bridged Power (RMS)
5000WX2
9000W
14000W
7000W
9000WX2
15000WX2
Frequency Response(+o/-0.3dB,1W/8Ω):
20 Hz - 34 kHz
THD 20 Hz - 20 kHz for 1W:
<0.1%
Signal-to-Noise Ratio:
>112 dBA
Channel separation (Crosstalk) at 1 kHz :
>70 dB
Input Connectors (per channel):
3 pin XLR, electronically balanced
Output Connectors (per channel):
Binding Posts 2-pole
Class:
TD
TourClass Protection:
ACL, IGM, AutoRamp, short circuit, DC voltage, turn on/off transient, current inrush, sub/ultrasonic input
Operating voltage, 220V / 110V nominal:
180-240 V / 90-130 V selectable
Voltage Gain(dB):
23, 26, 29, 32, 35, 38, 41, 44 dB selectable
Input impedance:
20 kOhm
Level adjustment (per ch.):
Front panel potentiometer, 31 positions detented from -inf to 0 dB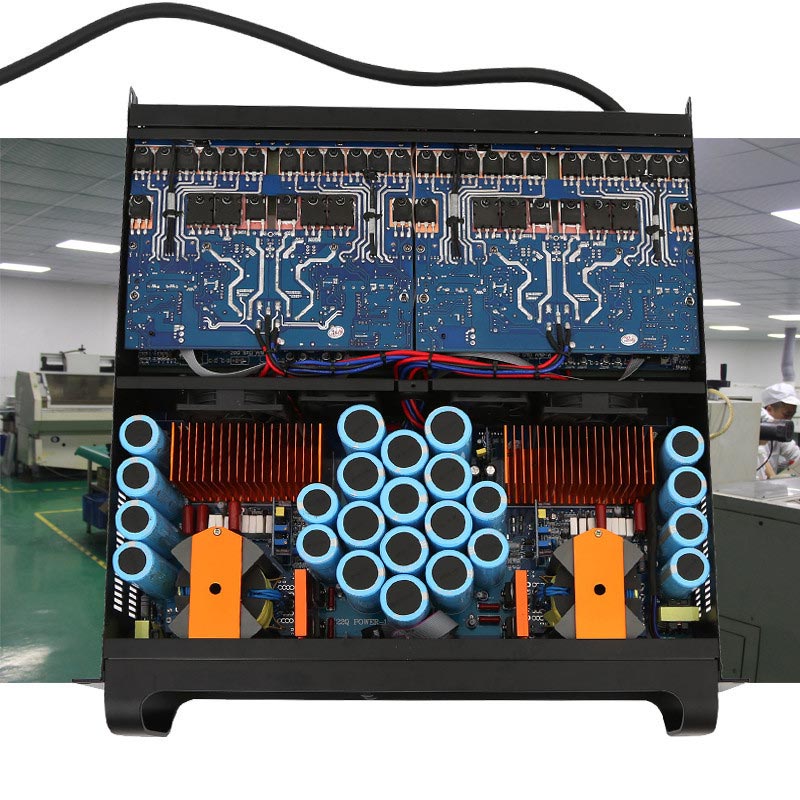 Feature:

2 Channel Class TD Switching power amplifier
2 x 7500 into 4 Ohms, 2 x 4200 Watts Watts into 8 Ohms
Create SUPER BASS sound, suitable for subwoofers 21 inches and above.
Separately controllable on Gain
Scalable Voltage Peak Limiter (VPL)
Bridge-mode operation for Touring Applications.
Comprehensive protection scheme.
Use Original Siemens high quality capacitor 3600uf 200V.
Use Original ONSEMI transistor.
Neutrik XLR*/Speakon connectors.
Extended heatsink board to 69 mm.

Please read following before buying , It's important ! Thanks for your time.

♦Impedance Matching :
Our amplifier suitable for impedance above 4ohms and above.

♦How to match our amplifier with your speaker ?

For the Line array or full range speaker , the RMS power of amplifier is 1.5 times than the speaker's RMS power. For the subwoofer, the RMS power of amplifier is twice than the subwoofer.

---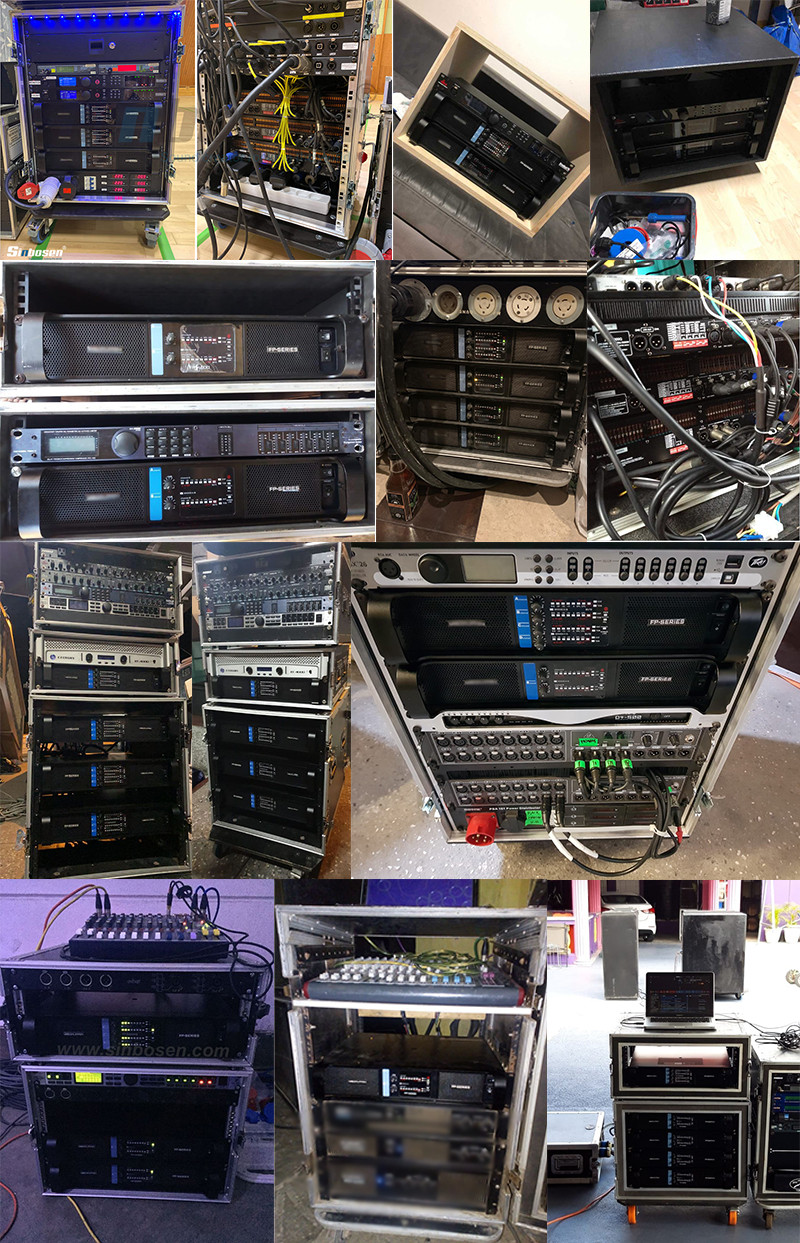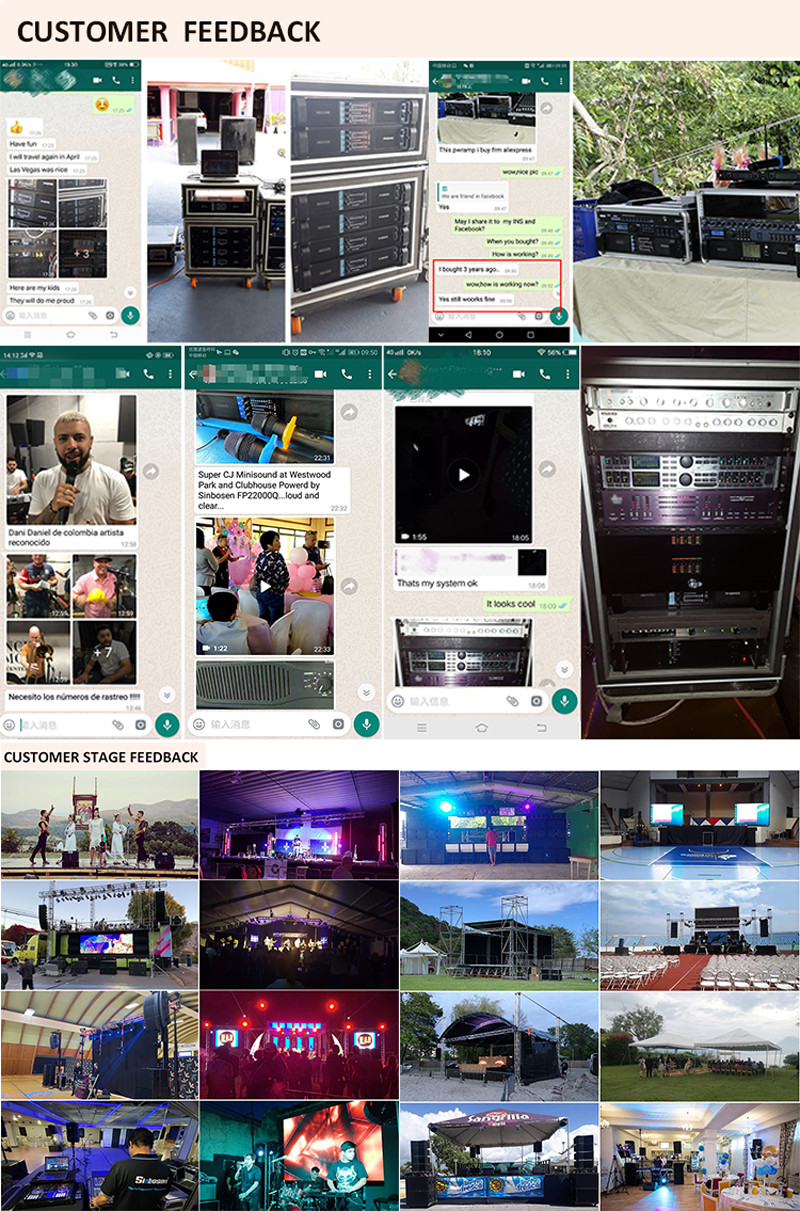 ---