What are the special places for DSP amplifiers that customers like?
DSP series amplifiers are increasingly popular with many customers. Recently, Sinbosen received good feedback from customer on the DSP amplifier.
The customer from the United States consulted Sinbosen about the DSP amplifier before purchasing, and did not hesitate to buy after learning the DSP amplifier. Do you want to know why the DSP amplifier can get the customer's favorite? What is the DSP amplifier in the eyes of customers?
Customer feedback from the United States!
The American customer purchased the DSP20000Q and DSP6000Q and also purchased a FP22000Q. He is very satisfied with the DSP amplifier. At the scene of his event, DSP power amplifier and FP22000Q work to achieve the effect he wants. The operation is simple and convenient, saving him a lot of energy.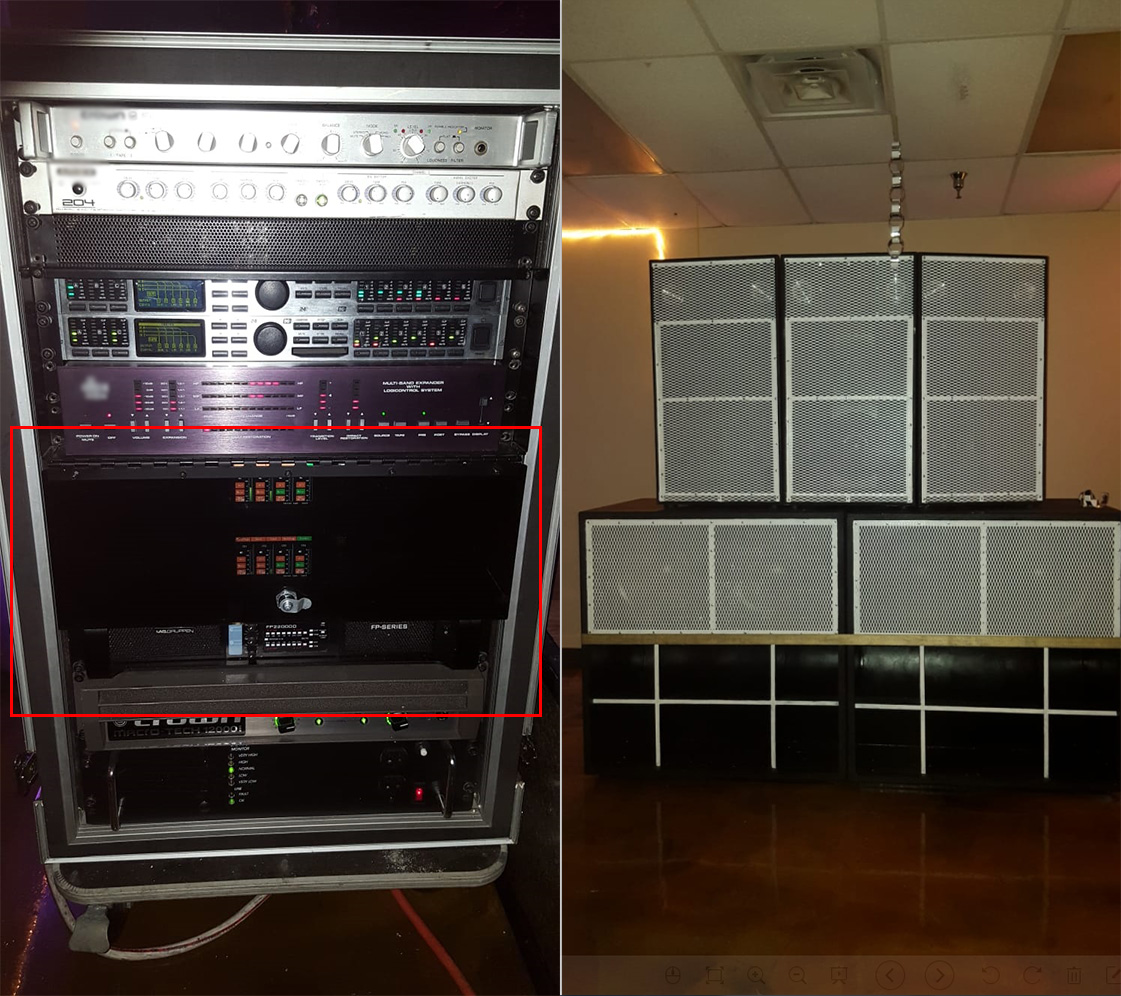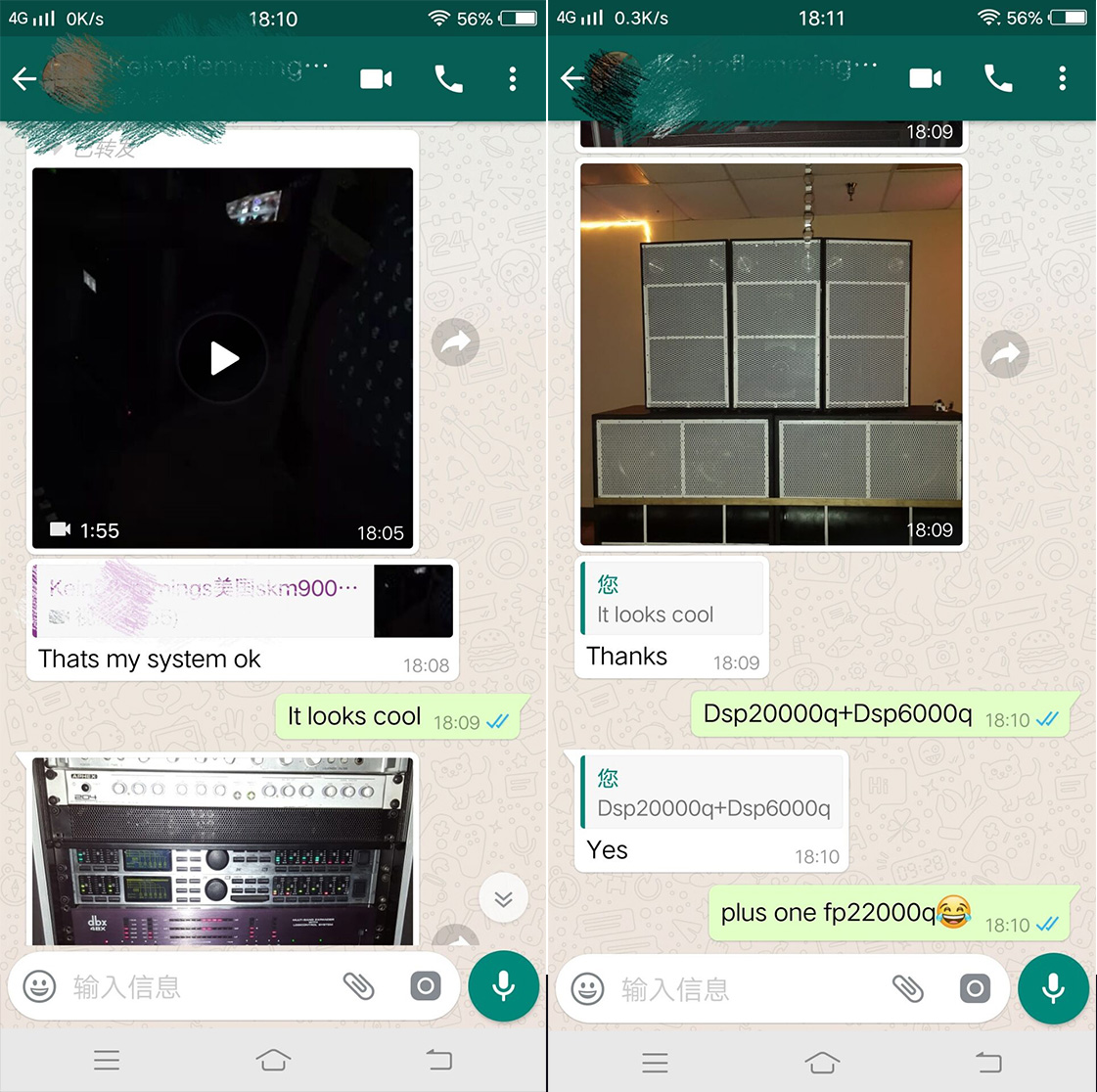 We all know that the biggest difference between DSP amplifiers and ordinary amplifiers is that the main function of a DSP amplifier is to process the audio signal and amplify the power.
There are also many with multiple audio input functions. Because the DSP amplifier is used in a unique DSP processor, it not only has basic sensitivity matching and simple crossover capabilities, but also handles audio. For example, each channel independently adjusts the frequency division, EQ, delay, mute, phase, etc. as standard functions, and the frequency division slope, the frequency division type, and the frequency division point all have multiple modes and precisions.
(
►What is the difference between DSP power amplifier and ordinary power amplifier?
)
This is also the biggest reason why customers choose DSP amplifiers. Let us take a look at the advantages of Sinbosen DSP20000Q and DSP6000Q.
| | | |
| --- | --- | --- |
| | DSP6000Q | DSP20000Q |
| 8 ohm Stereo Power (RMS) | 625WX4CH | 2200WX4CH |
| 4 ohm Stereo Power (RMS) | 1300WX4CH | 4000WX4CH |
| 2 ohm Stereo Power (RMS) | 1500WX4CH | 4500WX4CH |
| 8 ohm Bridged Power (RMS) | 2500WX2CH | 8000WX2CH |
| 4 ohm Bridged Power (RMS) | 3000WX2CH | 9000WX2CH |
| Capacitor | 3300UF 200V | 3600UF 200V |
| | | |
| Cooling system | | |
3 advantages
| | | |
| --- | --- | --- |
| Software control | Multiple power amplifier controls | Touch screen |
| Amplifier built-in processor,4 inch size led screen can touch,control the amplifier sound effect | DSP amplifier also cintrol by PC,through software can more precise adjustment dsp processor | One PC can independent control serveral dsp amplifier at the same time |
Feature
►Create SUPER sound quality.
►Control the sound effect by Touch on front 4" LED display screen.
►Or control the sound effect by Computer.
►Simple DSP software,no need install,easy operate it.
►Bridge-mode operation for Touring Applications.
►Comprehensive protection scheme.
►Use Original ONSEMI transistor.
►Neutrik XLR*/Speakon connectors.
►Extended heatsink board to 94 mm.
►
Previous
3600 watts 2 ohms stable digital amplifier H-1700 excellent work!
►
Next
Upgraded version FP20000Q/FP22000Q-Better cooling system!!
►
Return to home page