Upgraded version FP20000Q/FP22000Q-Better cooling system!!
Views : 1912
Update time : 2019-04-30 17:31:58
We are always pursuing better products and hope to bring the best experience to our customers. This is why we continue to upgrade our products. As we know, all Power amplifiers will be getting hot when worked under big load for a long time. It is dangerous if the amplifier temperature too high. The amplifier board may be burned when the amplifier too hot.
Sinbosen needs to make our product's heatsink system better. This time, we upgraded Power Amplifier FP20000Q, FP22000Q, DSP20000Q, DSP22000Q!
---
-We replaced the 3300uf capacitor with the 3600uf capacitor.
It can make the amplifier more stable and make your bass more loud and powerful! This video will help you learn more about it:
---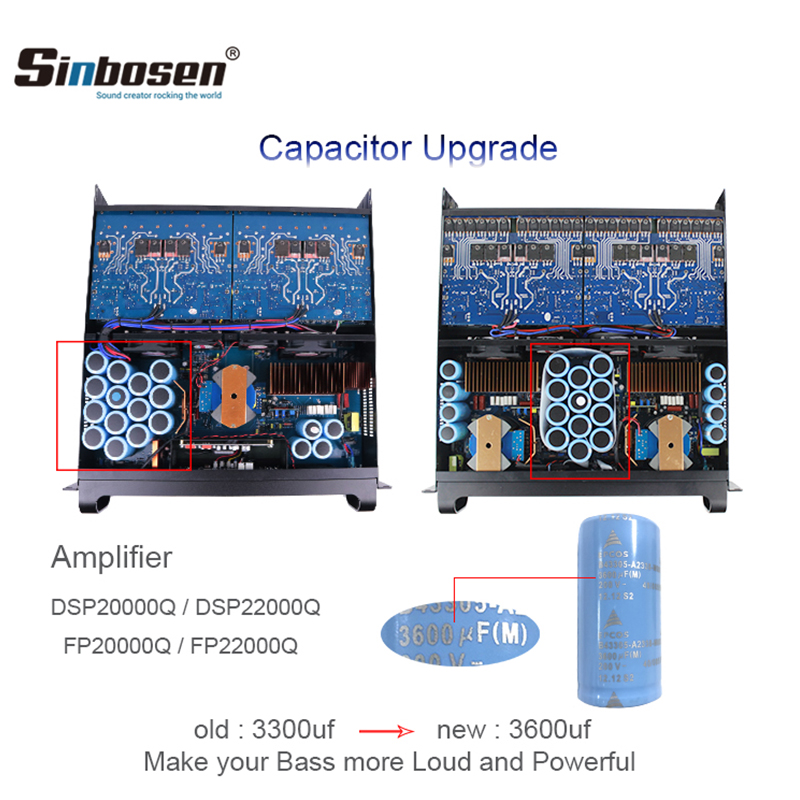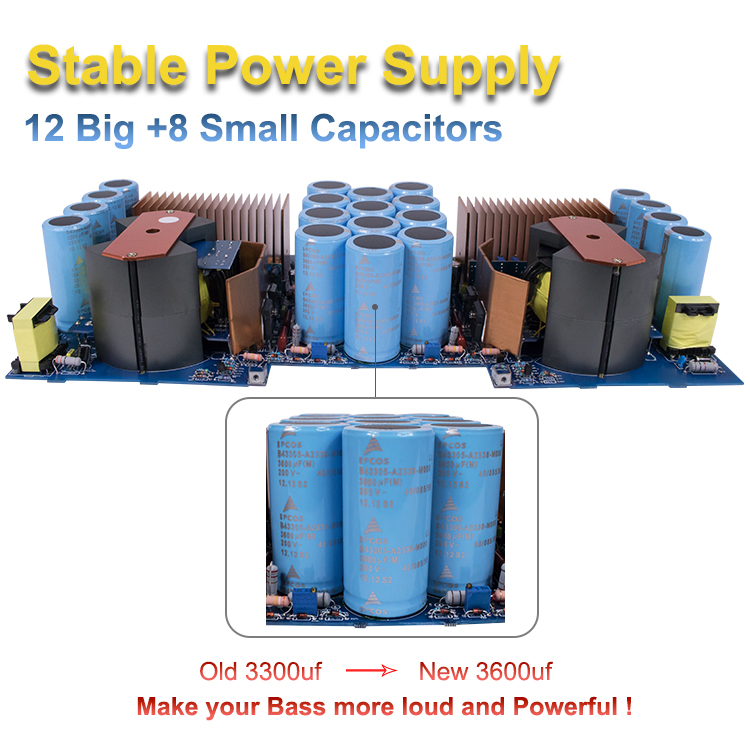 ---
-We added 8 small fans to the rear panel!
Better cooling system and more stable! Compared with the old version, the temperature of the power amplifier board is reduced by more than 10 degrees! We use data to speak, please watch the video below:
---

If any question welcomes to contact us. Sinbosen Audio team is 18hours online.
You can contact our sales or send an email to iris@sinbosen.com if any problem.
We will continue to make more good product for our customers. Because to be a Great Sound creator, rocking the world is our Long-term goals!

So what do you think about it? If you have already used this latest version, please kindly give us some feedback! We will be very grateful! Click on the image below to learn more: