How effective is Sinbosen's DBX digital audio processor?
Customer recognition is much more useful than our various descriptions of products. The use effect of the product is the most important.
On January 14th, we received pictures shared by customers from South Africa. The following pictures are the first time they used the BDX PA2 digital audio processor purchased from Sinbosen. The test results of BDX PA2 are very good.
The customer said:
"The DBX is really working great"
"We've tested it and it sound exactly"
"I'll order the DBX 260 next time"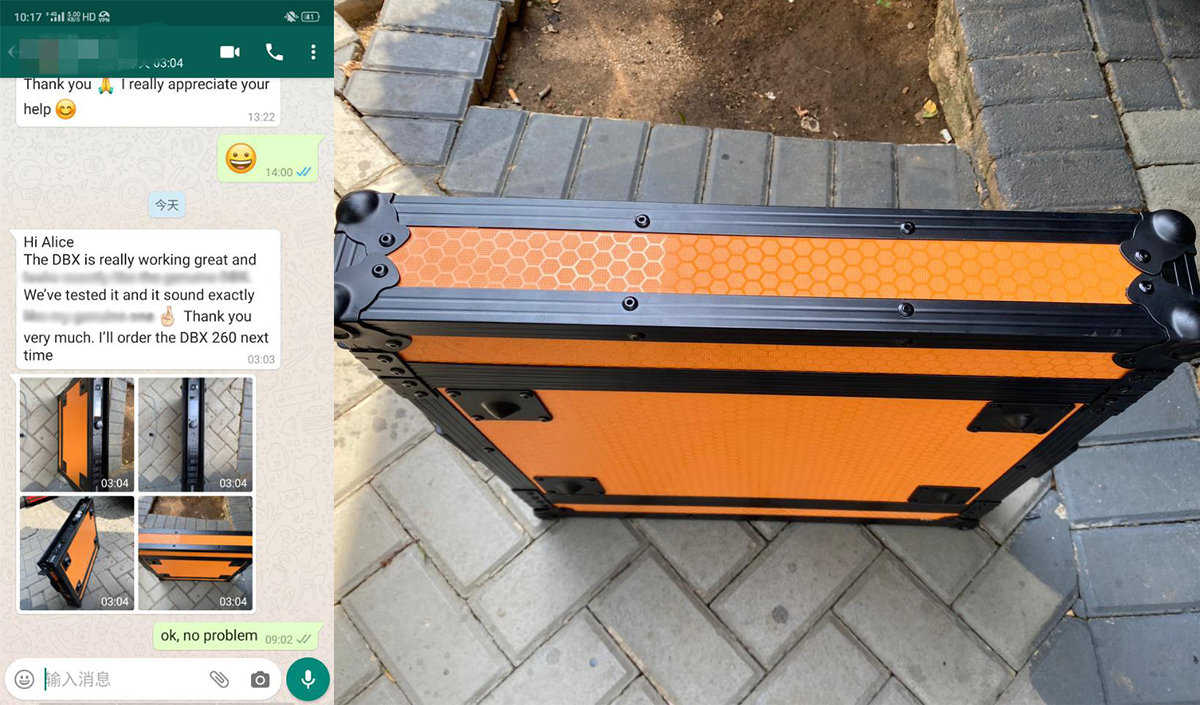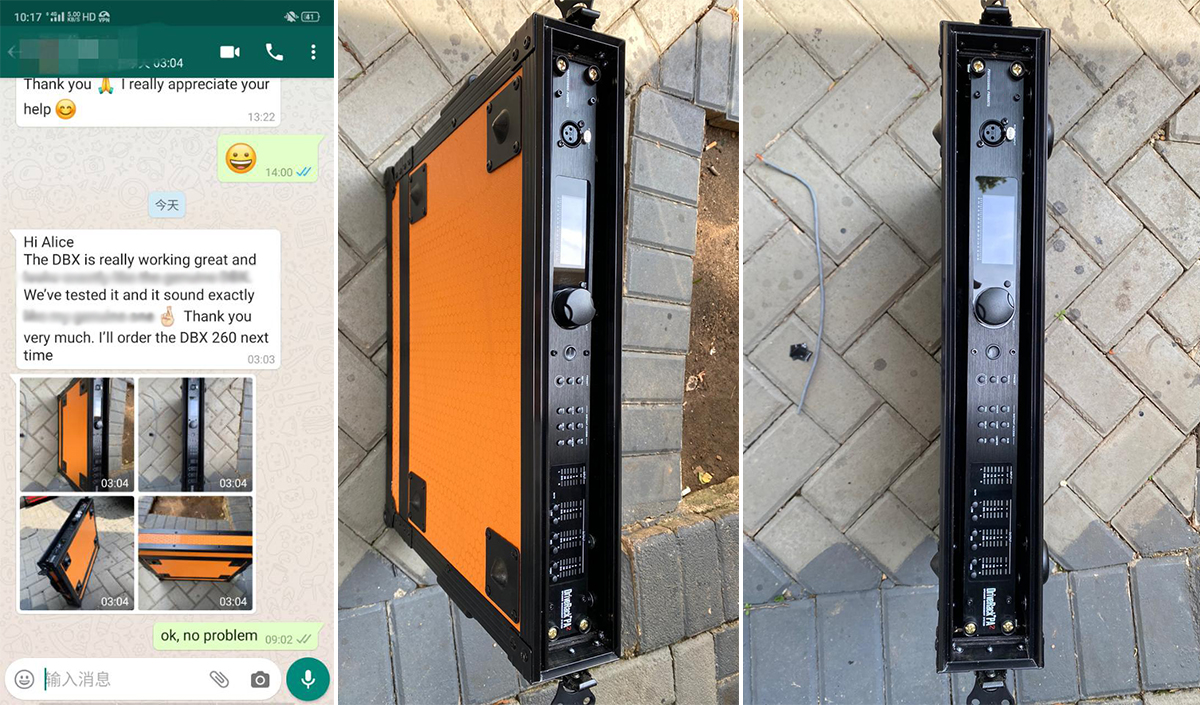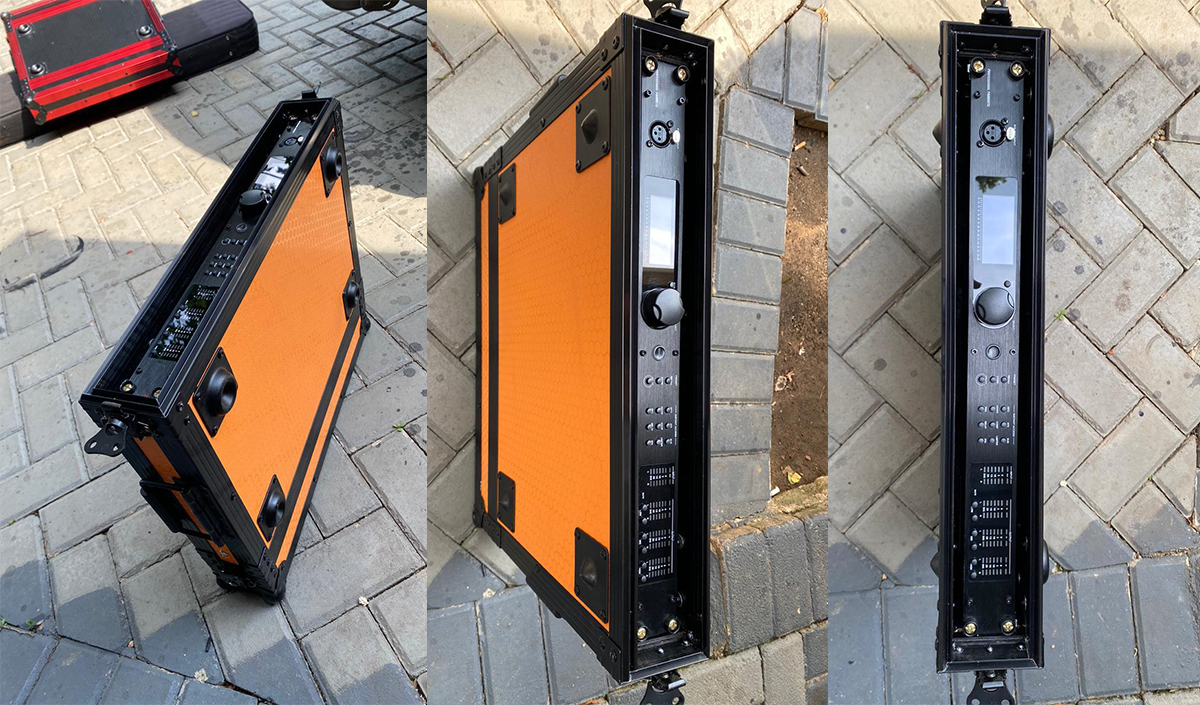 ---

A few simple words can tell that the customer really likes DBX PA2. The DBX 260 mentioned by the customer is another processor of the Sinbosen DBX series. This is also a very popular digital audio processor.

Customers from the US say this:

"The dbx. Work like charm"
"Wonderful"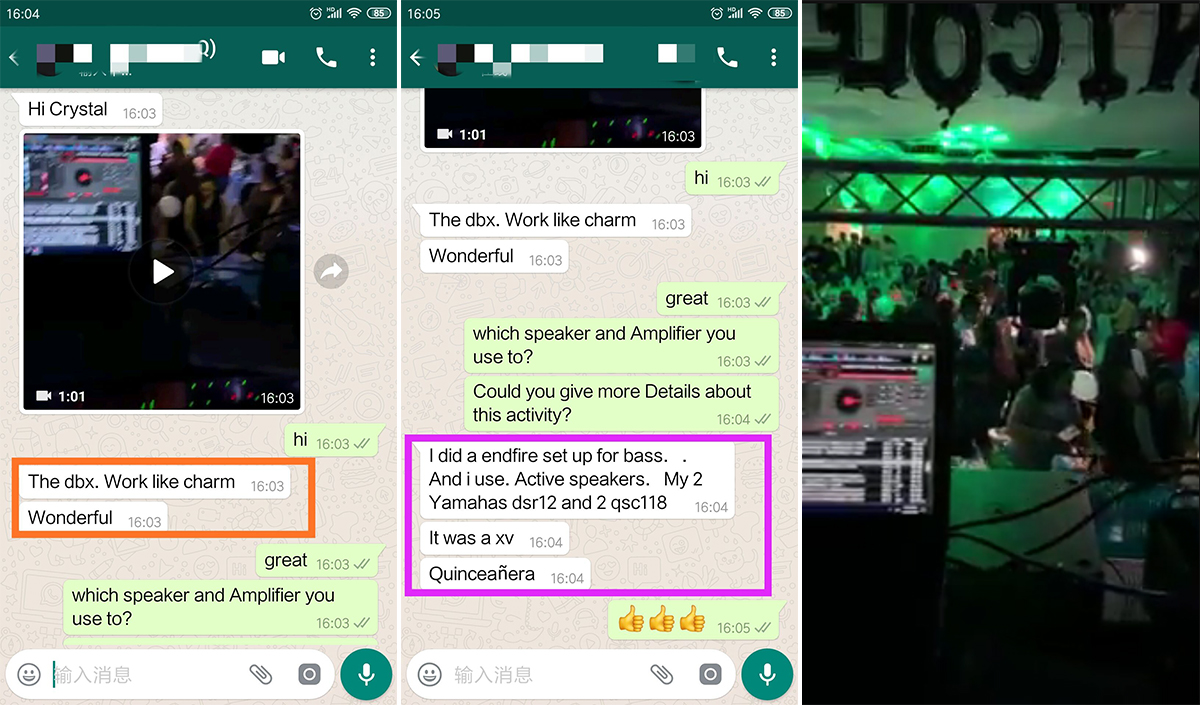 This is the use of the DBX260 digital audio processor shared by an American customer last year. They held a super joyous party. DBX260 is used for this party.
Customers say that BDX260 is very charming. I also want to say that the party looks very attractive and super cool. Everyone is dancing and enjoying food. It really attracted me.
Well, because of the geographical reasons, I know that I cannot participate in this party. But it doesn't matter, I can participate in the network. Haha, looking forward to the customer's next cooler party.
---
DBX260 Audio Processor
DBX PA2 Audio Processor

Type : 260 digital audio processor
Model Number : BDX 260
Processor: BDX Digital Processing Core
Number of Channels: 2 input 6 output
Power Supply: Switching Power Supply
Operating Voltage: AC 230V/50-60Hz
Power Requirements: 18 Watts
Input Connectors: Female XLR (Line), XLR RTA (Mic)
Output Connectors: Male XLR
Output /Input Type: Electronically balanced, RF filtered
Input Impedance: >40 kΩ
Output Impedance: 120 Ω
Dynamic Range (unweighted/weighted): >110 dB / >107 dB
THD+Noise @ 1 kHz: 0.002% typical
Frequency Response: 20 Hz–20 kHz(±0.5dB)
Interchannel Crosstalk: >110 dB, 120 dB typical
Propagation Delay: 0.6 MSecond

Stereo feedback suppressor 2×12 group fast tracking notch filter.
Dual 28-segment graphic equalizer.
Classic dbx compressor.
120A subharmonizer.
2×3, 2×4, 2×5, 2×6 crossover combination selection.
Stereo multi-parameter equalizer.
Stereo output limiter.
Speaker fine-tuning delay.
Pink noise generator.
Auto-EQ automatic room equalization compensation.
25 factory presets / 25 user settings program memory.
2 sets of inputs, 6 sets of outputs.
RTA-M real-time spectrum analysis microphone input is set on the panel with phantom power.
24-Bit A/D converter provides dynamic range greater than 110dB.
Dbx patent Type IVTMA/D conversion circuit.
Graphic LCD display.