A wonderful music tour of Sri Lankan customers in Sinbosen Audio!
On September 16, we suddenly received a message from a Sri Lankan customer to visit Sinbosen. Sinbosen was very surprised. And greeting these two customers at night.
Sinbosen and the two customers from Sri Lanka met at Sinbosen Audio's official website. We received customer inquiries from the official website and then gradually became familiar with it.
Finally, Sri Lankan customers came to China and made an appointment to visit the factory in Sinbosen. On the evening of September 16, we received them, two handsome Sri Lankan customers.
Our salesmen and managers hosted them. Just entering Sinbosen, they were attracted to the audio equipment in the hall. Our salesmen and managers were infected with their enthusiasm and curiosity, introducing them about the audio equipment placed in the lobby.
In the process of introducing them, we can feel their likes for the
FP10000Q amplifier, QLXD4 microphone and COX-5.4 line array.
And they also asked a lot of related questions.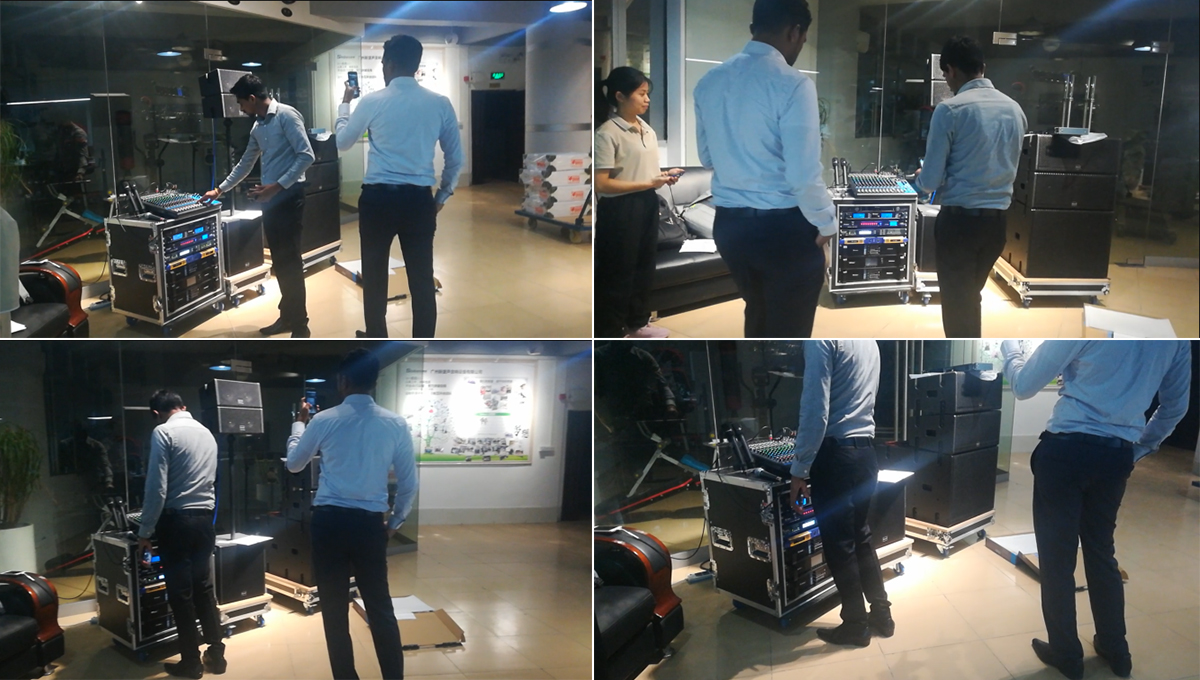 Finally, due to the lateness of the time, Sinbosen had to say goodbye to the client. But this is also a very good date. In the end, Sinbosen discussed with the customer some details about the purchase of the product. Then send the customer back to the hotel.

In fact, an interesting thing happened during the process of introducing products to customers. Because September 13-15 is just the traditional Chinese festival - Mid-Autumn Festival. A partner of Sinbosend came back from home with local specialty food. Then we shared this delicious food with our customers. The customers said that this is the first time they have eaten this kind of food. It feels very special. China has a variety of foods and Chinese food is very impressive to them.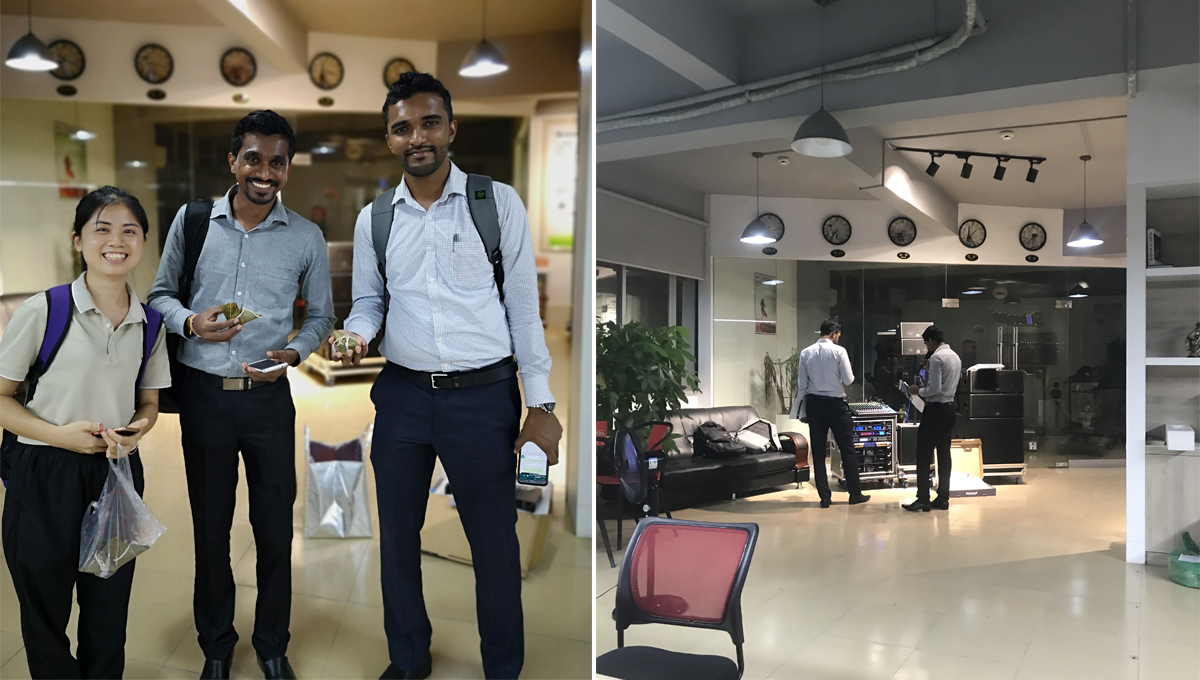 If it is not too late, I think we should try Chinese food together, but it doesn't matter. Next time there is a chance, Sinbosen looks forward to the next cooperation with customers and wishes our Sri Lankan customers to have fun in China.
Recommended Products
►
Previous 4 sets of FP10000Q work perfectly for 15 hours
►
Next Why these Sound engineer love Sinbosen FP10000Q FP14000 amplifier?
►
Return to home page