Why these Sound engineer love Sinbosen FP10000Q FP14000 amplifier?
When we buy a power amplifier, we will consider many factors, such as what type of power amplifier I need, the watt of the amplifier, amplifier mode, channel, input type, output type, impedance coefficient, matching your amplifier and speaker. Last but not least, we will consider the quality of the power amplifier.

Maybe
FP10000Q and FP14000
can eliminate your concerns. Whether it is quality assurance or specifications, and the match of speakers.
Sinbosen
has collected feedback from customers who have used our products recently, and we have received good responses.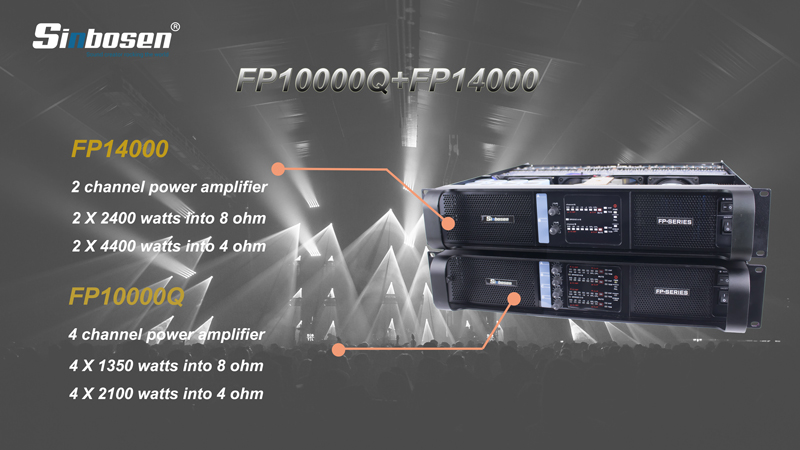 ---

A customer from Trinidad and Tobago purchased 2 FP10000Qs and 4 FP14000 amplifiers and hosted an event. The use of the amplifier gave him a good live effect. We are also very proud when we see him saying "Here are my kids, they will do me proud".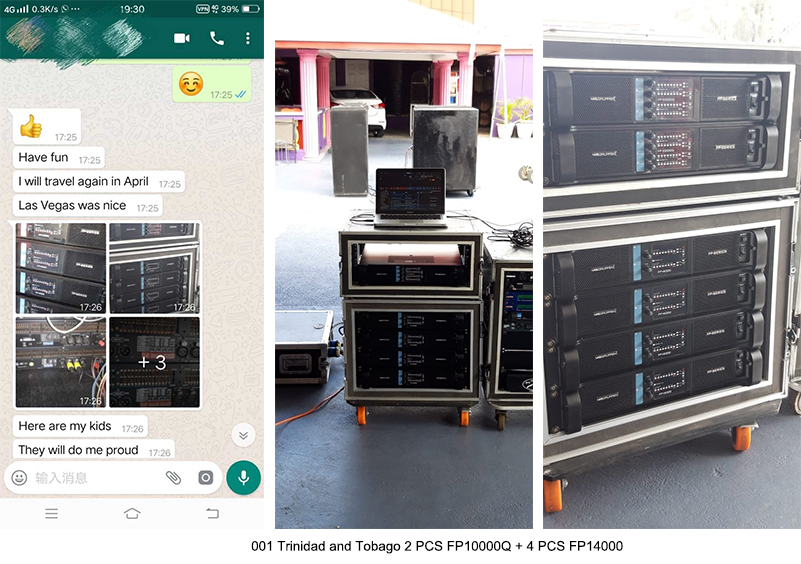 Here is a customer from Philippines. He purchased 1 FP10000Q and 1 FP14000 power amplifier. Used for a outdoor activities. They are paired with four 15-inch subwoofers. The power of the amplifier is very powerful and the amplifier sounds great.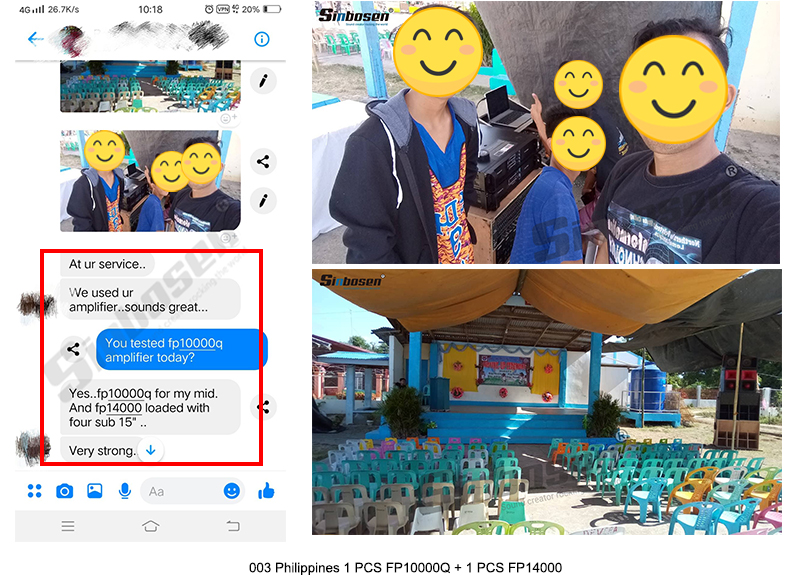 Finally is a customer from Canada. He bought 2 FP10000Q and 2 FP14000 power amplifiers, and the speakers used with the FP14000 are 4 pcs subwoofer 2 x 21". Use 8'' x 2 and driver 3'' with FP10000Q. At the event, the whole atmosphere is very passionate.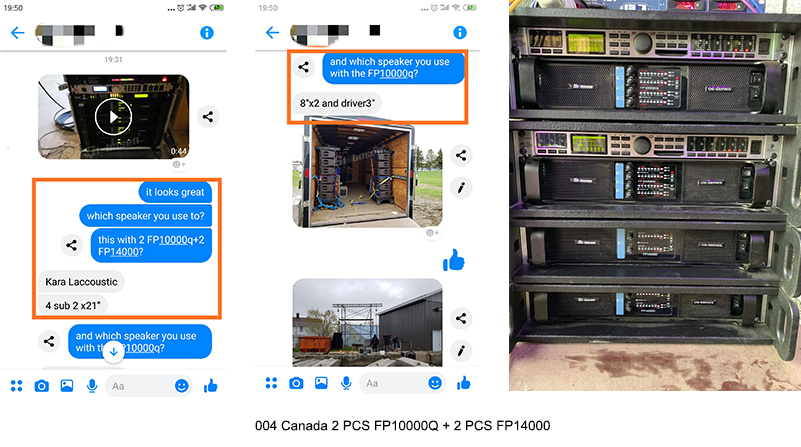 ---
Thank you very much for our customers' love for our products. There are also reasons why customers choose FP10000Q and FP14000.



Parameter
FP Series
FP10000Q
FP140000
8ΩStereo Power(RMS)
1350WX4
2400WX2
4ΩStereo Power(RMS)
2100WX4
4400WX2
2ΩStereo Power(RMS)
2500WX4
7000WX2
8ΩBridged Power(RMS)
4200WX2
8800W
4ΩBridged Power(RMS)
5000WX2
14000W
Frequency Response(+o/-0.3dB,1W/8Ω)
20 Hz - 34 kHz
THD 20 Hz - 20 kHz for 1 W
<0.1%
Signal-to-Noise Ratio
>112 dBA
Channel separation (Crosstalk) at 1 kHz
>70 dB
Input Connectors (per channel)
3-pin XLR, electronically balanced
Output Connectors (per channel)
Binding Posts 2-pole
Class
TD
TourClass Protection
ACL,IGM, AutoRamp, short circuit, DC voltage, turn-on/off transient, current inrush, sub/ultrasonic input
Operating voltage, 230 V / 115 V nominal
130-265 V / 65-135 V selectable
Voltage Gain(dB)
23, 26, 29, 32, 35, 38, 41, 44 dB selectable
Input impedance
20 kOhm
Level adjustment (per ch.)
Front-panel potentiometer, 31 position detented from -inf to 0 dB

Feature
Separately controllable on Gain
Scalable Voltage Peak Limiter (VPL)
Bridge-mode operation for Touring Applications
Comprehensive protection scheme
Neutrik XLR*/speakon connectors.
Use Original Siemens high-quality capacitor 3300uf 200V.
Use Original ONSEMI transistor.
Creat SUPER sound quality
High quality fans.

What kind of speaker can the FP10000Q and FP14000 match?
FP10000Q: 4PCS 8 inch line array, 4PCS 10 inch line array, 4PCS 15 inch speaker.
FP14000: 2PCS 15 inch subwoofer, 2PCS 18 inch subwoofer.
---
If you are also interested in our products, click to learn more about the product.