High performance flyable cardioid 18 inch subwoofer speaker
Type: Passive
Components: 18"/12"
Dispersion: Cardioid
SPL max: 137 dB
Weight: 64 kg / 141 lb
Description
High performance flyable cardioid subwoofer
Frequency response
(-5 dB standard)
37 - 115 Hz
Maximum SPL
137 dB
Nominal impeadance
8 Ω
Power Handling Capacity
(RMS/Peak 10ms)
800/3200 W
Nominal dispersion angle
(Horizontal)
0° and 2.5°
Splay angle settings
0° - 14°
(1° increment)
Components
1 x 18" driver
1 x 12" driver
Dimensions (H x W x D)
606 x 700 x 830 mm
606 x 700 x 728 mm
( without wheels)
Weight
64 kg/141 lb
FEATURE
●The V8-SUB is an actively driven high performance cardioid subwoofer powered by a single amplifier channel.
●The cardioid dispersion pattern reduces the reverberant field at low frequencies and provides the greatest accuracy of low frequency reproduction.
​​​​​​​●The V8-SUB can be mounted on top of the V8 and acts as a low frequency extension. Can also be used as a stand-alone subwoofer group, ground stacked
​​​​​​​●The front panel of the speaker is protected by a hard metal grille with acoustically transparent foam behind the grille.
​​​​​​​●There are handles on the sides, and there is a screw hole on the top of the cabinet to install the speaker bracket
V8+V8 SUB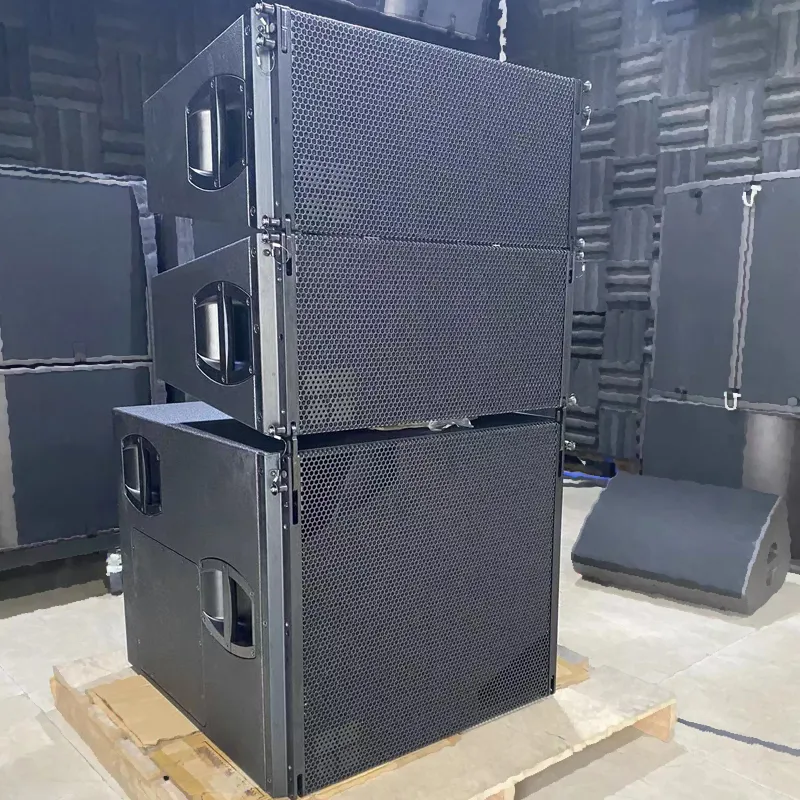 ​​​​​​​
FACTORY