Sinbosen wired and wireless microphone system feedback from customers
Views : 113
Update time : 2021-09-30 11:09:38
A client shared his stage with Sinbosen. This is an event held in the MBC Central Church. Although it is a recorded sound, it sounds very clear and nice. The sound heard in the video is like background music specially added. It was beyond imagination, it was actually the effect of live singing. It's really great. I think the sound on the scene must be more attractive and intoxicating.
The customer said:
"Due to lockdown churches are doing online service. This church use most of the sinbosen product. The MBC Centre church India use Sinbosen king717 and beta91A for drums. G3 for mian vocal, skm9000 and AXT220D for backing vocals. SR2050 for drummer and the leader. All sounding good and satisfied for the worship band."
Wow, every microphone is arranged perfectly. It's really great!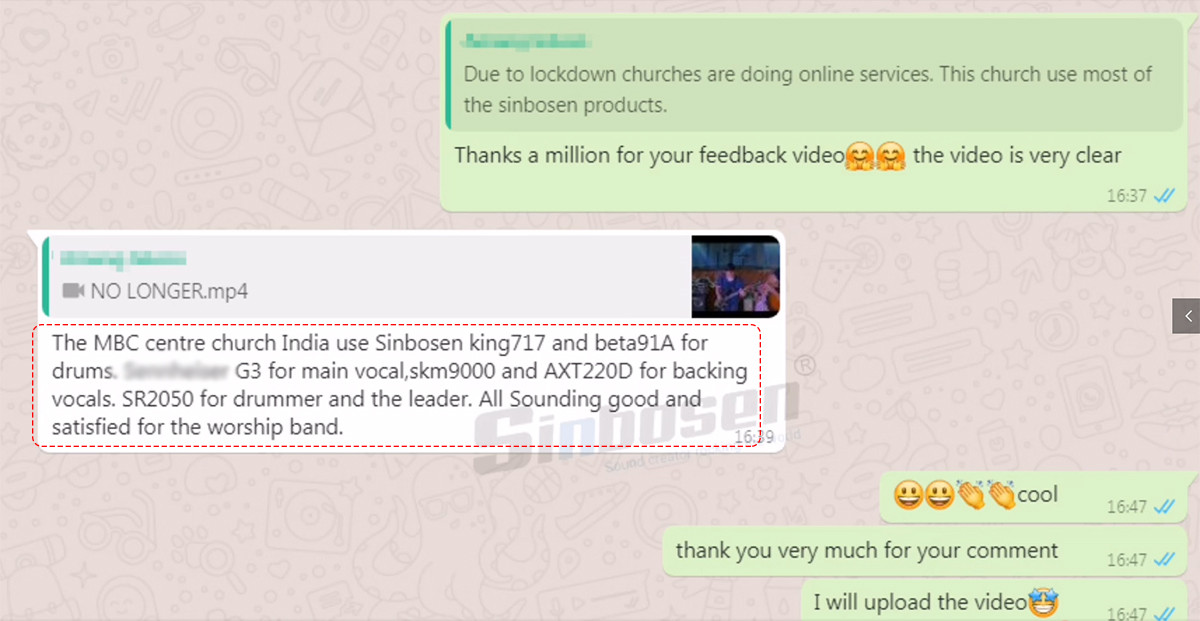 I still remember the sound in the video. Like like like!!!
Looking forward to the next stage and feedback from customers. Cool Cool Cool!!!