Sinbosen FP20000Q Power Amplifier was used for 18inch subwoofer in Bulgaria customer event.
Last week, our customer from Bulgaria finally received his FP20000Q power amplifier after more than ten days of shipping. An event was successfully held. At the same time, we received the feedback picture he shared.
The Bulgarian customer held an event. In this event, Sinbosen FP20000Q was used in this event. The customer's power amplifier and audio matching plan is:
3 boxes(2x12 inches, 4x6 inches and 2 big compression drivers) and 4 x18 inch subs by 1600 wats each.
FP20000Q output power: 2,250W X 4CH@8 Ohms / 4,000W X 4CH@4 Ohms. Suitable for dual 18 inch subwoofer.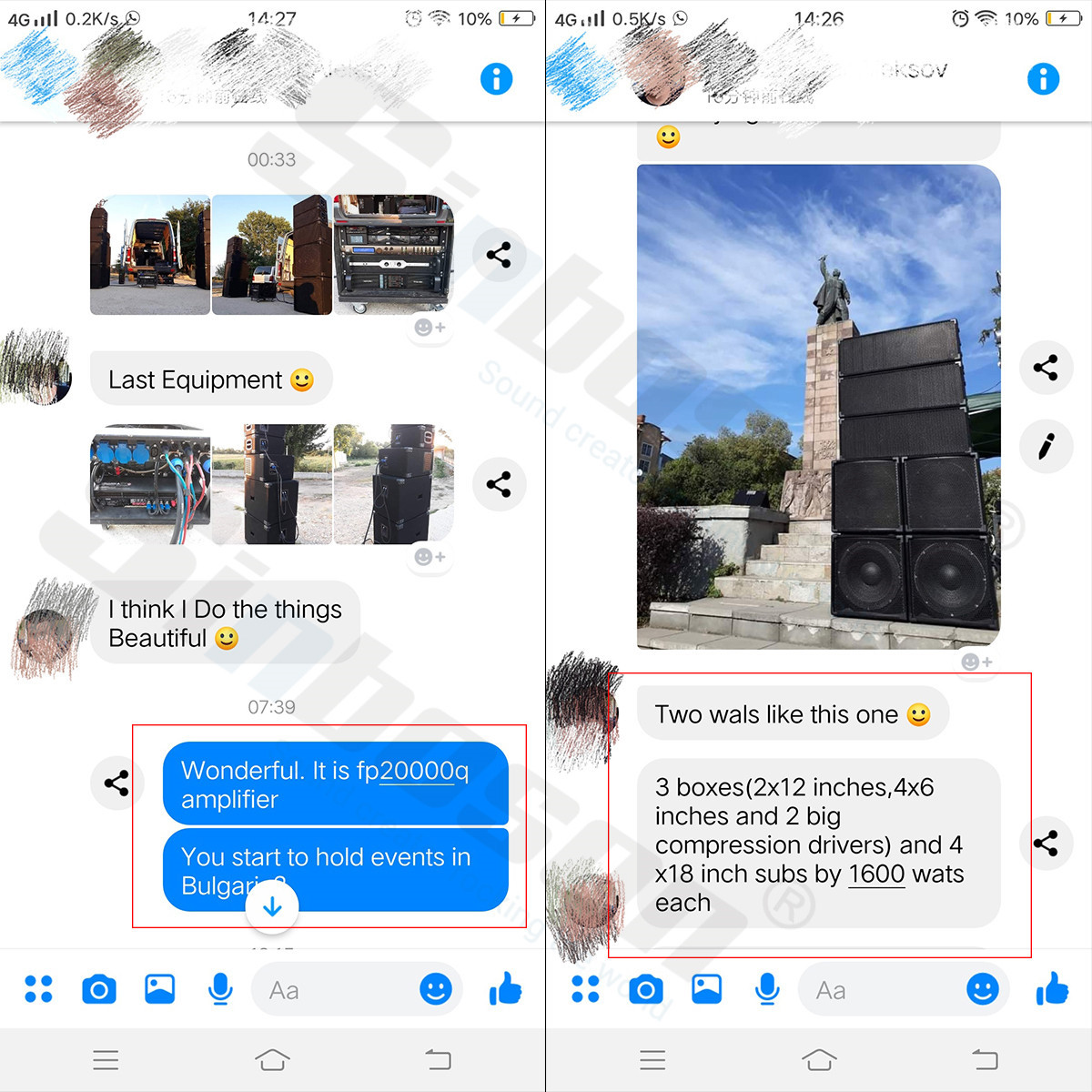 Let's take a look at the pictures shared by customers! The blue sky and white clouds, the weather looks good. The weather is very suitable for holding events. Powerful audio equipment.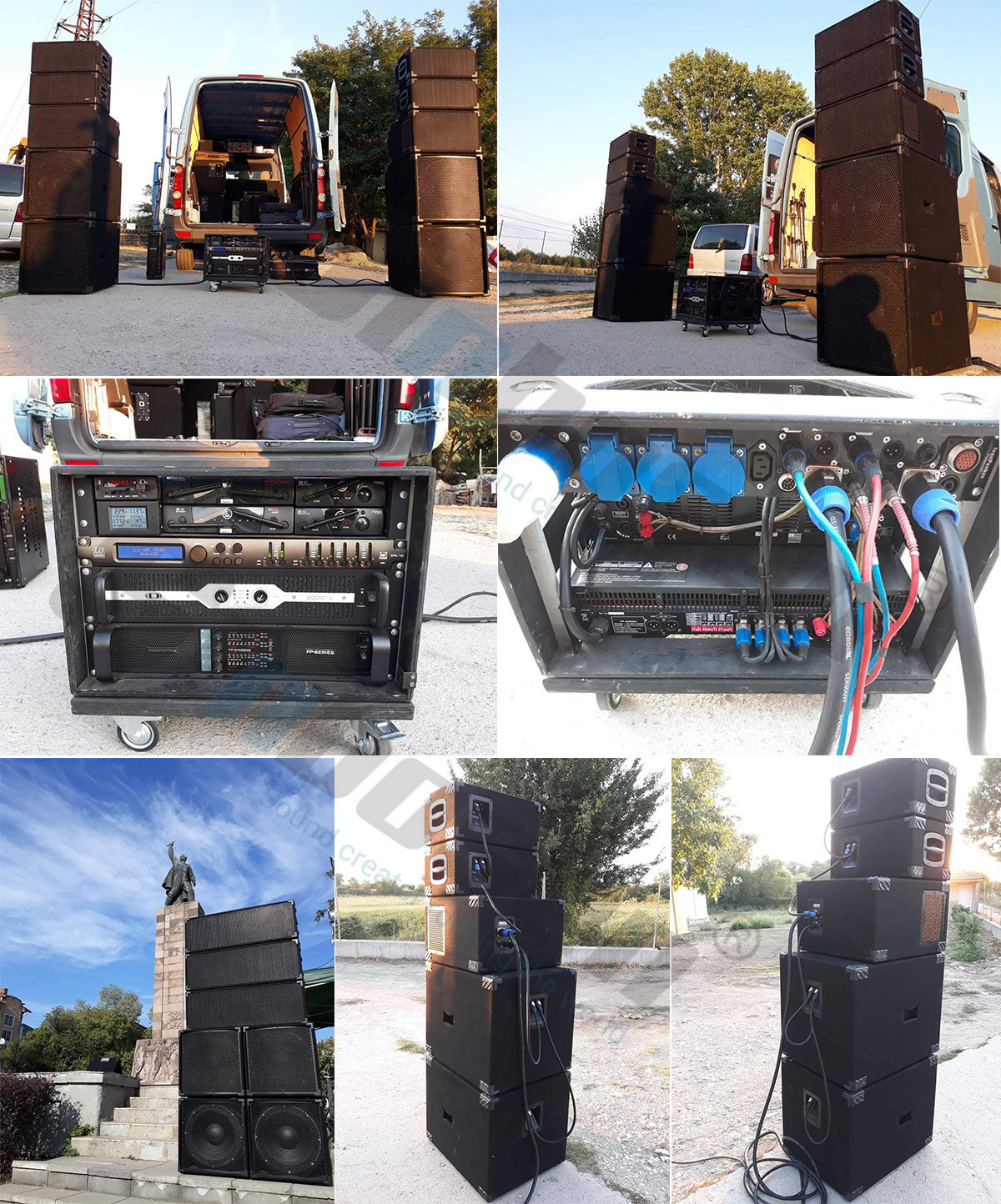 Not long ago, we upgraded the FP20000Q. After upgrading the capacitor capacity and cooling system, we upgraded the number of capacitors again. Now the number of capacitors of the FP20000Q power amplifier has been upgraded from 12PCS 3600UF 200V+8PCS 3300UF 200V to 12PCS 3600UF 200V+12PCS 3300UF 200V. 4PCS 3300UF 200V has been newly added. (24 capacitors in total) The power amplifier is more powerful and more stable.

Click to know the details of FP20000Q upgrade: ↓↓↓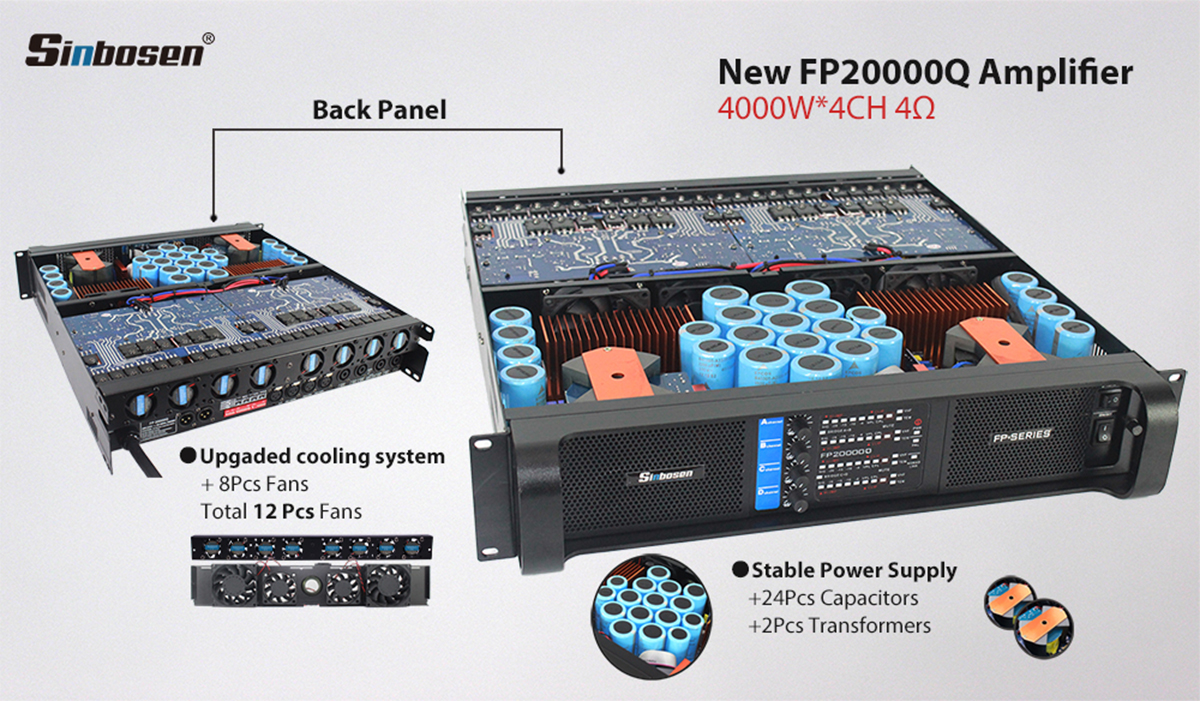 The customer said: The customer said: I Think I Do The Things Beautiful! Yes, it's really wonderful! Every performance is worth looking forward to and remembering. Looking forward to the next even better performance of the customer.