FP10000Q amplifier and DBX PA2 processor work with two Nexo PS15 and four 18" Subwoofer.
Both customers from Austria have purchased the
Sinbosen FP10000Q power amplifier
and
DBX PA2 digital audio processor
. What is their feedback on this combined stage equipment?
The first customer tested the FP10000Q and DBX260 digital processors after receiving the product. After the test, he shared his test results with Sinbosen for the first time. He said:
" Hi Wendy! The FP10000Q amplifier and the DBX PA2 audio processor have arrived in Austria and they are working perfectly

I checked it out with two Nexo PS15 and four L'Acoustics 18" Subwoofer. I can assure you that I will come back to you to buy an amplifier.


"
He was very satisfied with the test results, and wanted to buy the power amplifier again.
Below are the test pictures and test videos he shared. The equipment is very cool, I think the customer's stage must be very wonderful this time!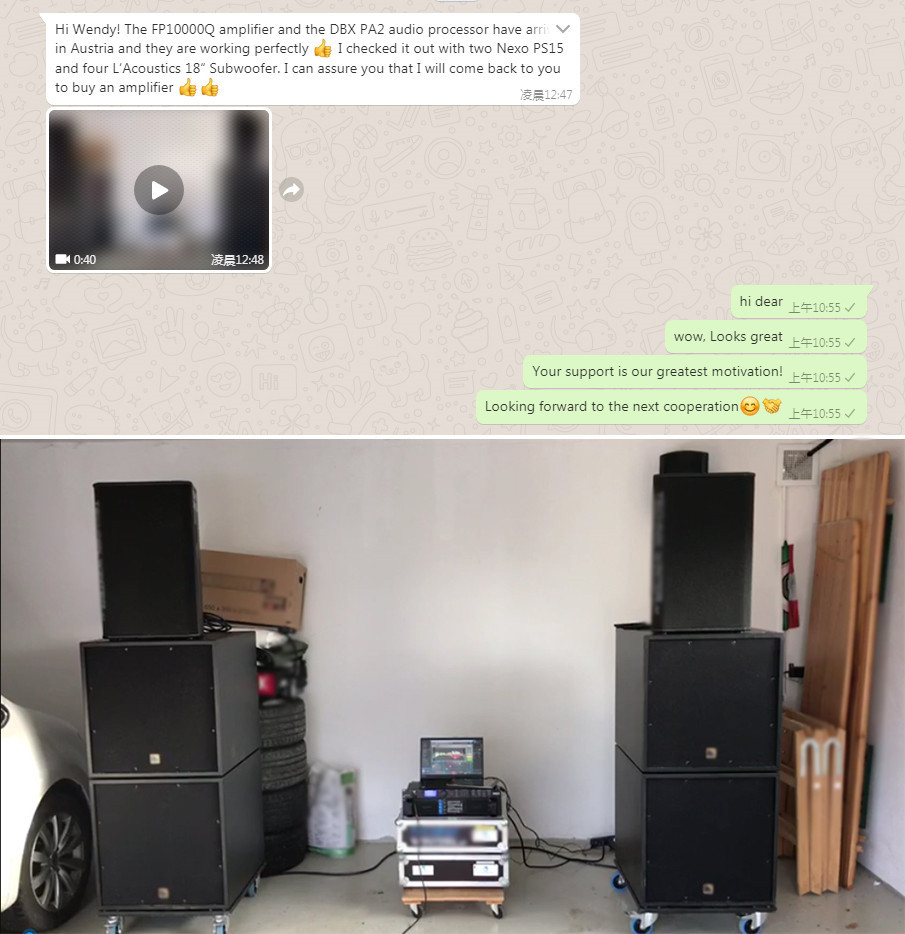 This is also a customer from Austria, coincidentally, also purchased F
P10000Q power amplifier
and
DBX PA2 digital audio processor,
while buying an additional
FP14000 power amplifier
. Perhaps customers in Austria love
FP10000Q
and
DBX PA2
very much, hahaha.
In the pictures shared by customers, I think this should be a leisure afternoon, under the blue sky and white clouds, on the green lawn, hold a party, listen to songs with family and friends, dance, eat afternoon tea, and spend a beautiful afternoon together . The combination of music and life really feels great. That should be the way to spend a beautiful afternoon.