How to connect and use the DSP software of the LA8 power amplifier?
Views : 983
Update time : 2022-05-26 17:25:28
Sinbosen's new DSP software control power amplifier LA8:
8Ω Stereo Power (RMS): 1,450W X 4CH
4Ω Stereo Power (RMS): 2,200W X 4CH
LA8 can be connected to computer and wifi (Sinbosen is equipped with a network cable with a length of 1.4M)

Although Sinbosen's DSP software control professional power amplifier LA8 has been on sale for some time, customers who have already purchased it or customers who have not been exposed to it may not be familiar with its operation!

First, let's take a look at the DSP software connection of the power amplifier LA8. The LA8 is connected to the computer via the USB interface, and the operation is also very simple:


① Open the LA8 software
② Wait for the light to turn green
③ Tap and enter password
④ It can run normally without any debugging!

2. When the LA8 software cannot be used: you need to close the computer firewall and manually enter the IP.
3.The LA8 software can change the logo icon in the upper left corner: it is very simple, just change the picture in the Image folder in the software to "the LOGO you want to change". Note that the file format must be BMP, and the file should not be too large. About 50KB.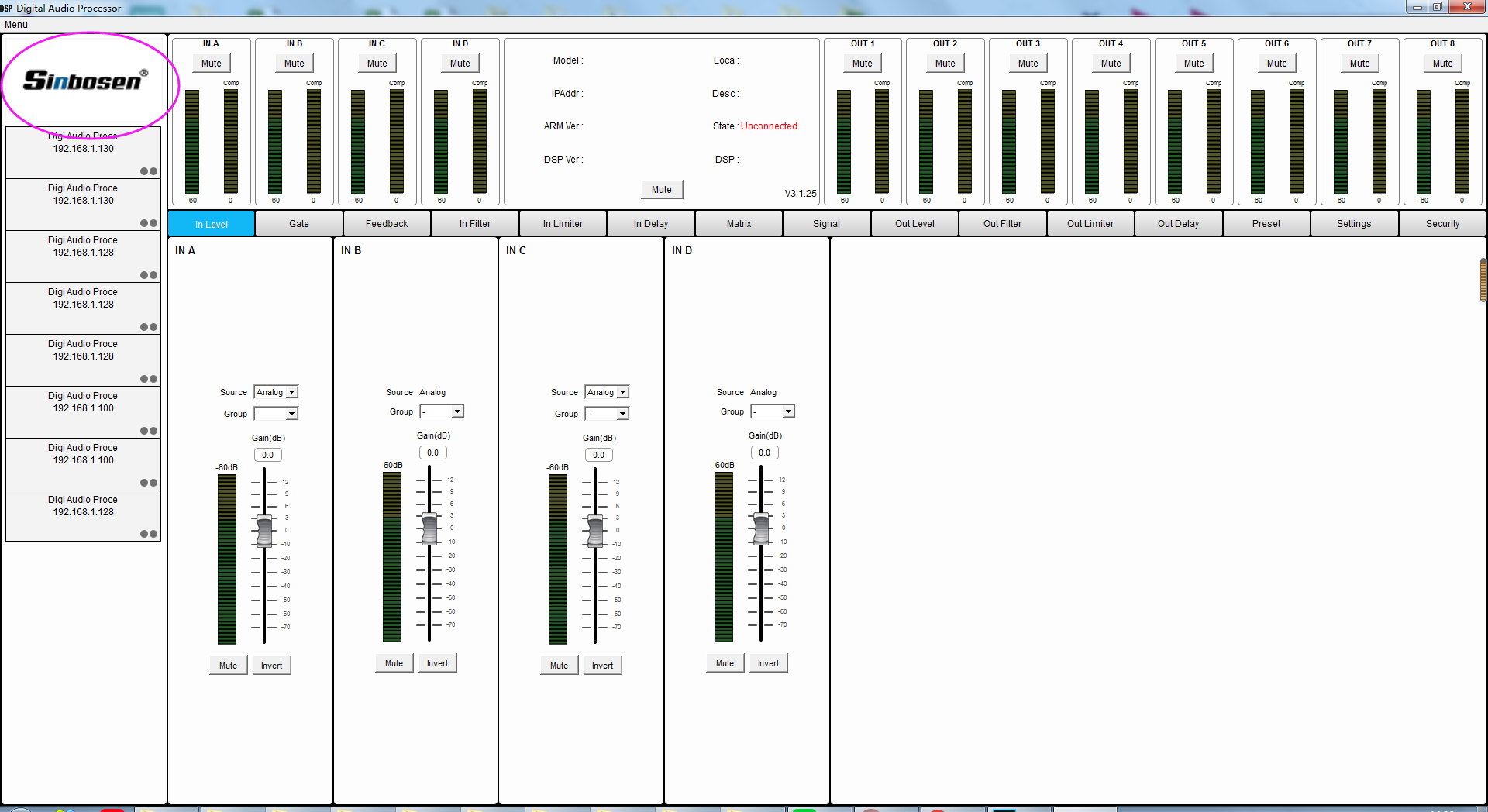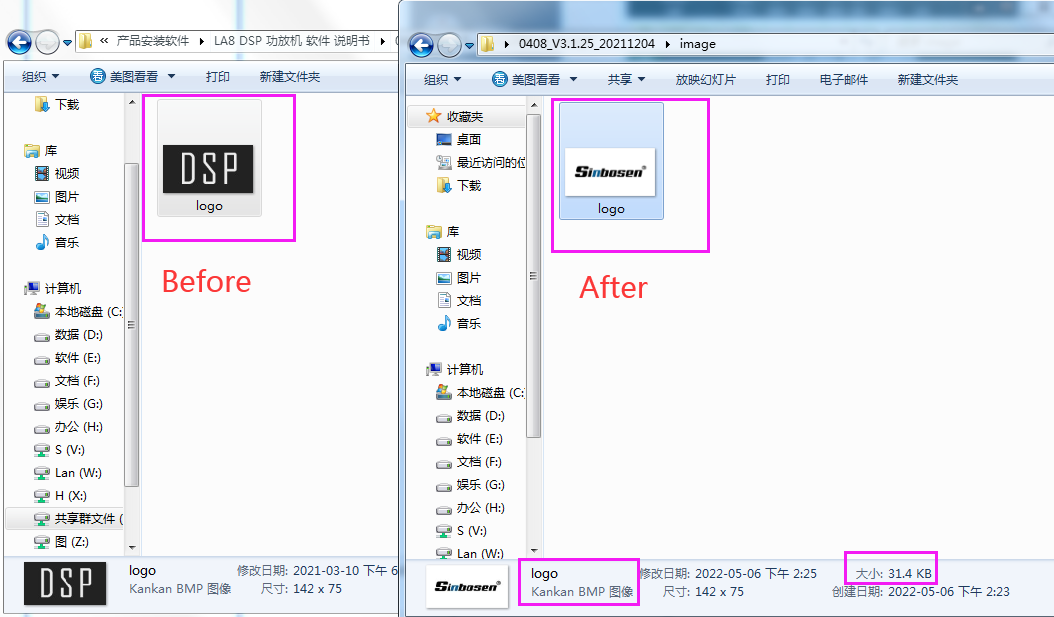 Now, let's watch a video of the LA8's usage feedback and actual sound!


The first part of the video is the customer's feedback on the use of LA8. It can be seen that this customer uses LA8 for home audio and video playback, which must be very shocking! In fact, the LA8 is as suitable for most scenarios as the FP10000Q! It is good for single 15'' and dual 15'' speaker!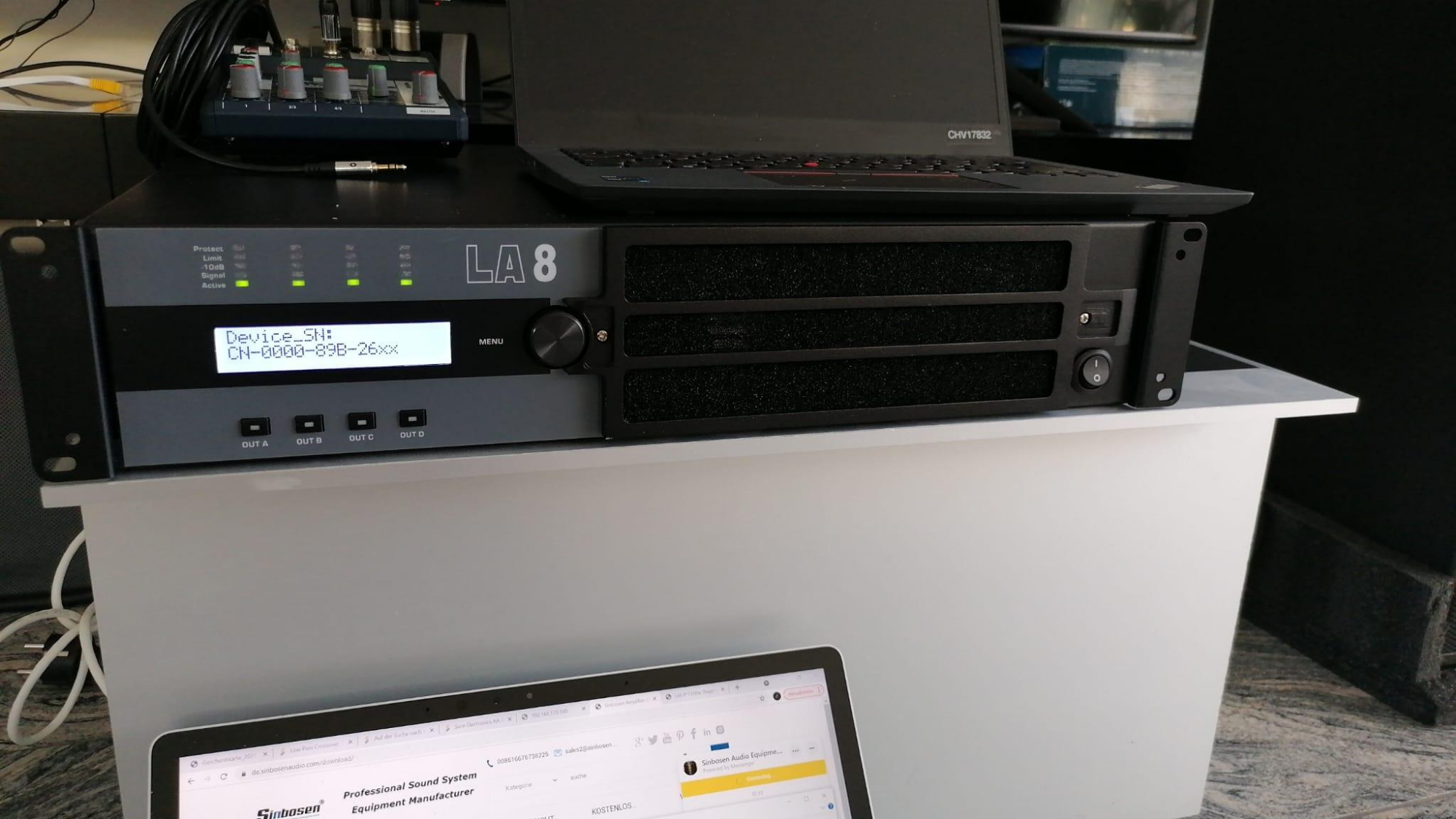 The latter part of the video is its factory test sound. Before we leave the power amplifier to each customer, we will conduct protection test and sound test first! This LA8 capacitor is yellow, and Sinbosen has another capacitor configuration that is blue, in fact they are both the same! So you don't need to struggle, of course, you can also specify one of them!
Related Product:
---
Contact Us:

sales2@sinbosen.com
Whatsapp:
https://api.whatsapp.com/send?l=en&phone=8616676738225