Continue making good audio equipment|Feedback from Indian customers
The customer said: " I am sending you concert short vdo. Credits to sy-15, it's loudness and clearity. Artist don't have problems on the stage.Fp amps, ps12 as side and centre near fills, king717 drum kit etc. Enjoy it!"
I have to say this is a great concert. Sinbosen's FP power amplifier, SY-15 stage monitor speakers, and KING-7 drum microphone set also add a lot of charm to this stage. I can't wait to share it with everyone. Let's take a look at the customer's stage.
I think you will feel great after watching this stage videos!
This is a customer from India who purchased stage monitors SY-15, FP Power Amplifier, KING-717 Drum Microphone Kit, PGDMK6 Drum Microphone Kit, SM57 Dynamic Microphone, PG81 Condenser Microphone from Sinbosen.
Feedback on the use of the product, the customer said:
The stage sound is so good with Sinbosen SY-15 wedge monitor, easy to EQ, it's loudness and clearity. PGDMK6 with SM57 for snare, PG81 over heads as well. Fp amps, ps12 as side and centre near fills, KING-717 drum kit etc. Enjoy it!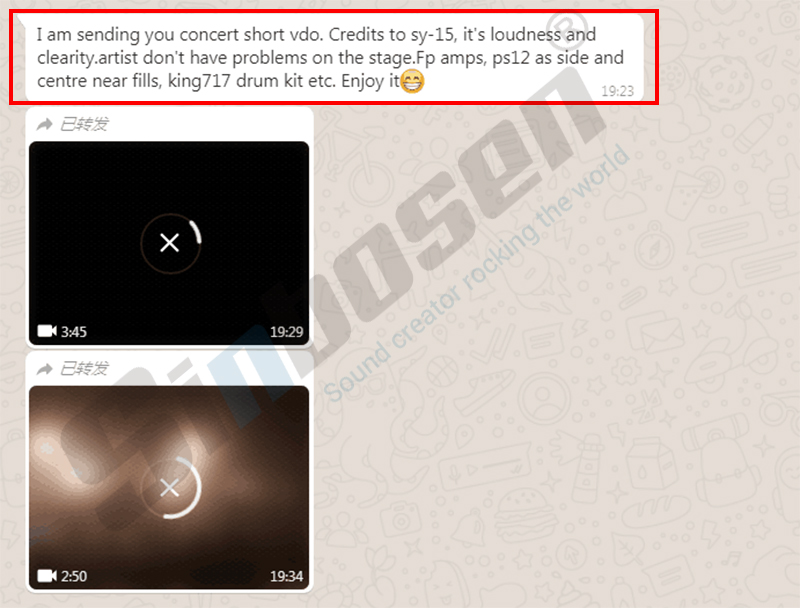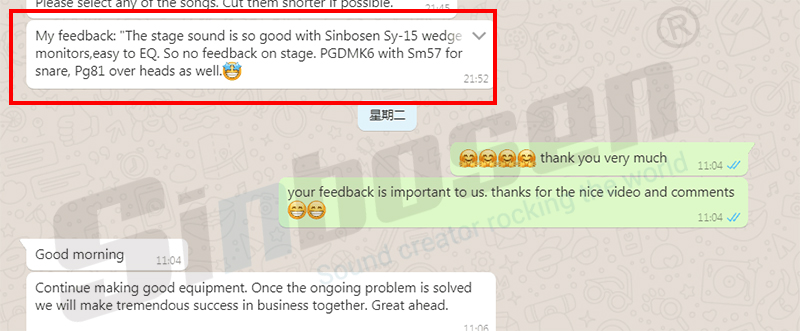 In the end, The customer said: Continue making good equipment. Once the ongoing problem is solved we will make tremendous success in business together. Great ahead.
I would like to say that the expectations of the clients have really made Sinbosen very happy. CONFIDENCE IS GROWINGGGGGG!!!

Let's keep moving forward together. Look forward to every new stage of customers. Also look forward to Sinbosen's continuous progress.