The Touch Screen Class td DSP Amplifier is back on sale!
Views : 299
Update time : 2022-09-29 16:51:14
Good news! Sinbosen's old DSP series is back on sale! The previous old DSP module stopped production due to insufficient chips. Then Sinbosen produced new DSP series, LA8,LA12X. However, many customers still give feedback whether the production of traditional DSP series can be resumed, because its touch screen module is too convenient and easy to operate.NOW,Here they come!
Here to compare the old DSP touch screen dsp series function (DSP6000Q, DSP10000Q, DSP20000Q, DSP18000Q, DSP20000Q, DSP22000Q etc.) and new DSP series function (LA8, LA12X).
TOUCH SCREEN DSP SERIES FUNCTION(DSP10000Q,DSP20000Q ETC. DSP SOFTWARE)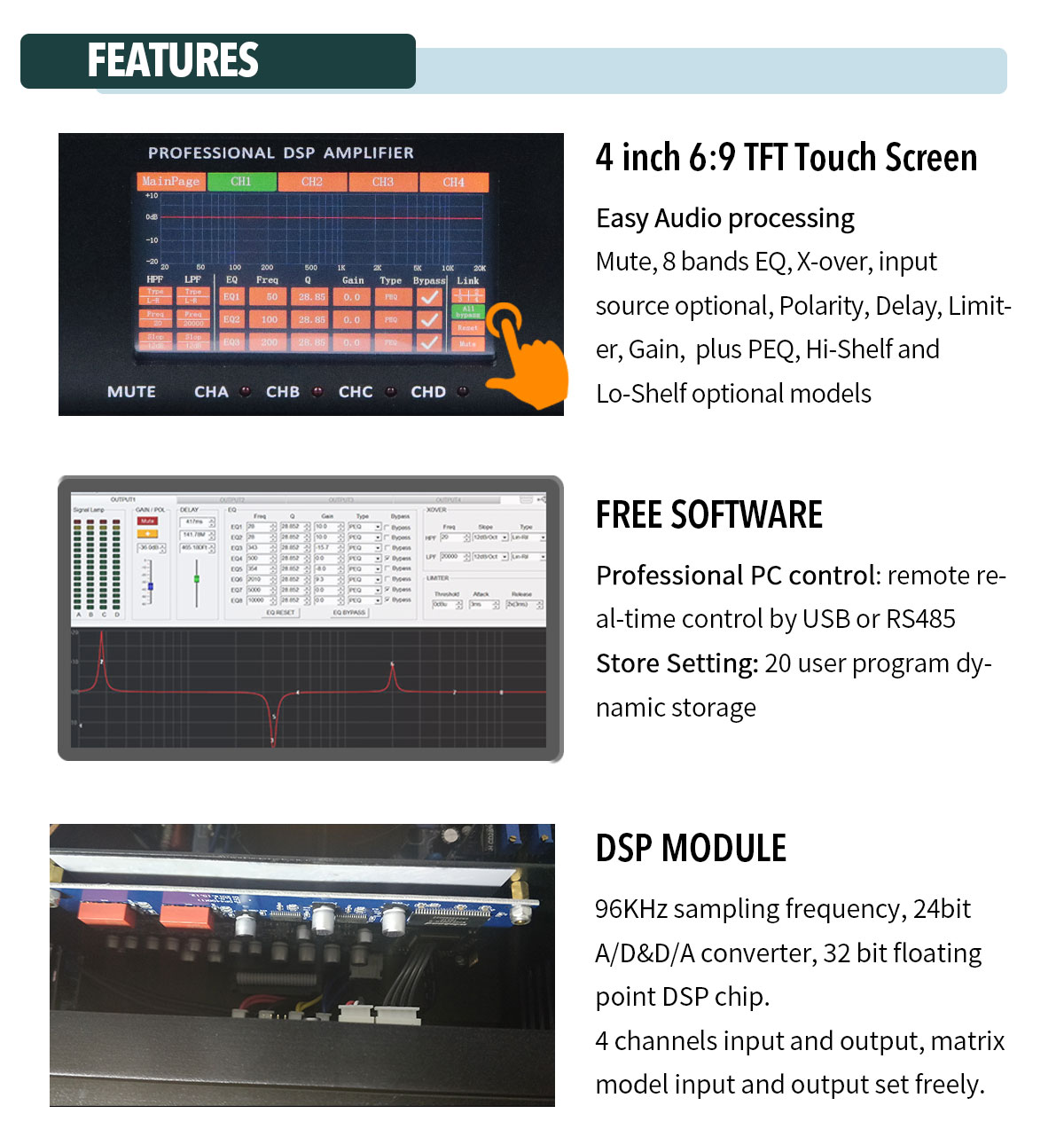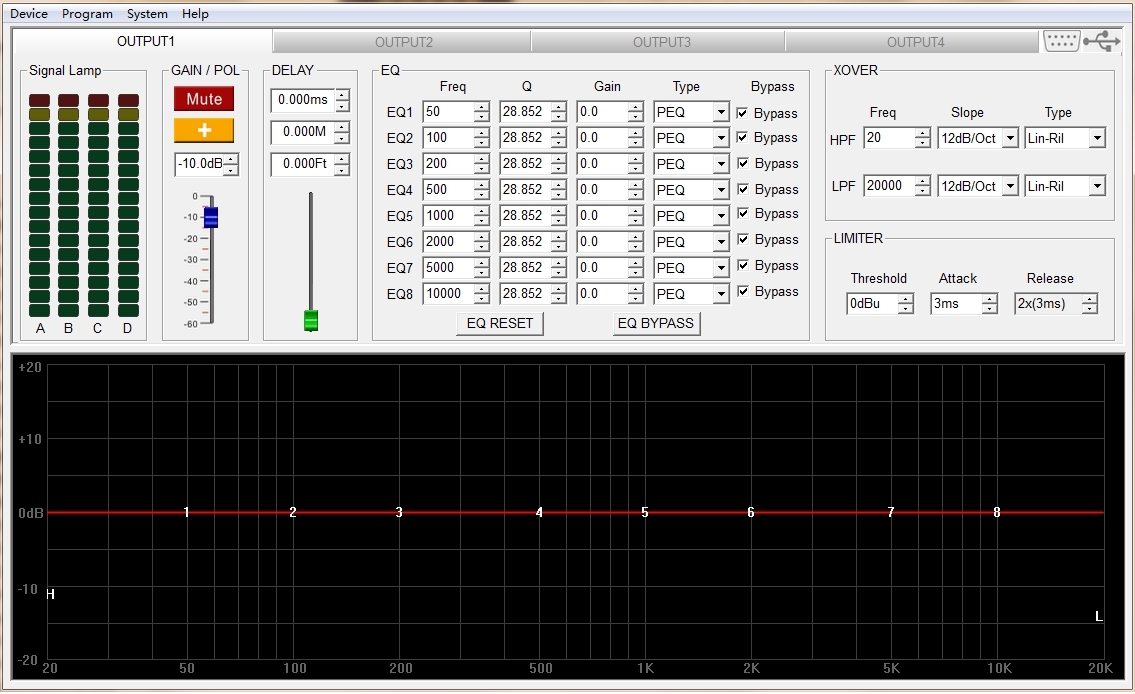 NEW DSP FUNCTION(LA8,LA12X DSP SOFTWARE)
Including Inpt Level,Gate,Feedback,Input Filter,Input Limiter,Input Delay,Matrix,Signal,Output Level,Output Filter,Output Limiter,Output Delay,Preset,Settings,Security.
Each function has a corresponding setting interface. And The following figure shows the control interface of Input Level.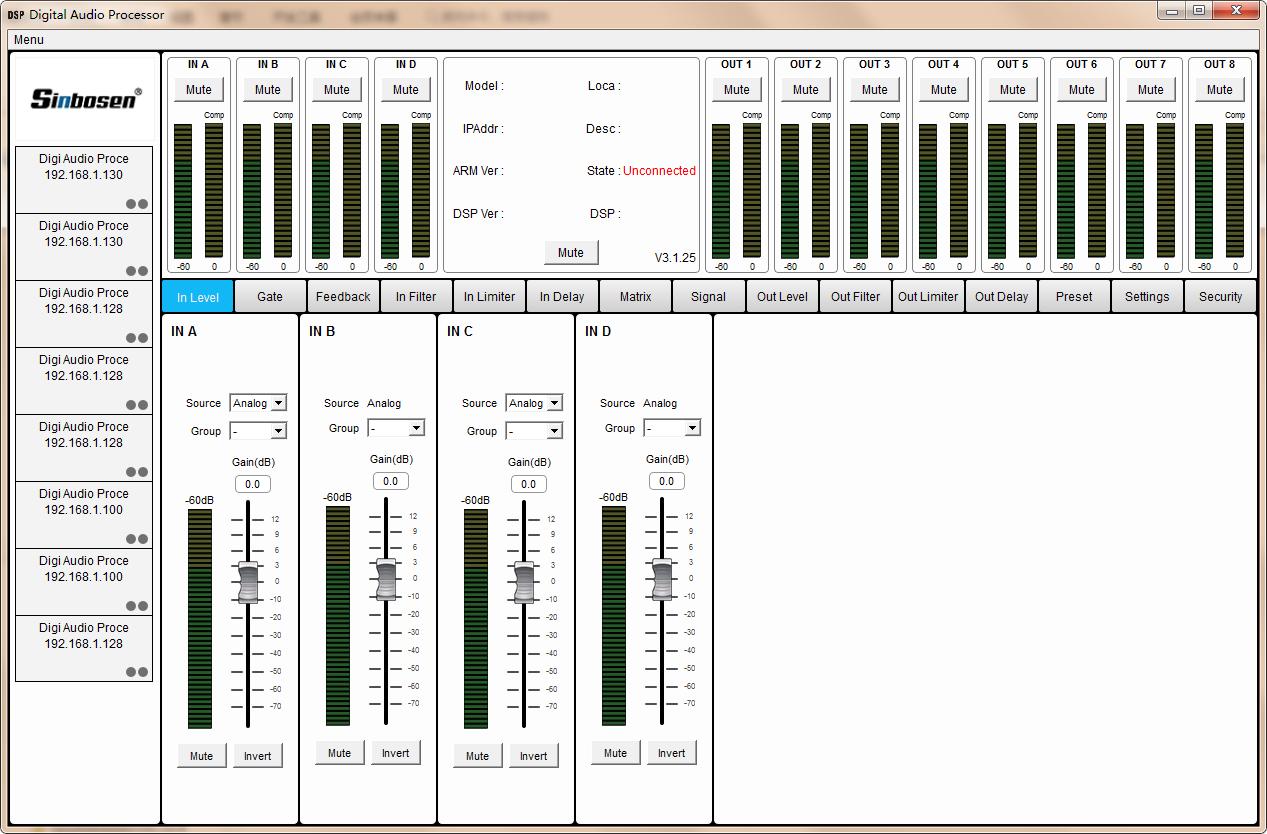 Common Features:
One PC can independent control serveral dsp amplifier at the same time.
DSP amplifier can control by PC,through software can more precise adjustment dsp processor

The difference between:
The old DSP has a touch screen module that can quickly adjust parameters. And the software is simple and easy to use!
The new DSP has no touch screen module and needs software control operation, but it has more functions!
---
Not only the traditional class td dsp amplifiers have been re-sold, but recently Sinbosen has also produced a series of DSP digital amplifiers, the new D series, D2-4200 DSP, D2-3000 DSP, D2-3500 DSP, D2-3000 DSP. Of course, you can also choose not to add a DSP module.

DSP functions of NEW D-series:
Mainly by the MAIN, X-0VER, INPUT and OUTPUT window composition! Each window can individually adjust parameters precisely. Each window also has Screen expansion and legends, click the relevant icon to enter the precise control interface.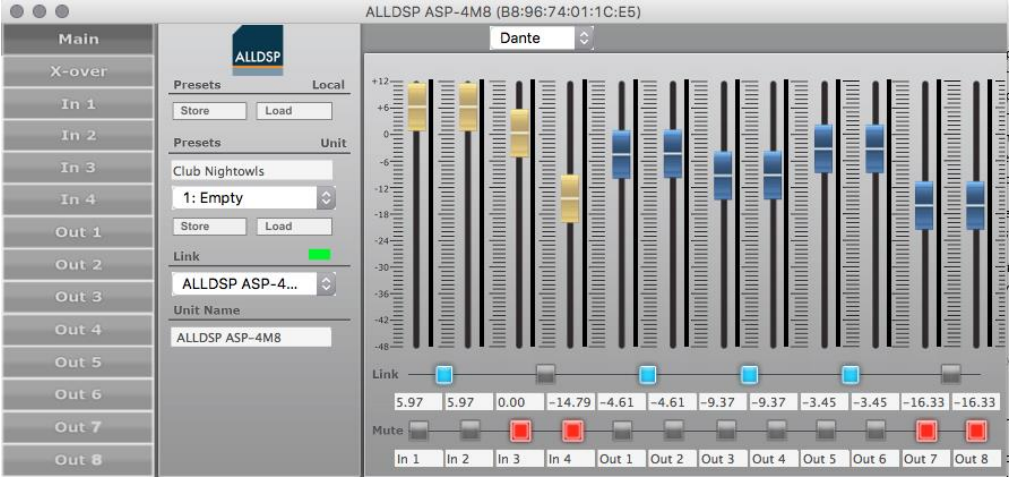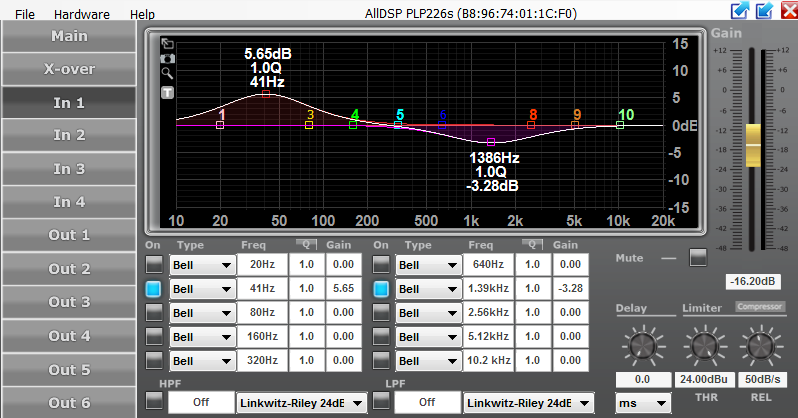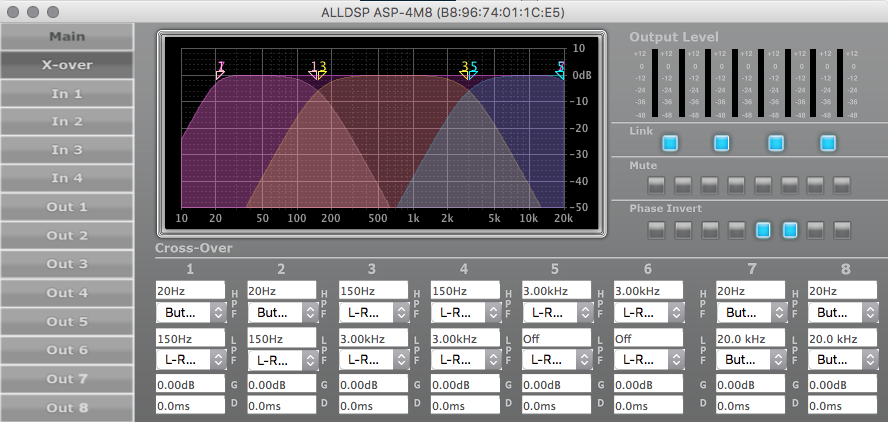 ---
Contact Sinbosenaudio:

sales2@sinbosen.com
Whatsapp:
https://api.whatsapp.com/send?l=en&phone=8616676738225