China's 70th National Day| Happy birthday, my motherland!

Dear Clients,
The Chinese National Day is coming soon, please notice our holiday time: 2019.09.29-10.04. Our
factory will not working during this time, in order not to delay your order, if you have a purchase
plan, please let us know as soon as possible.
Thanks for your kind attention!
Regards,
Sinbosen Audio
---

China has been in existence for 70 years since its establishment in 1949. On October 1, 1949, a solemn founding ceremony was held in the capital Tiananmen Square, announcing the establishment of the People's Republic of China and holding a grand celebration.
This year is China's 70th birthday. On this special occasion, may our great motherland be prosperous forever; may you be filled with good luck and good health a lifetime!--The best wishes from Sinbosen!
National Day is coming, many cities in China are hanging five-star red flags on both sides of the road to welcome the National Day. When walking on the road, you can feel the festive atmosphere.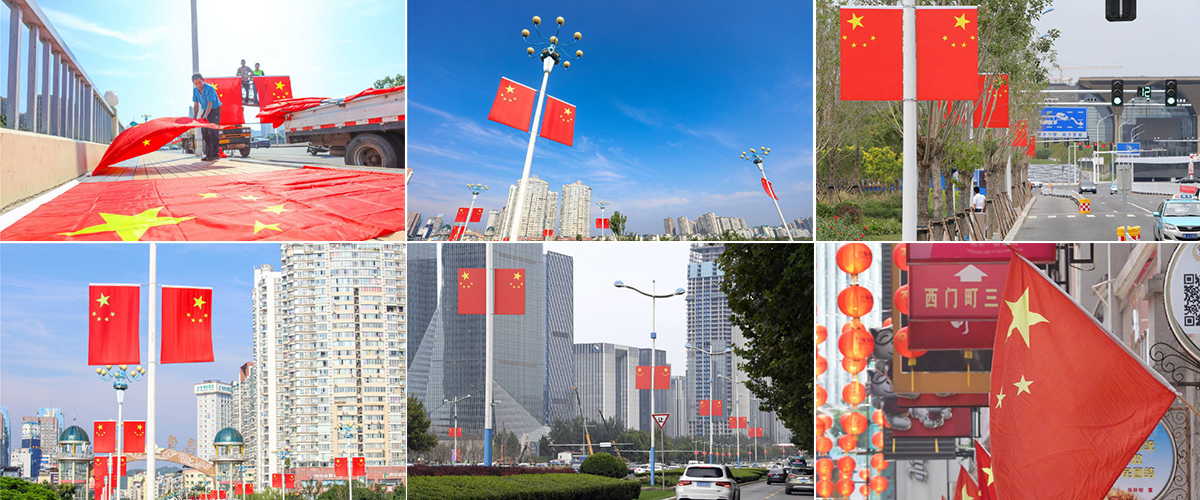 The way each country celebrates National Day is different. How did your country celebrate the National Day? In China, how do people spend the National Day?
Recently, there is a very popular saying in China: life requires a sense of ritual. So on such a solemn National Day, it is also full of ceremonial feelings.

A grand military parade
Parade is an important form of displaying the strength of armed forces and building up national confidence and pride. In general, the parade includes two parts. One is the military review, in which the reviewer reviews by passing by the troops; the other is the march-past, in which the troops march in front of the reviewing stand to be reviewed.


National Day party event.
On the evening of October 1, the National Day celebrations were held at Tiananmen Square in Beijing. Watch cultural performances and fireworks shows.


There are other activities besides this, such as:
Host a National Day reception, Held a large-scale achievement exhibition to celebrate the 70th anniversary of the founding, Issued a medal to celebrate the 70th anniversary of the founding of the People's Republic of China, Produce and broadcast large-scale literature feature films, Awarded the National Medal and National Honor for outstanding individuals, Issue commemorative stamps and commemorative coins.
---
Everyone, no matter where they are, has a motherland in their hearts. In my heart, China is a sacred and solemn name, deeply imprinted in my heart. As National Day celebrated throughout the nation, may you spend the wonderful day with my sincerest wishes. Happy National Day!

►Previous What do German customers think of Sinbosen amplifiers?
►Next Crazy FP22000Q! Sound Test Video!!
►Return to home page