Crazy FP22000Q! Sound Test Video!!
Views : 1793
Update time : 2019-05-20 18:30:13
First of all, good news! We have upgraded FP22000Q!
-We replaced the 3300uf capacitor with the 3600uf capacitor.
-We added 8 small fans to the rear panel!
It can make the amplifier a better cooling system. More stable and make your bass more loud and powerful!
---
Client Feedback from the United States
---
VideoⅠ, you will see the subwoofers with treble 18" horns inside. The power of the subwoofers: Average power: 2000W/4ohms;Continuous power: 4000W/4ohms.

Video Ⅱ, Our customers are very satisfied with Fp22000Q! They said: "Pick up with ease my 4 JBL stx800." They connect dual 18-inch bass JBL STX828 per channel. The power of the subwoofers: Program power rating 4000W. This party around 350 people, they enjoyed a great night!

---
Client Feedback from Mexico
---
Our Clients said: "16 speakers 21" only 2 FP 22000 super cool!" (16 bocinas off 21" only 2 FP 22000 súper genial)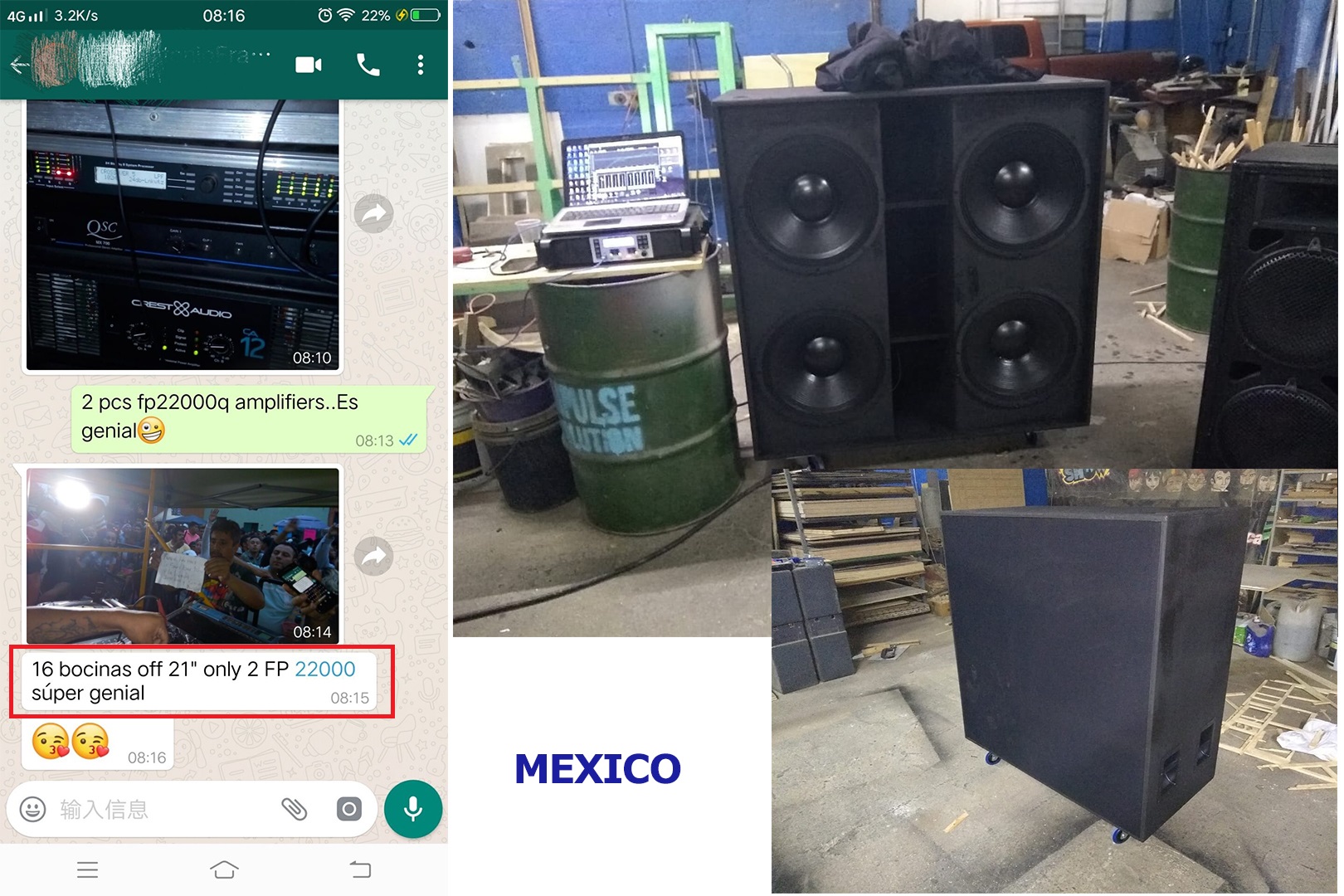 ---
Client Feedback from Nevis/Ghana/Italy
---
Customers from Ghana say:"The FP22000Q is very powerful! Trust me! There are more than 1,000 people at this party."
Customers from Italy say:"FP22000Q is different from FP20000Q/FP14000, FP22000Q is more strong, amp's level is very quiet but subs pump a lot

."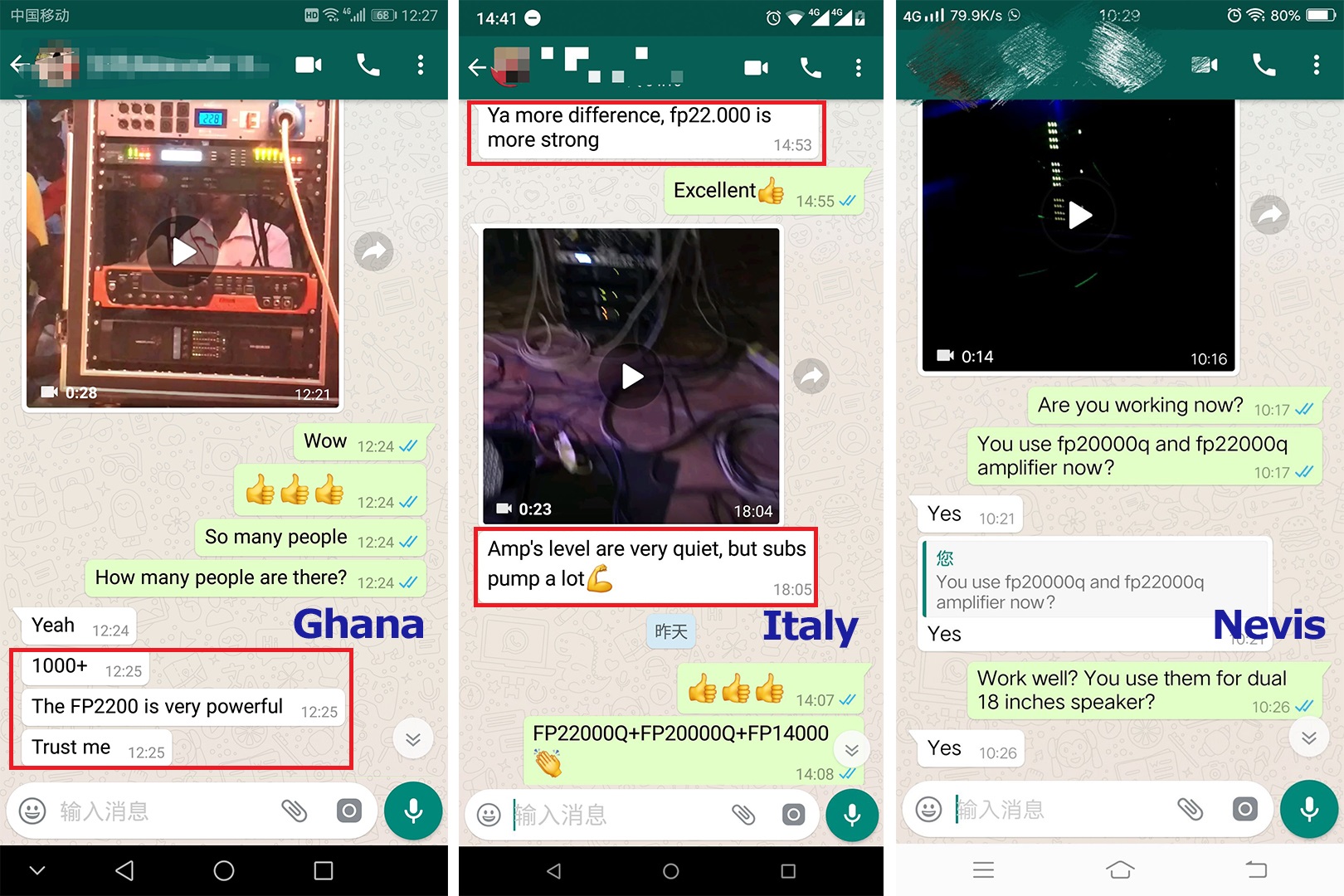 ---
Contact us
If you are interested and want to know what's the price of the FP22000Q, please send us a message! We will answer you as soon as possible!
---