A great match between FP10000Q power amplifier and SKM9000 wireless microphone
For Christmas, customers from Trinidad and Tobago shared their Christmas party with Sinbosen. It's really a super cool stage, I'm already looking forward to customers' Christmas party in 2021, haha! It should be a more passionate stage.
In customer feedback, customers are very satisfied with the P10000Q power amplifier and SKM9000 wireless microphone. "the Skm9000 was the star of the show", "__at the Christmass village Trinidad happy with the Mic". Seeing customers say this and get such great support from customers, Sinbosen is very excited to be able to bring good products to customers and bring happiness to customers.
Customers not only bought the
FP10000Q(2100/1350 watt)
, but also the
FP20000Q(4000/2200watt) power amplifier
at Sinbosen. The FP10000Q was used on this stage. Looking forward to the customer's next stage again and use Sinbosen's FP20000Q at that time!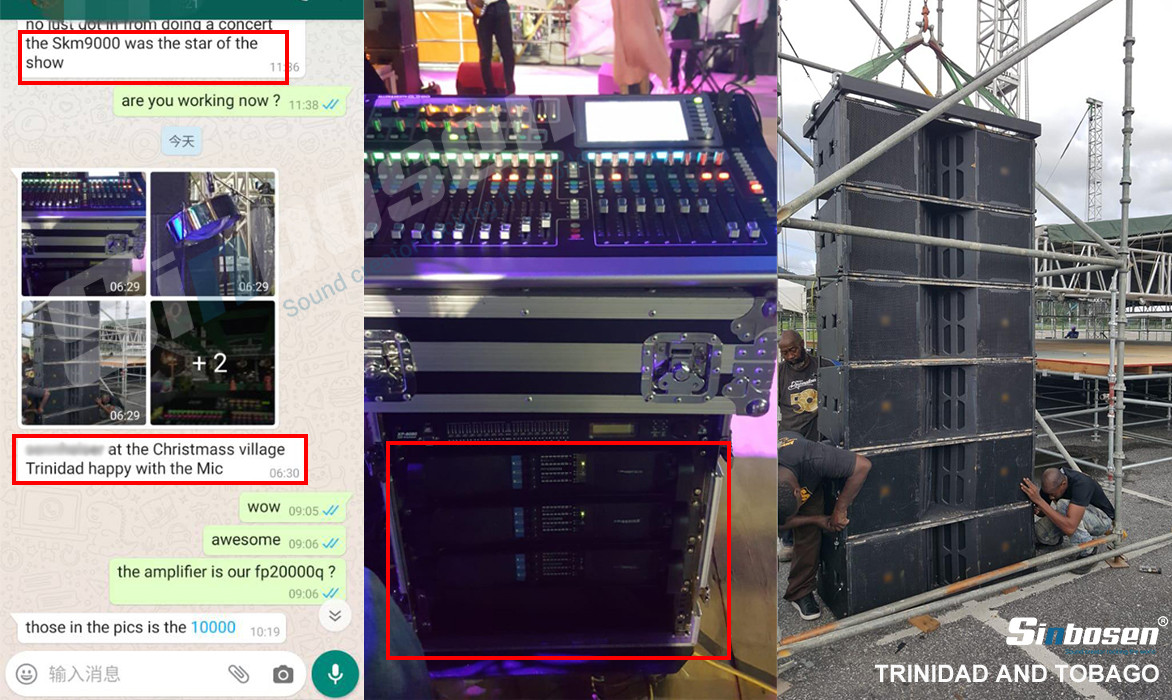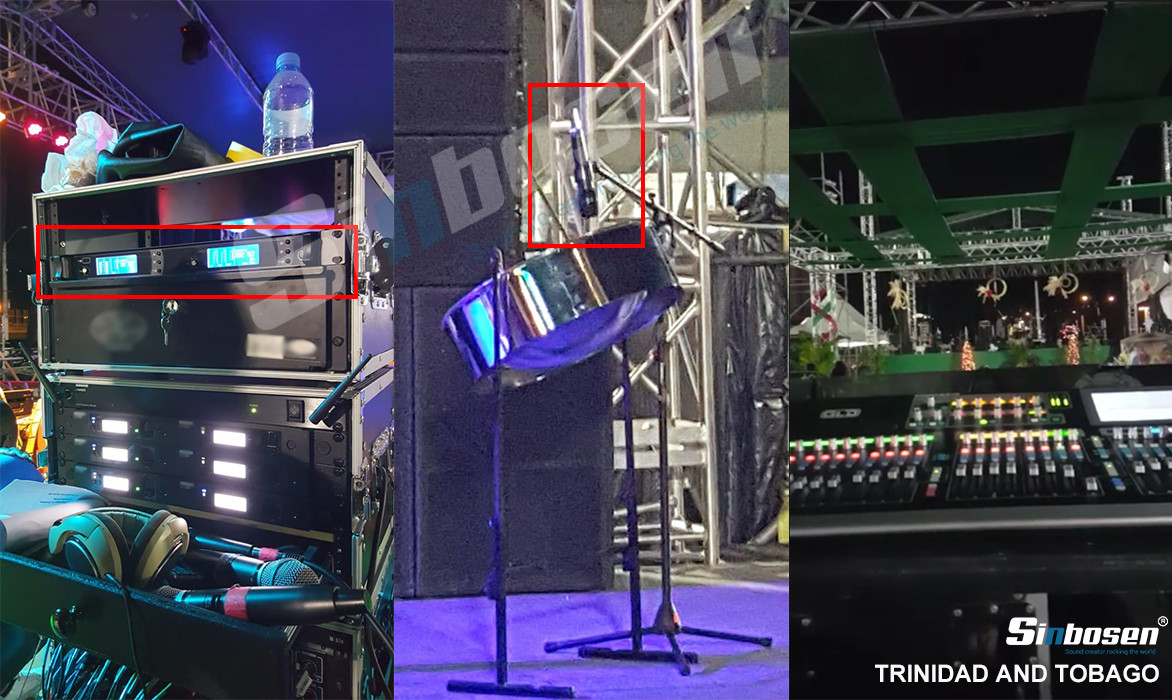 FP10000Q power amplifier and SKM9000 wireless microphone is a combination audio system equipment that Sinbosen combined in early 2019. These two products are very popular products in Sinbosen, and also received many customer inquiries, orders and feedback.
Related feedback can be clicked:
FP10000Q power amplifier:
Sinbosen FP10000Q at a 1000-person summer beach party in Martinique.
SKM9000 wireless microphone:
Appreciation from Colombian customers: excellent microphone SKM9000!
Some customers sometimes want to buy power amplifiers and wireless microphones. Sinbosen generally makes a combination for customers. The great match also saves more expenses. Of course, there are also many customers who buy one of them separately.
Click on the picture below to learn more about FP10000Q FP20000Q power amplifier and SKM9000 wireless mcirophone.