Hot Sale Group Skm9000 Wireless Microphone H-1700 Digital Amplifier Dbx260 Audio Processor for Equipment System
Brand: Sinbosen
Type: H-1700+SKM9000+DBX26
Usage: Hi-Fi, AV, KTV System, Stage, Professional Performance
Amplifier Frequency Response: 20 Hz-34 kHz
Monitor Frequency Range: 615-655/780-820mhz
Warrenty: 3 Years
Description

---

Product Details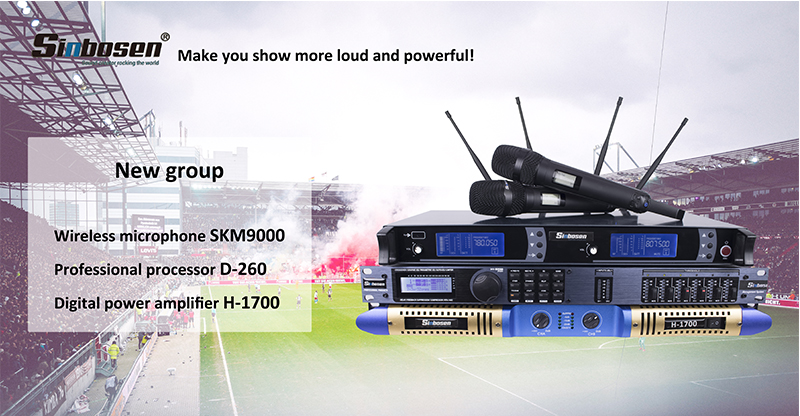 SKM9000 Wireless microphone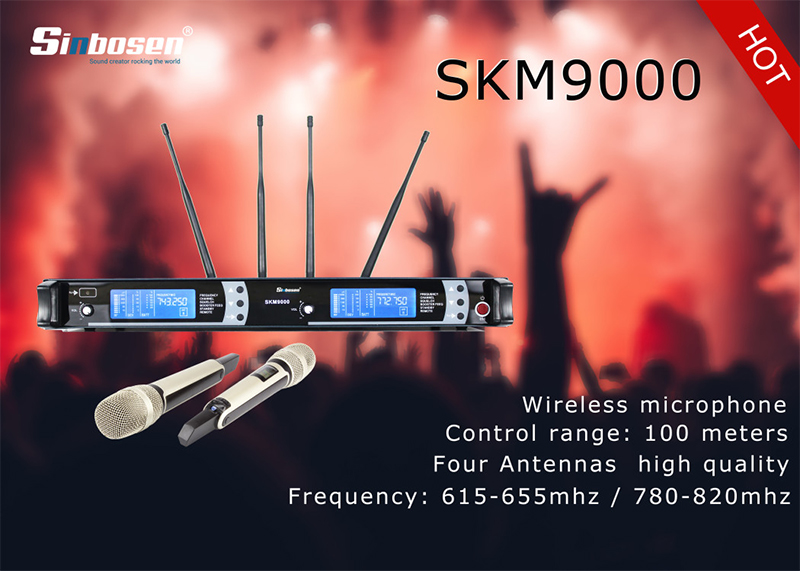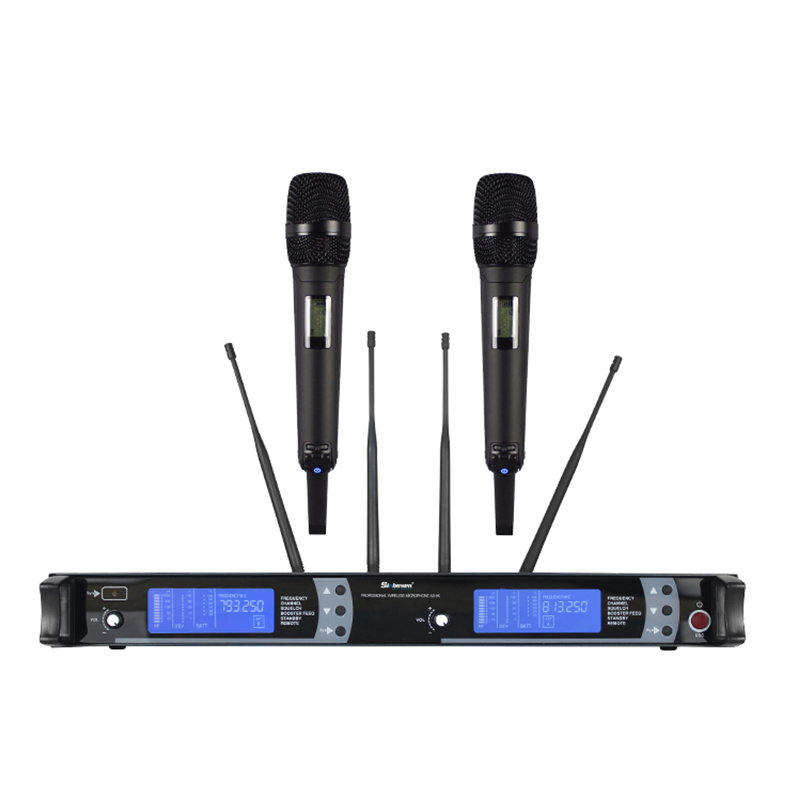 ---
DBX260 Digital audio processor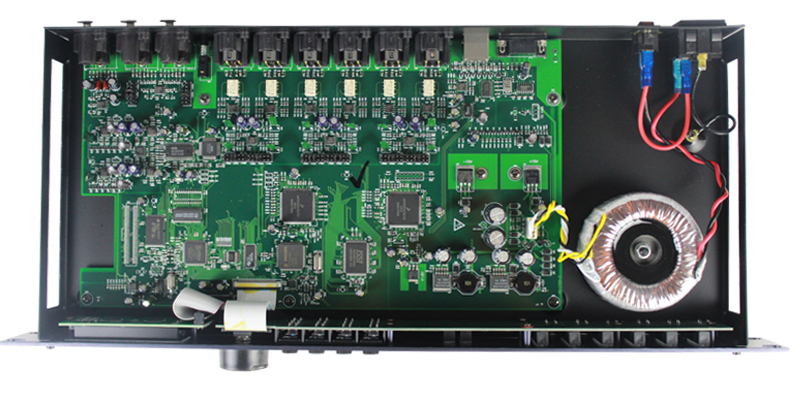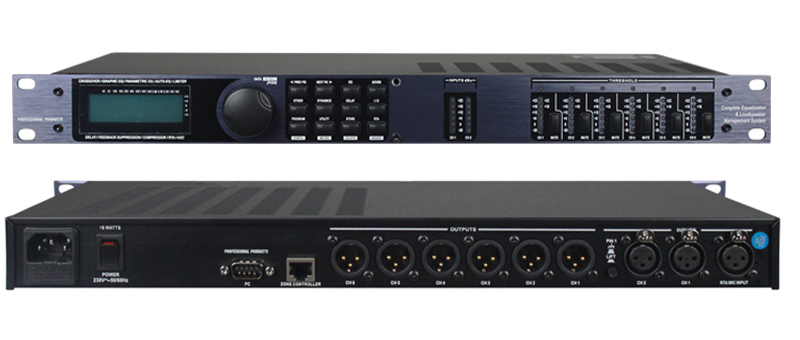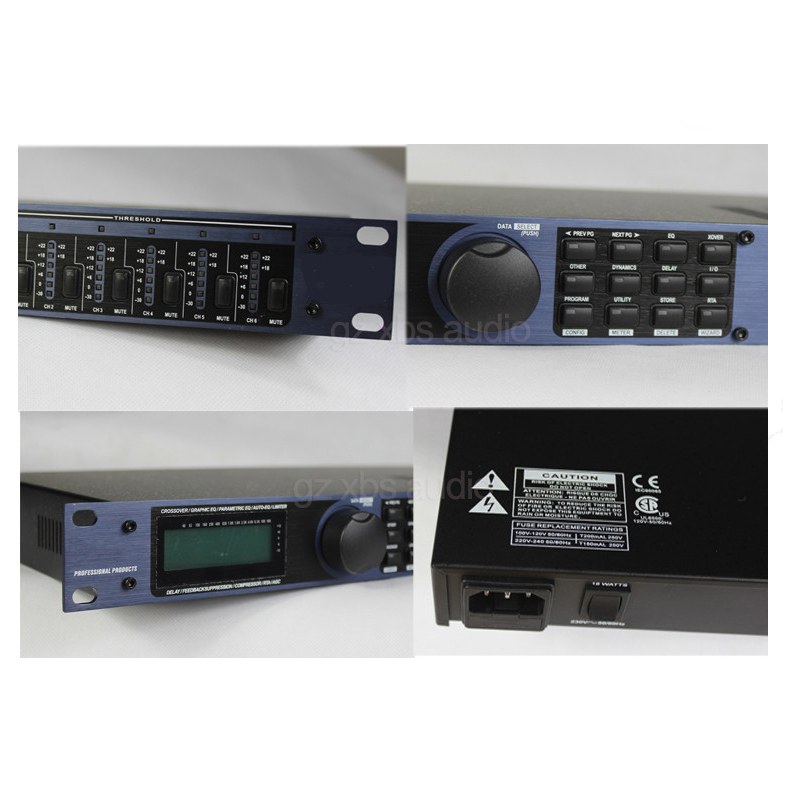 ---
H-1700 Digital power amplifier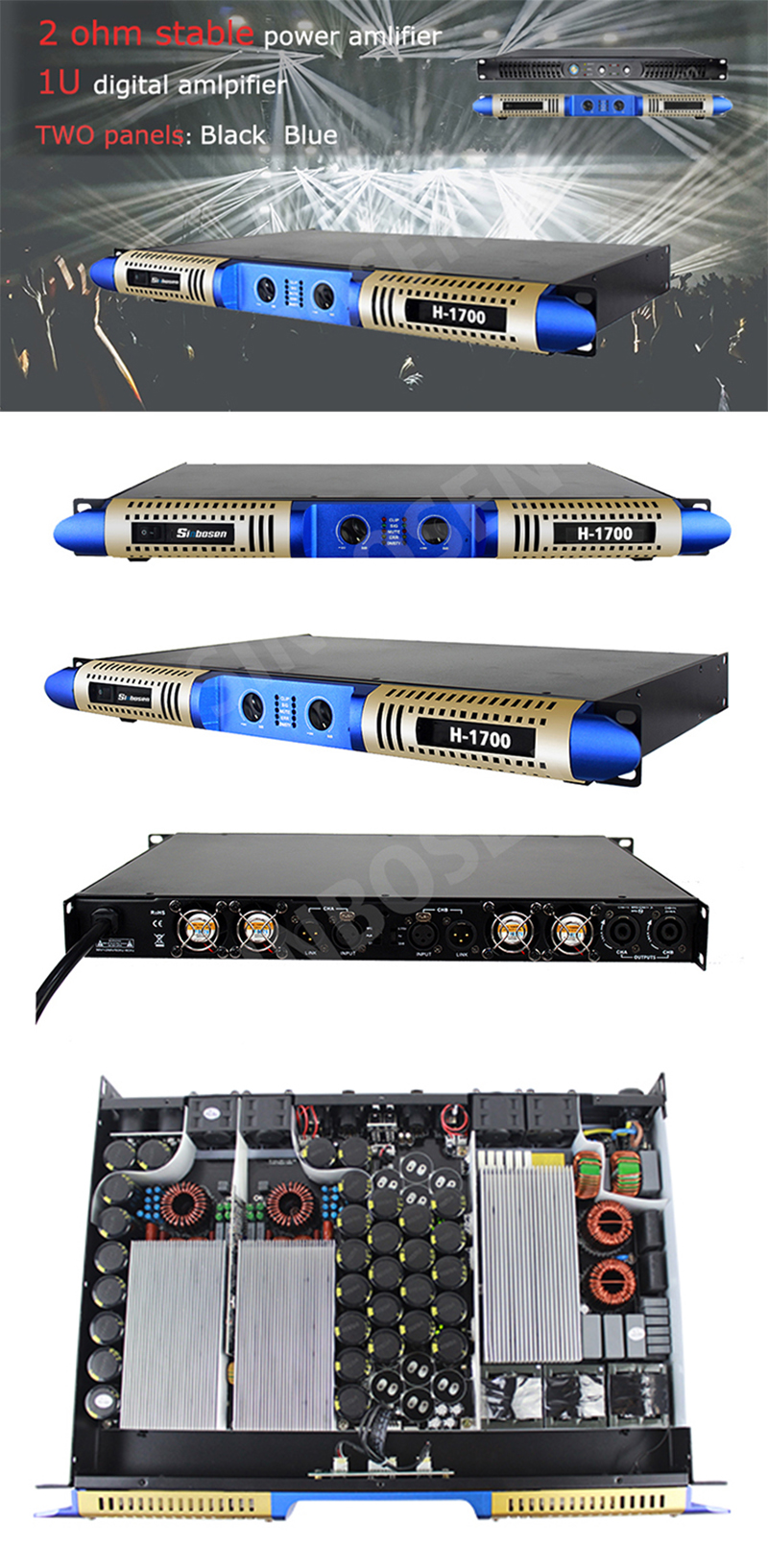 ---
Technical Parameters







SKM9000 Wireless microphone
H-1700 digital amplifier
DBX260 audio processor

615-655MHz

780-820MHz

20 Hz - 34 kHz

20 Hz - 20 kHz
Wireless microphone
SKM9000
Channel
2CH, 150X2
Frequency Range
615-655mhz, 780-820mhz
Receiver sensitivity
-90dBm
Frequency stability
± 10ppm
Audio Frequency Response
40-18000Hz
Harmonic Distortion
≤ 0.5%
Signal to Noise Ratio
≥ 100dB
Power Specifications
100-240V 50-60Hz (switch power adapter)
Audio output (independent and mixed unbalanced output)
10-30mW transmit power
Modulation
Frequency Modulation (FM)
Battery Specifications
two on the 5th battery
3 Matching Options

1.Lavalier microphone
2.Handheld microphone
3.Headset microphone

Feature

1. UHF band, automatic frequency.
2. Phase-locked loop (PLL) frequency synthesizer.
3. Receiver automatically scans and locks the current environment
4. The microphone has two power adjustments.
5. Superheterodyne double conversion design with high receiving sensitivity.
6. Multi-stage high performance surface acoustic wave filter with excellent anti-interference ability.
7. The microphone uses a 5th battery and lasts for 6-8 hours.
8. The ideal environment for operating a radius of 100 meters.
9. The microphone uses a dual boost design, and the battery drop does not affect the transmit power.

Amplifier
H-1700
2Ohms Stable
8Ω Output power:
2x1700W
4Ω Output power:
2x2800W
2Ω Output power:
2x3600W
8Ω Bridge power:
5600W
4Ω Bridge power:
7200W
net weight:
8.35KG
Gross weight:
9.5KG
Input resistance
Balance/unbalance
>20kΩ/>10kΩ
Total harmonic distortion
1KHz sine
<0.035%
Frequency response
20Hz-20kHz
<+/- 0.5dB
Signal to noise ratio
>106dB
Damping coefficient
>600
Conversion rate
>20V/us
Input sensitivity:
32dB, 1V, 0.775V
Minimum load impedance
Stereo
2Ω
Wind direction:
Blowing from the front to the rear, the temperature controls the wind speed
Protective function:
Soft start, VHF, DC, short circuit, overload, clipping / distortion limit, thermal
Packing Size
(H x W x D)
540 x 400 x 120 (mm)
| | |
| --- | --- |
| Model Number (Processor) | DBX 260 |
| Number of Channels: | 2 input 6 output |
| Power Supply: | Switching Power Supply |
| Operating Voltage: | AC 230V/50-60Hz |
| Power Requirements: | 18 Watts |
| Input Connectors: | Female XLR (Line), XLR RTA (Mic) |
| Output Connectors: | Male XLR |
| Output /Input Type: | Electronically balanced, RF filtered |
| Input Impedance: | >40 kΩ |
| Output Impedance: | 120 Ω |
| Dynamic Range (unweighted/weighted): | >110 dB / >107 dB |
| THD+Noise @ 1 kHz: | 0.002% typical |
| Frequency Response: | 20 Hz-20 kHz(±0.5dB) |
| Interchannel Crosstalk: | >110 dB, 120 dB typical |
| Propagation Delay: | 0.6 MSecond |