China's 72nd National Day| Happy birthday, my motherland!
Views : 216
Update time : 2021-09-30 12:02:54
China's 72nd National Day| Happy birthday, my motherland!
Dear Clients,

October 1st is our National Day of the People's Republic of China.First of all,
thank you for your attention and support to Sinbosen.We wish you good health and happiness.
Secondly, we need to inform you that during the National Holiday,all the goods will be delayed until after the holiday.
We apologize for any inconvenience this may cause.If you have a purchase
plan, please let us know as soon as possible.

Thanks for your kind attention!
Regards,
Sinbosen Audio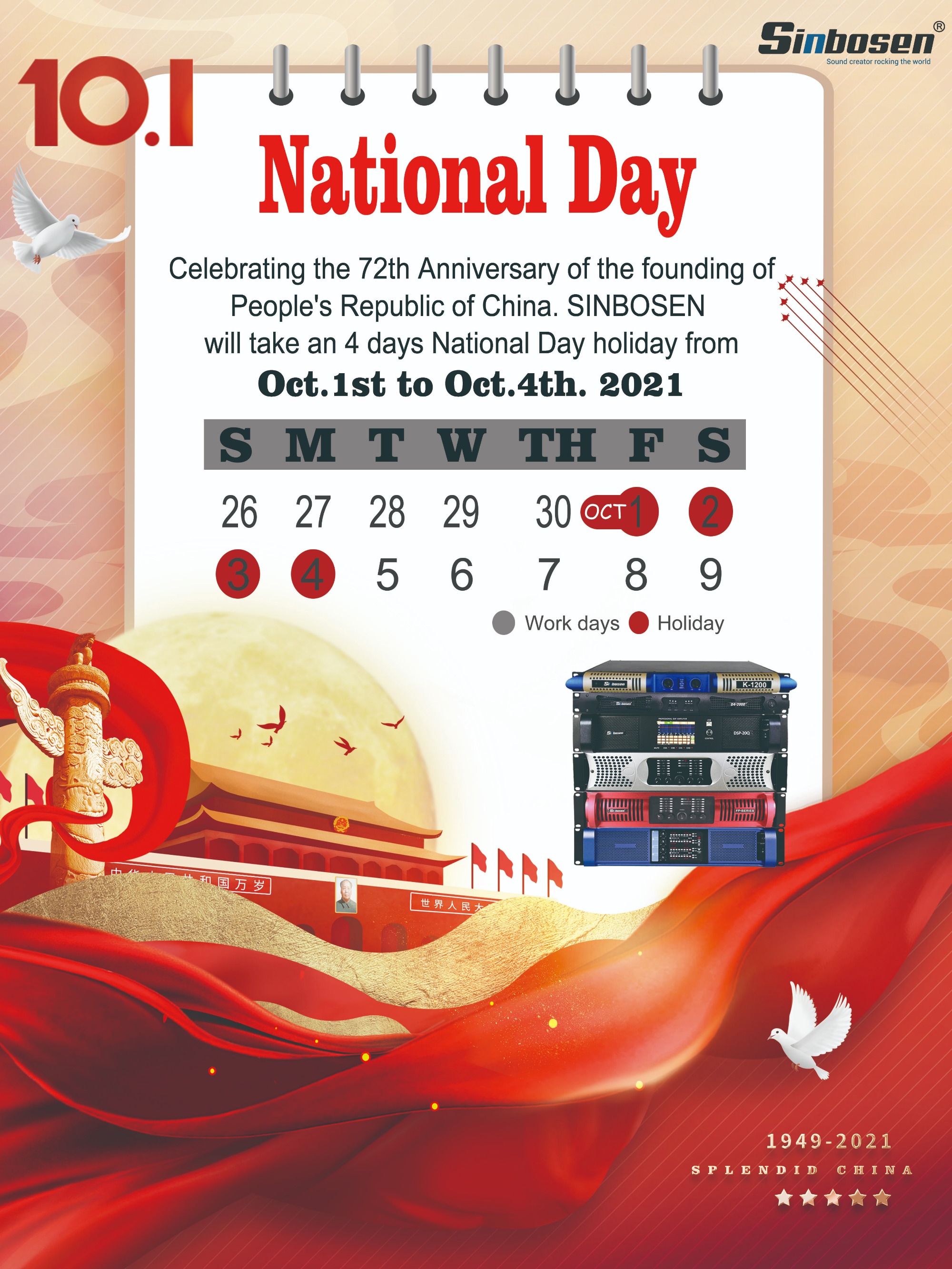 ---

China has 72 years of history since its founding in 1949. On October 1, 1949, a solemn founding ceremony was held at Tiananmen Square in the capital, proclaiming the founding of the People's Republic of China and holding a grand celebration.

This year is China's 72nd birthday. On this special occasion, may our great motherland be prosperous forever; may you be filled with good luck and good health a lifetime!--The best wishes from Sinbosen!

At the end of September, walking in the streets of the county, it has been permeated with a deep festive atmosphere, the five-star red flag fluttering in the wind, everyone's face is permeated with vitality, the National Day breath floating in the song! ! !