Sinbosenaudio FP22000Q K4-1400 power amplifier customer feedback.
Has your city started some activities recently? Recently, some customers of Sinbosenaudio held events. They also shared their feedback on using amplifiers with Sinbosenaudio.
Moreover, Sinbosenaudio has not shared some customer feedback on power amplifiers with you for a long time! So, today, let's share with you some feedback on amplifiers recently received!
The first customer is a customer from Canada. Purchased two Sinbosenaudio FP22000Q power amplifiers successively.
He says: I had both(FP22000Q) and very very please with it they are fantastic really.
The FP22000Q power amplifier is Sinbosenaudio's best-selling power amplifier. Powerful power and durable nature, excellent sound. As a result, it has also won the love of many customers.
FP22000Q Output Power:
8Ω Stereo Power (RMS): 2,500W X 4CH
4Ω Stereo Power (RMS): 4,650W X 4CH
Suitable for 18/21 inch subwoofer.
---
The second customer is a customer from the United States, which is a feedback on the K4-1400 digital amplifier. He said: Love this amp is amazing the size and the power that it has.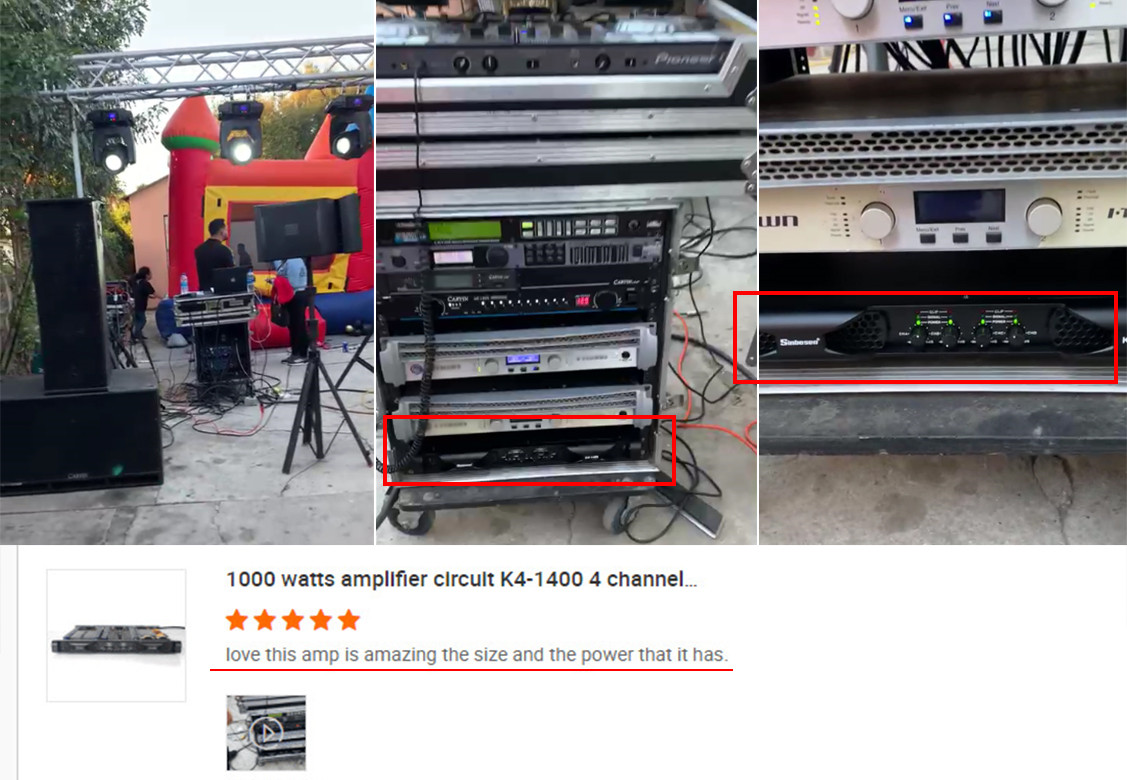 K4-1400 is currently a very popular power amplifier among Sinbosenaudio's new digital power amplifiers. The height of 1U, 4 channels, and excellent sound have also received support from many customers.
K4-1400 Output Power:
8Ω Stereo Power (RMS): 1,400W X 4CH
4Ω Stereo Power (RMS): 2,200W X 4CH
Suitable for 10/12/15 inch speaker.
---
Today I shared with you
Sinbosenaudio FP22000Q power amplifier and K4-1400 digital power amplifier
.
In fact, there are still some feedbacks that have not been sorted out. Let's share it next time. Please continue to follow us. Maybe you want to see feedback from other products. You can also contact us.
Sinbosenaudio's official website:
https://www.sinbosenaudio.com/
Contact Sinbosenaudio:
sales2@sinbosen.com