About the delay of goods in Mexico!
Views : 1334
Update time : 2022-08-31 10:05:18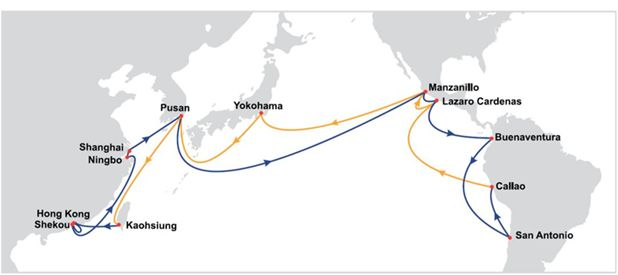 To our dear Mexican friends:

Due to the collapse of the port of Manzanillo, one of Mexico's most important and busiest ports, it does not have the capacity to mobilize and release the more than 3,000 containers that exist in its yard, nor to unload ships that are still waiting to lower their cargo. As a result, logistics and customs systems have collapsed and goods have been stranded. Unfortunately, this shipment of Sinbosen was also involved.
According to Sinbosen's commitment and the speed of customs clearance in the past, this batch of goods should have arrived early. For this reason, we have recently received complaints and questions from customers: "Where is my shipment? When will I get my shipment!"

Facing the anxiety and doubts of customers, Sinbosen felt the same, even more anxious. We are constantly following up on the situation of the goods and the progress of customs. But every time Sinbosen consults with the logistics companies we work with, their estimated warehousing time is delayed again and again! We do not want to live up to the support and trust of our customers, but just like life, many things are not going well. We are very sorry to our customers in Mexico! Sinbosen is willing to coordinate with customers and we also accept refunds if your shipment is urgent. And customers who are affected by this batch of goods, we will give relevant discounts for the next purchase! Thank you again for your support!

The good news is that around August 20, Jose Antonio Contreras, general manager of Contecon (maritime terminal manager), spoke out that the overloading of the port of Manzanillo would be unlocked. And assigning more customs officers is expected to expedite the review of containers at the port of Manzanillo. Now that Sinbosen's goods have been cleared through customs, the arrival time is gradually becoming clear!
Yours sincerely,
Sinbosen Team
Reports on the collapse of the port of Manzanillo
https://www.colimanoticias.com/ante-el-colapso-del-puerto-de-manzanillo-el-puerto-de-lazaro-cardenas-una-opcion-para-descargar-buques-hay-mas-de-3-mil-contenedores-parados/
https://www.colimanoticias.com/cierran-ingreso-al-recinto-portuario-de-manzanillo/
---
Contact Sinbosenaudio if you have any questions:


sales2@sinbosen.com
Whatsapp:https://api.whatsapp.com/send?l=en&phone=8616676738225