Mexican customer support for Sinbosen Audio FP10000Q power amplifier.
Views : 1158
Update time : 2020-03-26 15:52:28
Not long ago, Sinbosen received feedback from a Mexican customer's
FP10000Q
power amplifier. Customers use it to connect martin wlm8 speakers, and the FP10000Q works very well.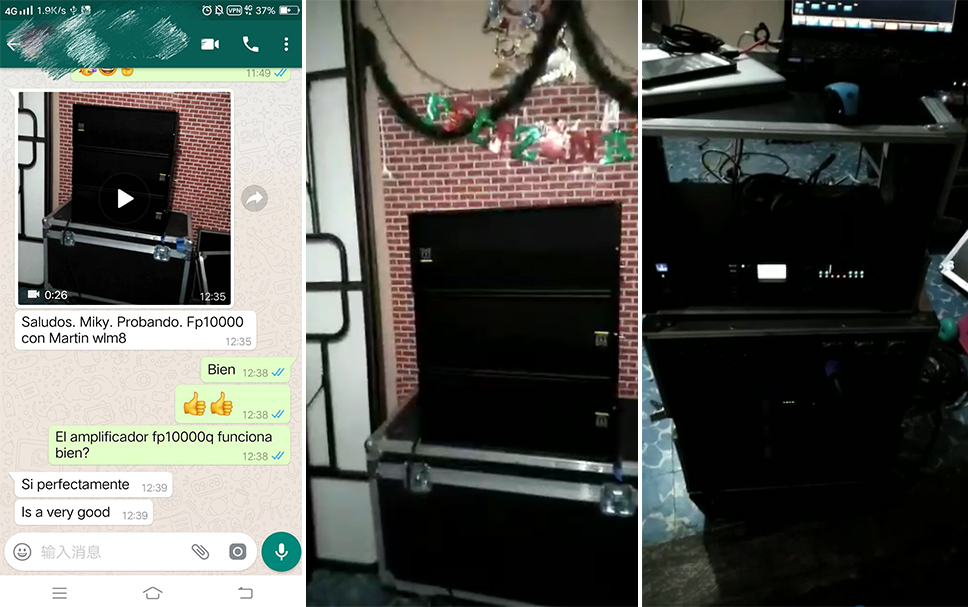 This customer evaluation gave Sinbosen great support.
" muy buen amplificador, de muy buena calidad sus componentes lacalidad de sonido es muy buena y muy potente probado con2 f15-blackline de martin audio y 2 s1 8 martin audio . el vendedor muy30 dls al cambio mx. para que lo consideren . enviado por ups. muybuen servicio.atento y la entrega fue rápido. pague derechos de importación como"
Very good amplifier, very good quality components its sound quality isvery good and very powerful tested with 2 f15-blackline of martin audio and 2 s18 martin audio. the seller very attentive and the delivery was fast. Pay import duties like 30 dls to the change mx. Tobe considered. Sent by ups. Very good service.
This is another customer from Mexico who likes FP10000Q, FP20000Q very much. This is a picture he took before the stage, and he also shared his stage equipment to Sinbosen.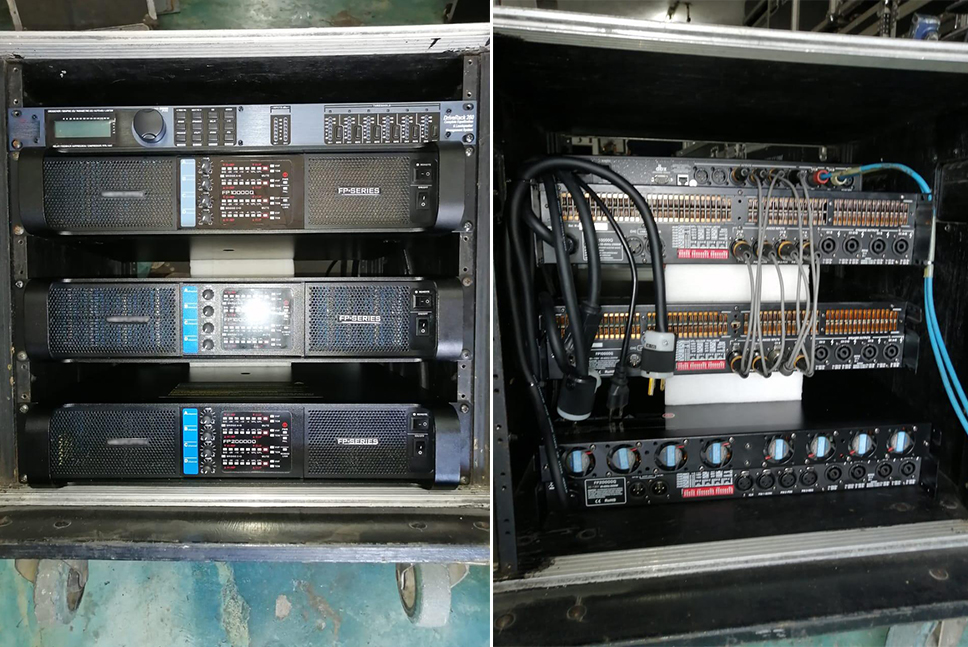 FP10000Q is one of Sinbosen's best selling amplifiers. The most received evaluation is that the sound quality of the FP10000Q is very good. This time Sinbosen still received such comments from customers.

FP10000Q is a 4-channel Class td switching power amplifier. Adopt high-quality imported components, use Original Siemens high-quality capacitor 3300uf 200V, Original ONSEMI transistor, Neutrik XLR * / speakon connectors, etc. 4*2100 Watts into 4Ohms,4*1350 Watts into 8Ohms. Creat SUPER sound quality, good for single15"/dual15" speaker.