How to choose Sinbosen Power amplifier between class D and switch FP Series
Views : 1164
Update time : 2020-12-16 14:50:27
Different professional speakers need to use different amplifier, are you confuse how to choose suitable amplifier for your speakers? For the amplifier, it also have class D and class TD switch amplifier, which more better to run?
Now let's see how to choose the Sinbosen digital amplifier and FP switch power amplifier.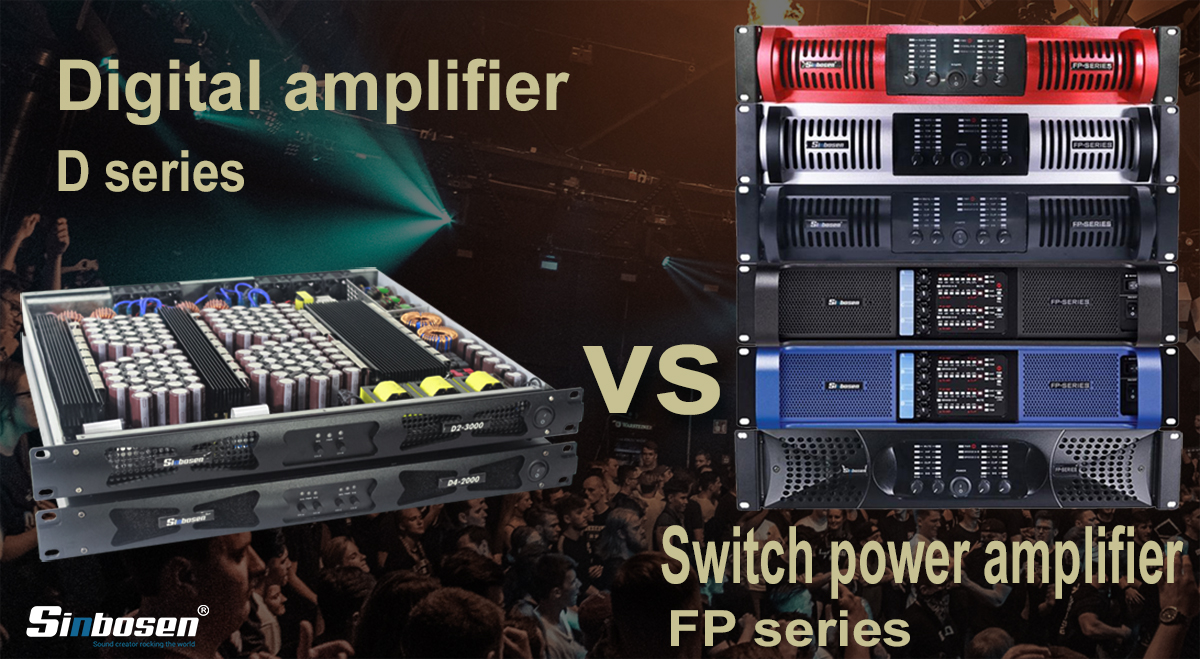 1.What is the type of speaker run with different amplifier?
Class D amplifier it also called digital amplifier, such as Sinbosen D series D4-2000 it suitable 8 inch / 10 inch / 12 inch line array speaker, also suitable for full range speaker; D2-3000 / D2-3500 it suitable for 18 inch subwoofer;
For switch FP amplifier, it also can run with line array and subwoofer, such as FP10000Q can run double 8 inch / 10 inch / 12 inch line array speaker; FP14000 / FP20000Q / FP22000Q can drive double 18 inch subwoofer.
If you like bass sound better and clearly, you can choose switch FP series.

2.Which one is lighter and smaller?
Class D it for 1U size, Sinbosen D series the cross weight just about 14.5KG / PCS, K series just about 6KG, for this it can save your flight case rooms and shipping cost
Switch FP amplifier, it size 2U, FP10000Q / FP14000 weight for 15.5KG / pcs, FP22000Q / FP20000Q weight about 19.5KG / pcs
For this point, you like lighter and smaller size, you can choose digital amplifier.


3.Are they stable at 2 ohms?
For Sinbosen digital D series, they are stable use at 2 ohms.
If you Do not believe, you can
Click on here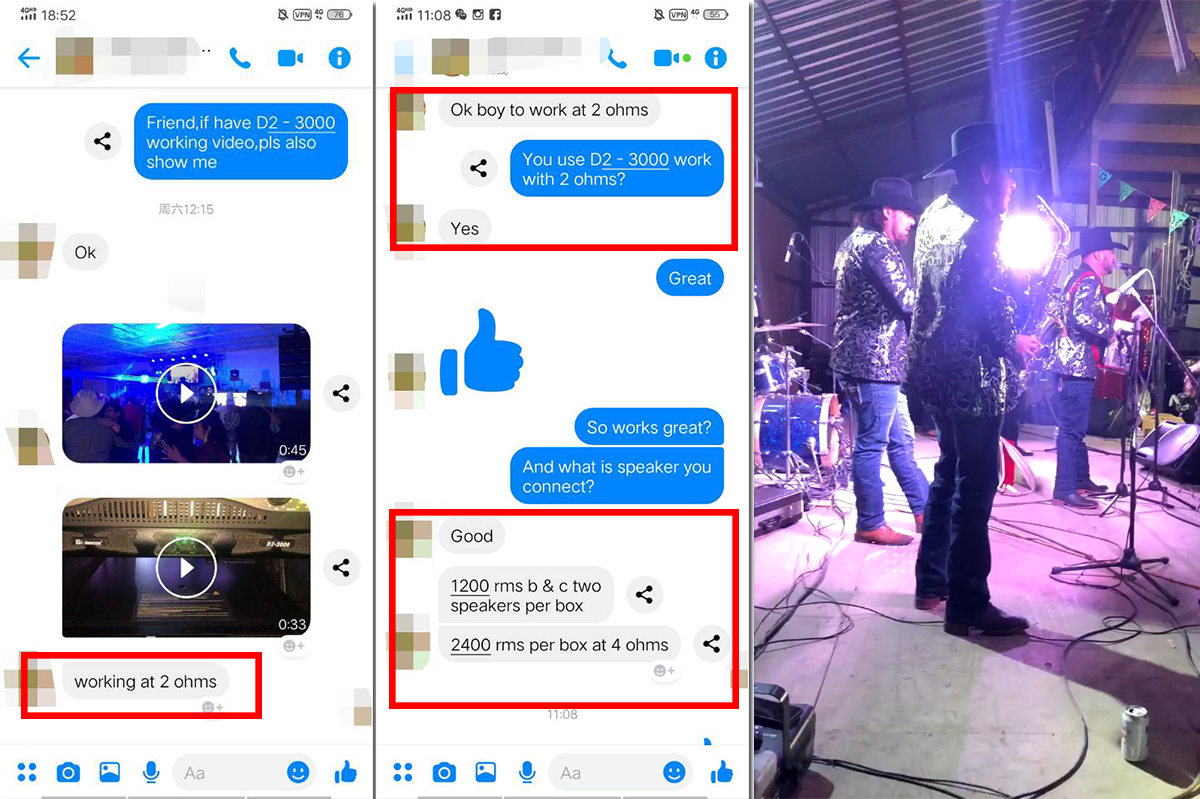 About the FP switch power amplifier, it can run stable at 2.67 ohms, we usually suggest client run at 8 OHMS/4 OHMS, then it can extend the life of the power amplifier.
4.Are they working for 110-240V?
Digital amplifier it for wide voltage, you can use it from 90-240V.
FP switch power amplifier, it run 110V (90-130V) or 220V (200-240V) .When you can, you can tell us which your market, then we can give you suitable voltage.
In any way, if you like your speakers run clearly and better bass sound,you can choose the FP switch power amplifier;
If you like small and lighter amplifier, working at 2 ohms,you can choose the digital amplifier.
Sinbosen not only power amplifier,we also have microphone/Processor/Professional speaker and so on audio equipment.
Follow our website:www.sinbosenaudio.com
If you need other, you can contact me:
WhatsApp:https://api.whatsapp.com/send?phone=8616676738225


sales2@sinbosen.com