How about the market feedback of FP20000Q? Worth buying?
Many customers will be very concerned about the use of the amplifier, product quality, equipment mix. We have received many customer inquiries, for example, how about the use effect of FP20000Q? Worth buying? How long the amplifier can be used? What type of subwoofer I can match? How is the power of the amplifier, etc.
We received feedback from our customers at the same time we received these inquiries. I think the best answer is the response from the customer.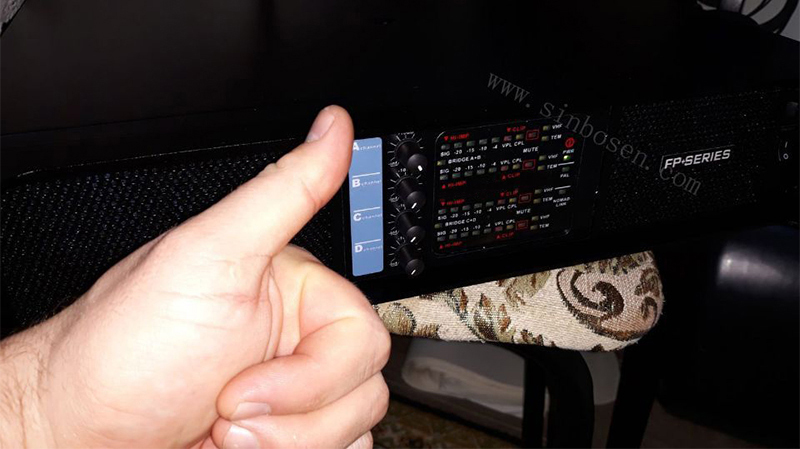 ---

Recently, a customer who has not contacted us for a long time suddenly sent us a message and we were very surprised. What is even more pleasant is that this customer's feedback on our products. He said that he bought a FP20000Q three years ago. In this period of time, He has held many events, almost every event uses FP20000Q. FP20000Q is very effective and it is still working very well until now.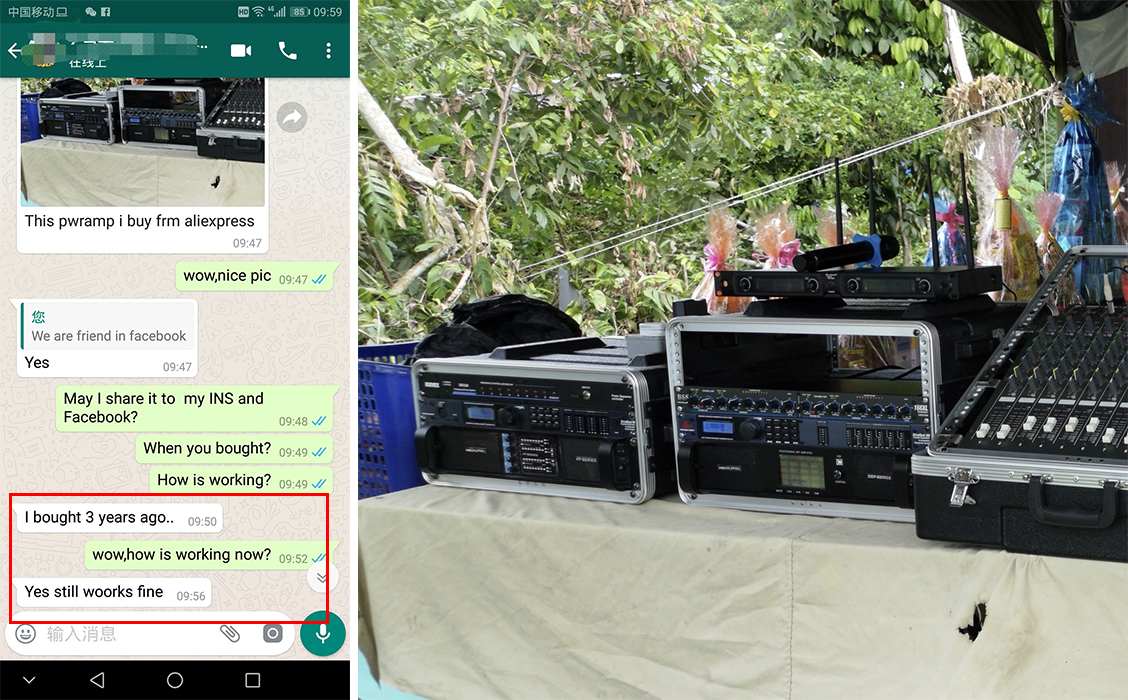 ---
A customer from Ecuador, In a simple chat with him, we can feel that he is satisfied with
FP20000Q
. He shared with us the scene of his event. It looks like a great event.
His collocation idea is: 1 psc FP20000Q power amplifier with 4pcs 18-inch speaker. FP20000Q is suitable for dual 18-inch subwoofer.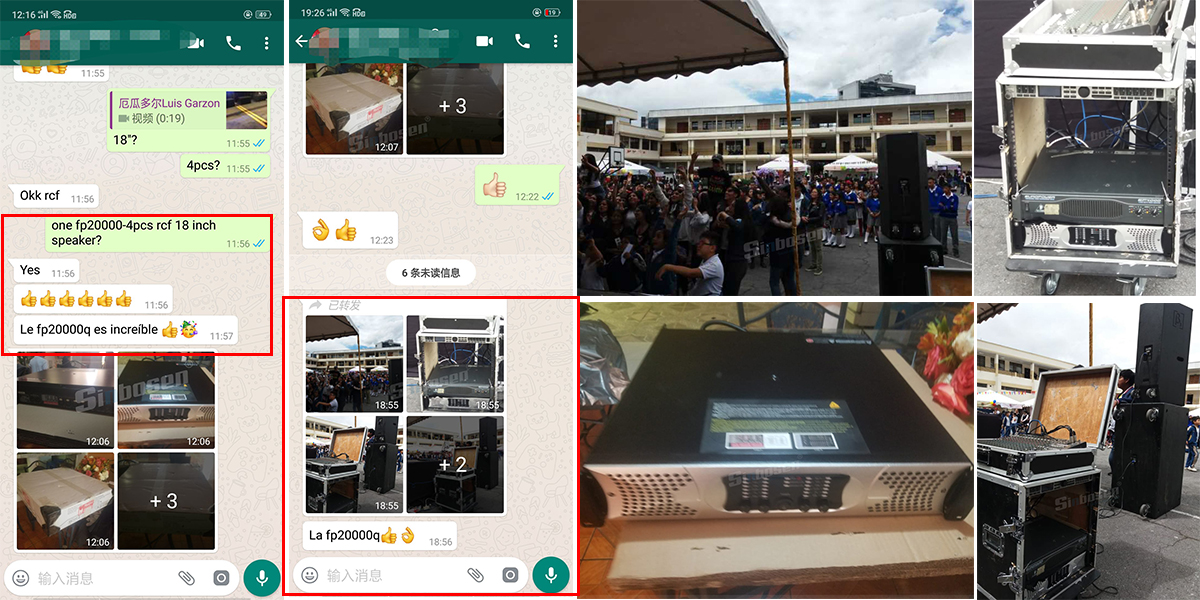 The customer's affirmation of our products has given us a lot of confidence.
When a customer asks us "How about the use effect of FP20000Q? Worth buying?" We can say without hesitation: "Yes!"
---
Why are customers so satisfied with our products? This is also for a reason. Because only we have good quality, customers can give us a good evaluation.

1.Capacitor Upgrade
The old one is 3300UF 200V and now the new is 3600UF 200V.
Totally add more 300UF capacity.
The amplifier power supply board is better than before, it will make your subwoofer bass sound quality more loud and powerful.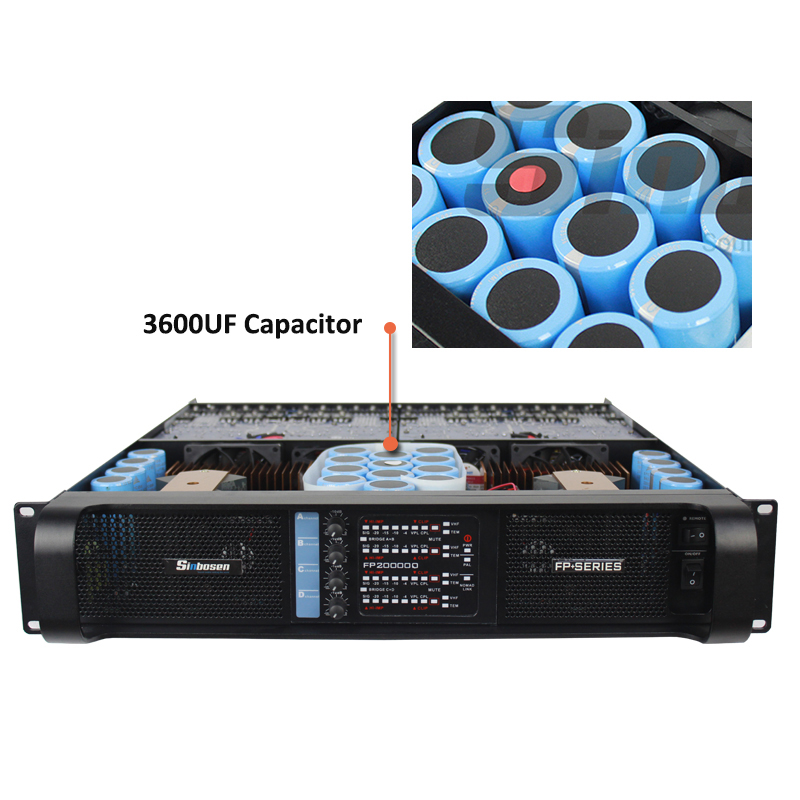 2.New heat sink

We upgrade cooling system, added 8 fans on the rear panel. Enhance the heat dissipation capability of the amplifier.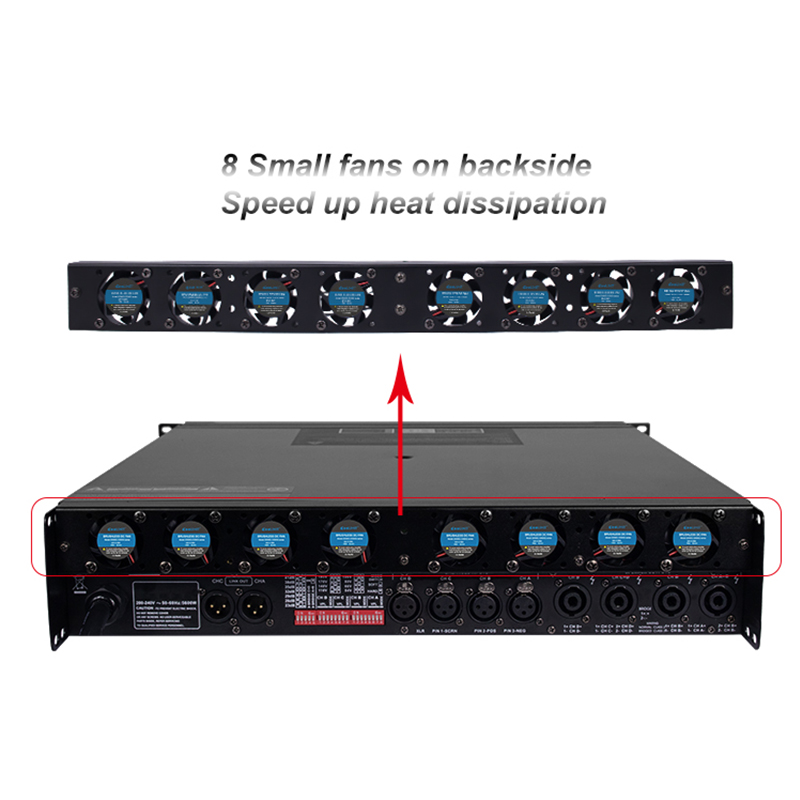 3. Feature
Neutrik XLR*/speakon connectors.
Upgrade high-quality capacitor 3300uf 200V to 3600uf 200V
Use Original ONSEMI transistor.
Creat SUPER sound quality,good for dual 18 inch subwoofer.
High quality fans from TaiWan.
Extended heatsink board to 94 mm.
Separately controllable on Gain.
Scalable Voltage Peak Limiter (VPL).
Bridge-mode operation for Touring Applications.
Comprehensive protection scheme.
4. Parameter
| | |
| --- | --- |
| | FP20000Q |
| 8 ohm Stereo Power (RMS) | 2200WX4CH |
| 4 ohm Stereo Power (RMS) | 4000WX4CH |
| 8 ohm Bridged Power (RMS) | 8000W |
| 4 ohm Bridged Power (RMS) | 9000W |
| Frequency Response(+o/-0.3dB,1W/8Ω): | 20 Hz - 34 kHz |
| THD 20 Hz - 20 kHz for 1W: | <0.1% |
| Signal-to-Noise Ratio: | >112 dBA |
| Channel separation (Crosstalk) at 1 kHz : | >70 dB |
| Input Connectors (per channel): | 3 pin XLR, electronically balanced |
| Output Connectors (per channel): | Binding Posts 2-pole |
| Class: | TD |
| TourClass Protection: | ACL, IGM, AutoRamp, short circuit, DC voltage, turn on/off transient, current inrush, sub/ultrasonic input |
| Operating voltage, 220V / 110V nominal: | 180-240 V / 90-130 V selectable |
| Voltage Gain(dB): | 23, 26, 29, 32, 35, 38, 41, 44 dB selectable |
| Input impedance: | 20 kOhm |
| Level adjustment (per ch.): | Front panel potentiometer, 31 positions detented from -inf to 0 dB |
---
In fact, a power amplifier that can be used for a long time and has a good effect is not only inseparable from the quality of the product, but also our protection.
Click "
How to protect the FP power amplifier?
" to learn more about the protection of the amplifier.