How about the heat dissipation of FP22000Q FP20000Q power amplifier?
Sinbosen has completely upgraded the cooling system of four power amplifiers: FP20000Q, FP22000Q, DSP20000Q, and DSP22000Q.

First: extend the heat sink to 94mm.


Second: added 8 fans on the rear panel. Enhance the heat dissipation capability of the amplifier.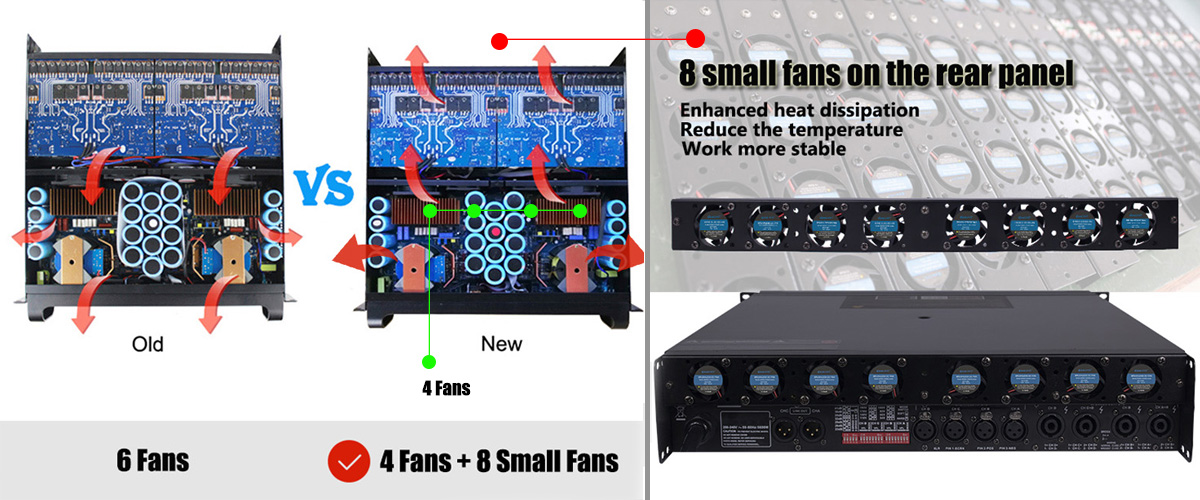 ---
The following video is our comparison test of the working temperature of the new upgraded version FP22000Q and the old version FP22000Q power amplifier.
Test Conditions:
We tested with resistance for 8 hours at 4 ohms.
Test Results:
New FP22000Q: Max Airspeed 3.4m/s; Max temperature 50-58℃
Old FP22000Q: Max Airspeed 1.2-1.6m/s; Max temperature 65-70℃

The test results are very obvious. The temperature of the newly upgraded FP22000Q power amplifier in the cooling system is kept at 50-58 ℃, which is 15-20 ℃ lower than that of the old power amplifier. Heat dissipation is a very important part of the power amplifier. Quick heat dissipation, reduce the temperature of the machine, and make the machine work better and more stable.

Related Products