The new mini K2-450 and the previous K2-450
Views : 70
Update time : 2021-10-11 18:04:39
K2-450 VS MINI K2-450
Those of you who follow Sinbosen may know that we have a digital amplifier, the K2-450 Now that it's upgraded, here's a comparison of the two k2-450 models.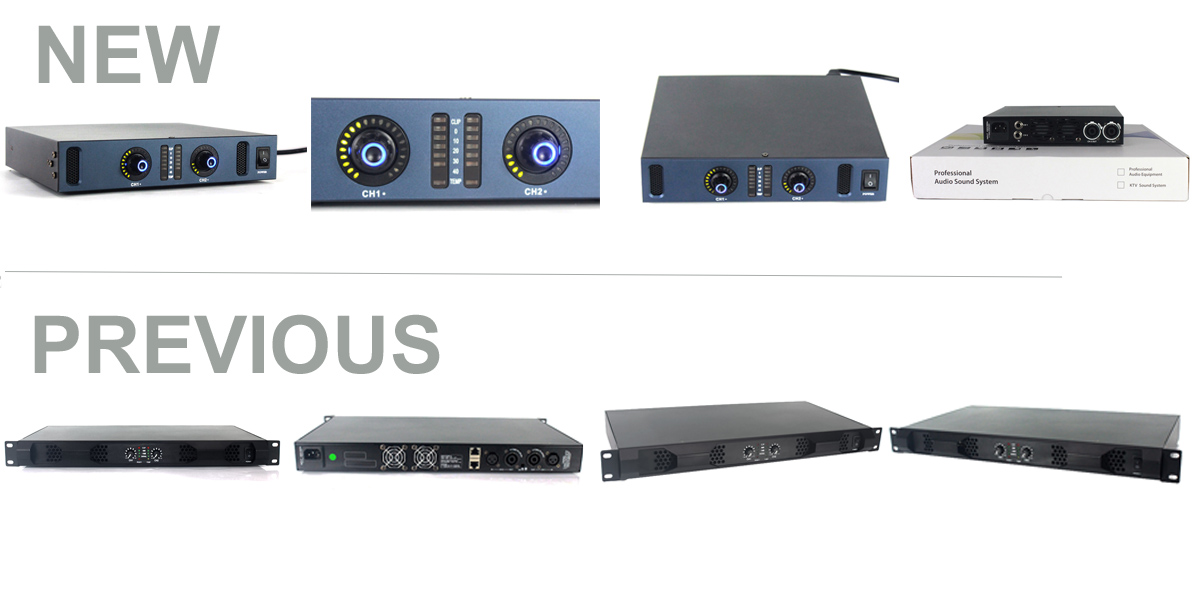 ---

Why did we upgrade the K2-450?
As a digital amplifier with high cost performance, the 1U size of k2-450 is mini and portable, and it has been loved by many customers, basically meeting their needs for home or small performances.

Due to the popularity of many customers, we decided to make full use of the advantages of the K2-450 and reduced its size without changing the parameters. In addition, a signal lamp was added to the outer ring of each channel button to make the volume adjustment more visible. Different with the black before, the color appearance that uses dark blue, match with relaxed household atmosphere photograph immediately, also had fresh fashionable feeling more.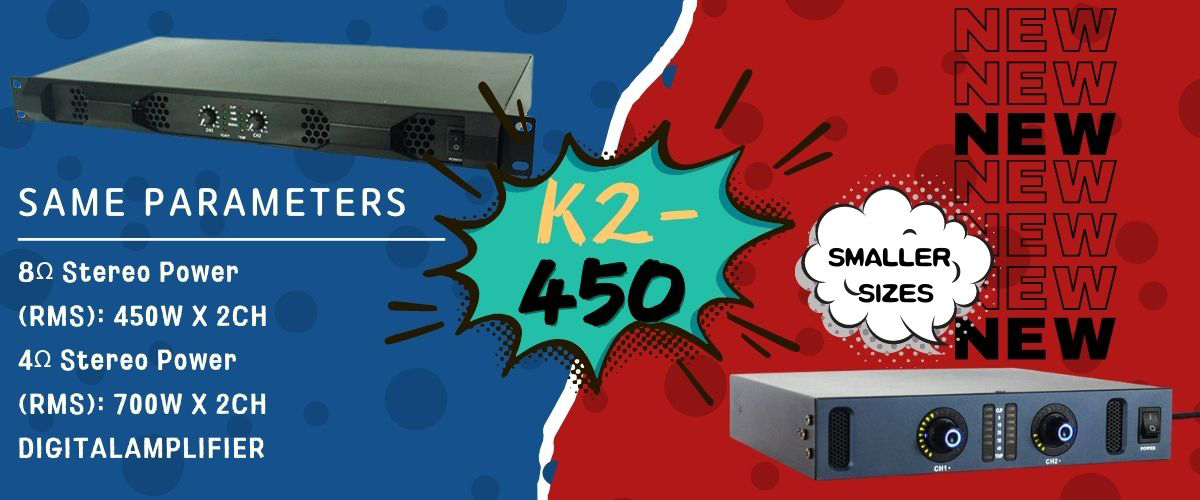 ---
In addition, Sinbosen is constantly impr
oving a
nd upgrading our products. As before upgrading of FP series capacitance, an extension of the hot plate and the increase of the fan, etc. Sinbosen is keen on studying sound system p
roducts.
As a Chinese saying goes, "Take the essence and discard the
dregs", reform and innovation
is our tenet all
the time. Sinbosen is advancing with The Times and eager to absorb customers' opinions. If you have any suggestions and needs, please feel free to contact us. Thanks for your support!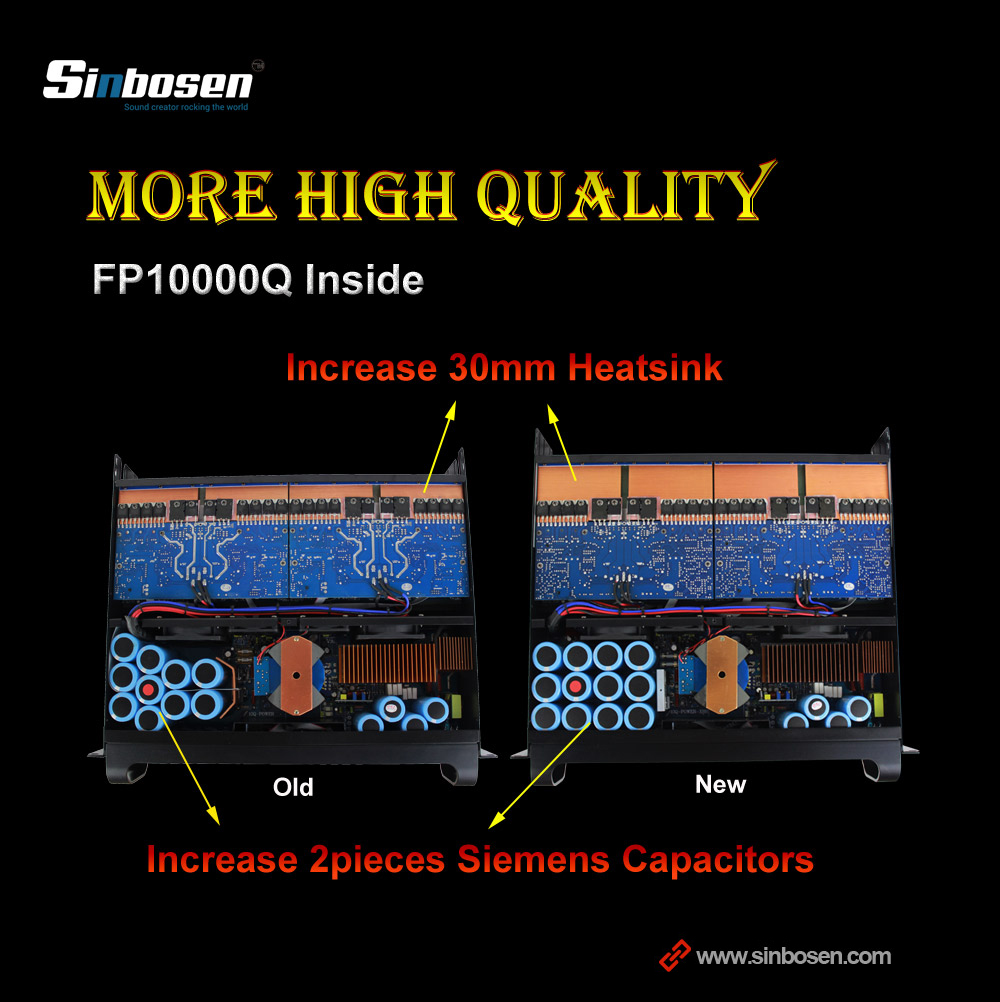 ---
Contact us:
Whatsapp:
https://api.whatsapp.com/send?phone=8616676738225

E-mail:sales2@sinbosen.com
Related product Previous k2-450:
https://www.sinbosenaudio.com/k2-450-2-channel-450w-karaoke-mini-amplifier-power-amplifier-professional-home-theater-amplifier-p00237p1.html
Related product New k2-450:
https://www.sinbosenaudio.com/mini-k2-450-2-channels-450w-karaoke-mini-amplifier-power-amplifier-professional-home-theater-amplifier-p00267p1.html