What is the difference between professional power amplifier K4-1700 and FP10000Q?
Views : 463
Update time : 2023-02-20 19:14:02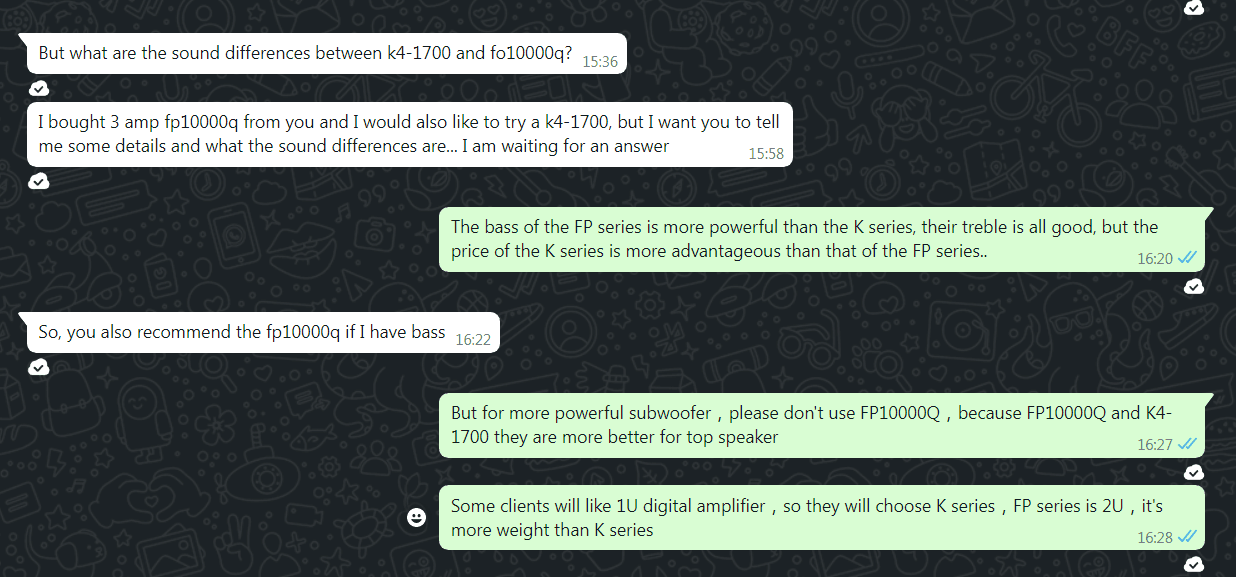 The customer from Romania in the picture above asked about the difference between K4-1700 and FP10000Q? In fact, many customers have asked this question before. Customers who bought FP10000Q said they want to try K4-1700, and those who bought K4-1700 also want to try another one. They mainly differ in type, sound performance and price.
1. What is the difference between FP10000Q and K4-1700?
K4-1700 is Sinbosen's 1u digital power amplifier, 4 channel RMS 1700W/2800W
Advantage:
①High-efficiency digital products, the sound effect is meticulous and pure
②Small size, light weight, lower cost and higher power, K4-1700 is about 10kg.

FP10000Q is a 2u class td power amplifier with 4 channel RMS 1350W/2100W.
Class TD combines the high efficiency of a digital Class D with the sonic purity of classic Class B designs.Class TD is bridgeable, highly reliable, and maintains a flat response with complex loads as low as 2 ohms nominal.
The treble is crisp and penetrating. The mids are clear, warm and natural, while the lows pack a powerful punch!

2.Some feedback on K4-1700 digital power amplifier and FP10000Q class power amplifier.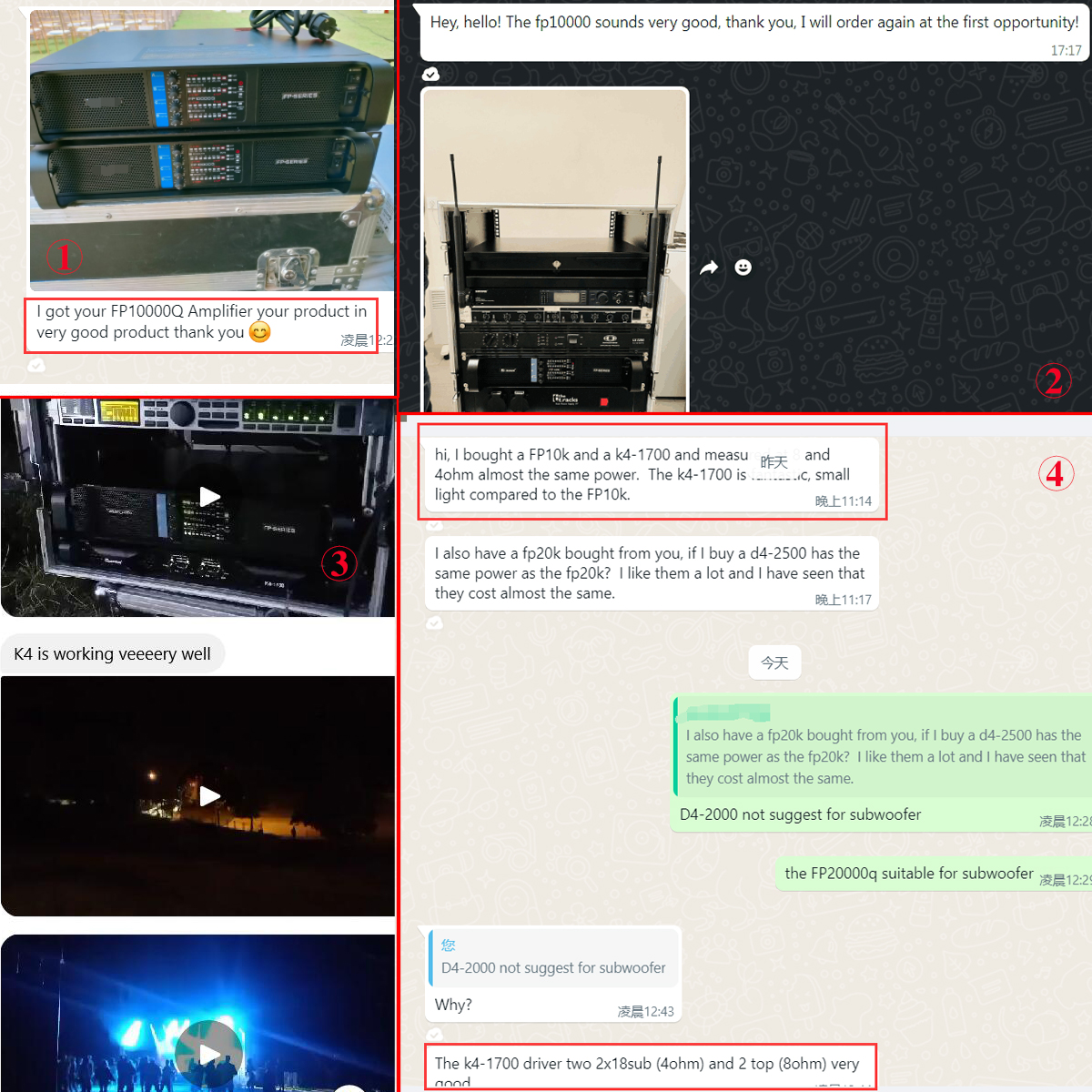 3.How to choose between FP10000Q and K4-1700?
The medium and high frequency performance of the two power amplifiers, including clarity, are very good, and the bass of Fp10000q is even better. If you want a more pronounced bass effect, you can choose FP10000Q. Compared with the FP series, the price of the K series is more advantageous. If the cost performance is considered, the K4-1700 is a very good choice! It has a light body, but great power!
---
Contact Us:

sales2@sinbosen.com
Whatsapp:
https://api.whatsapp.com/send?l=en&phnoe=8616676738225
Website:
https://www.sinbosenaudio.com/