Cool DSP power amplifier in the United States, South Korea and Switzerland!
Views : 1083
Update time : 2020-03-12 15:34:08
A cool dance party is going on. Customers from the United States shared their dance scene to Sinbosen Audio. Beautiful and loud sound, smooth and dynamic dance. It was such a passionate dance night that I wanted to join in.
Yes, very ok audio equipment! Such a passionate and cool party, FP22000Q DSP20000Q DSP6000Q power amplifier played a lot of roles.
---
This is a customer from South Korea who bought DSP10000Q for a sports gameopening ceremony.
He was very satisfied with the test results of DSP10000Q. He was very satisfied with the test results of DSP10000Q .I think this is a Korean customer who is very good at Chinese, haha.
He used Chinese "非常满意" (very satisfied) to express his like.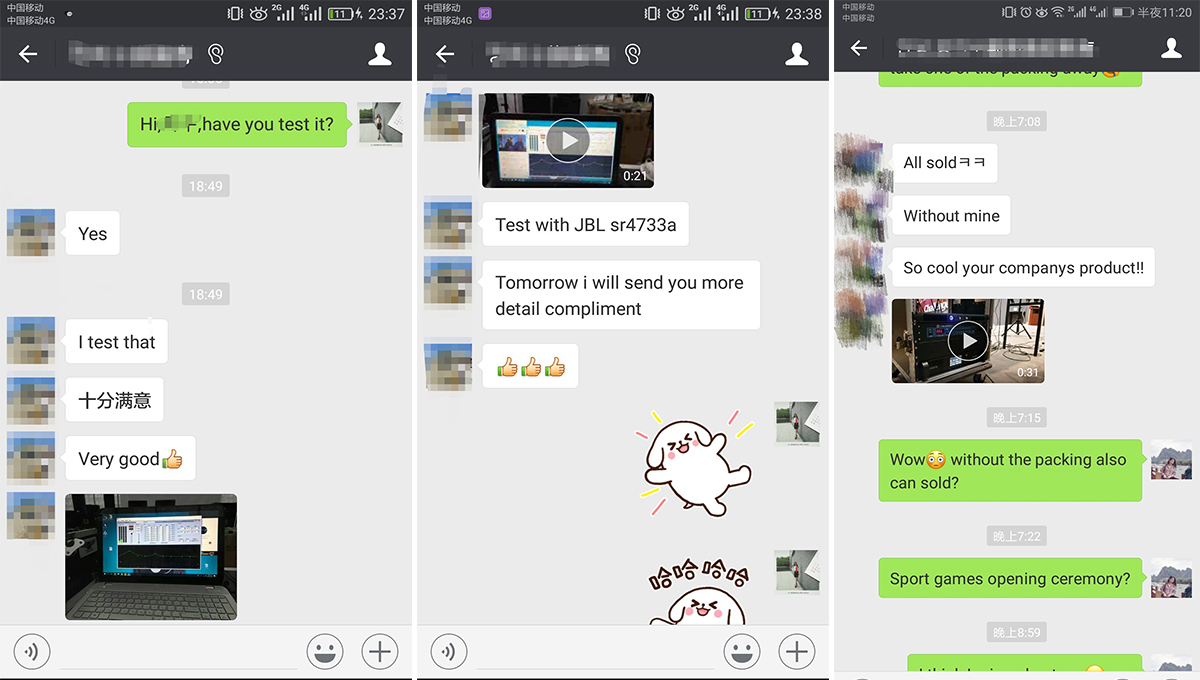 ---
A customer from Switzerland also shared with us the field work effect of DSP22000Q not long ago. He was very surprised by the working effect of DSP22000Q. The sound sounded so clear and very energetic.
---
Customer feedback is the greatest recognition of product effectiveness. It is also the most direct response to the effect of the product. The feedback from the American and Korean customers on the Sinbosen Audio DSP power amplifier makes us very happy, and we are very honored to bring good product results to our customers.
---
Products Recommended
---
---
Related news
---