The popularity of the two-channel power amplifier has grown! Why is dual channel popular?
Views : 600
Update time : 2022-04-30 11:26:00
Recently, the FP14000 two-channel power amplifier has been loved by many customers in Europe.

FP14000: 2400W X2 at 8 ohms; 4400W X2 at 4 ohms.
Create SUPER sound quality. It's Good for 2 units 18/21 inch subwoofer.

(The FP14000 is already packaged and ready to ship!)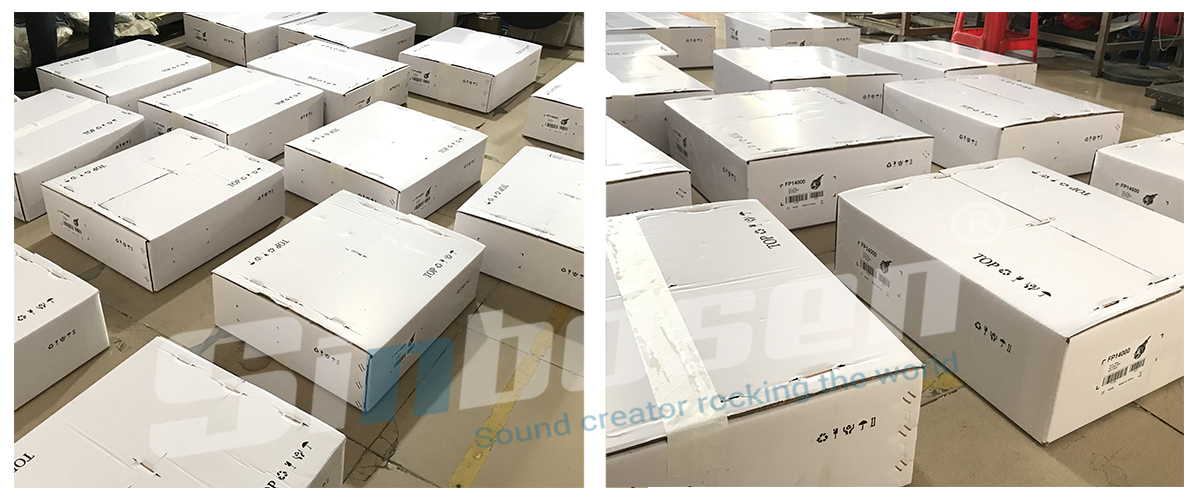 In addition, the 2-channel power amplifiers of the FP series, FP7000, FP9000, are less popular than other hot-selling FP models, and people have also consulted to buy!
FP7000: 1450W X2 at 8 ohms; 2800W X2 at 4 ohms.
FP9000: 1600W X2 at 8 ohms; 3000W X2 at 4 ohms.

Therefore, while considering the power amplifier, in addition to the 4-channel power amplifier, dual-channel is also an option.
1. Two channels are more favorable than four channels under the same wattage.
2.2 channels can also create stereo, and there is no difference in function with 4 channels.
3. Sinbosen's FP14000 is tax-free for customers in Mexico, the United States and Europe, which is more favorable and convenient.
4. There are many models of dual-channel amplifiers to choose from. For some 4-channel amplifiers, Sinbosen can also be made into two-channel!

In addition to the FP7000, FP9000, FP14000 of the FP series; digital power amplifiers K2-450, K-1200, D2-3500 are also hot-selling models of 2-channel power amplifiers, they are small and portable, but they do not lose professional sound!
Related Product:
---
Contact Us:

sales2@sinbosen.com
Whatsapp:
https://api.whatsapp.com/send?l=en&phone=8616676738225