2-way 15" passive A15 wide Flexible layout line array speaker
Type : Passive
Max SPL:141 dB
Bandwidth : 42 Hz- 20 KHz
Transducers LF : 1 x 15" ; HF : 1 x 3"
Weight : 33 kg / 73 lb
Directivity : H: 70° / 90° / 110° ; V: 30°
Description
A15 wide Specification
Usable bandwidth (-10 dB)
42 Hz – 20 kHz
Maximum SPL
141 dB
Nominal directivity (-6 dB)
Enclosure: 30°
L-Fins: 110° / 70° symmetric , 90° asymmetric
Transducers
LF: 1 × 15″ cone drivers
HF: 1 × 3″ diaphragm compression drivers
Acoustical load
LF: bass-reflex
HF: Waveguide
Nominal impedance
8 Ω
Connectors
IN :1 × 4-point speakON
LINK :1 × 4-point speakON
Rigging and handling
Flush-fitting two-point rigging system
1 handle
8 corner stops
2 ground runners
Cabinet
FIrst grade Russian birch plywood
Front
Coated steel grill
Acoustically neutral 3D fabric
Rigging components
High grade steel with anti-corrosion coating
Weight
33 kg / 73 lb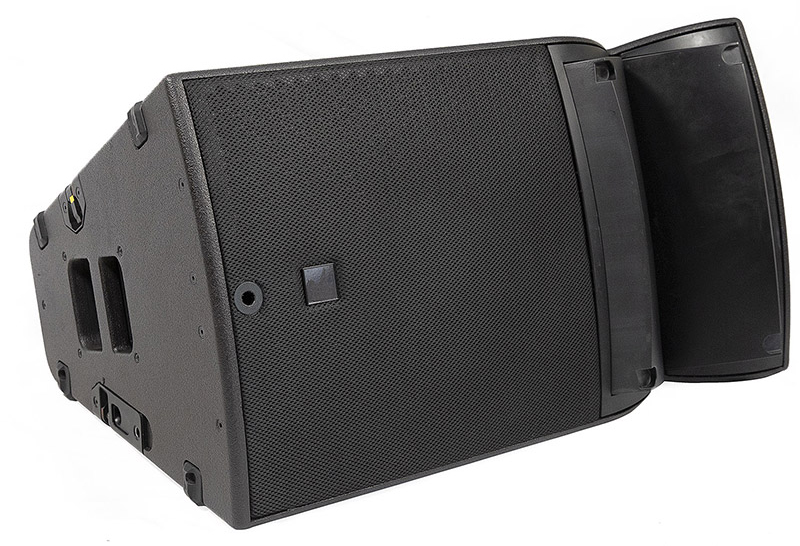 ●Flexible layout, strong ease of use.
●Vertical coverage angle of 30°, which brings wide coverage to a compact line array without compromising vision.
●The user can adjust the directivity to cover a specific geometry of the audience area and ensure excellent frequency response stability.
●The A15 Wide and A15 Focus can be hung together or stacked together to form a vertical line array.
●The A15 Wide provides wide horizontal coverage when mounted radially, which is ideal for infill and side-fill use on large stages.
●A single A15 Wide can also be used as a point source pole mount with adjustable directivity, or for applications such as delayed fill.
●The A15 Wide delivers large concert-level low frequency response.