By sinbosen amplifier manufacturer |
30
April 2021 |
0
Comments
What is the effect of Sinbosenaudio power amplifier FP22000Q?
Feedback from customers on Sinbosen FP22000Q power amplifier!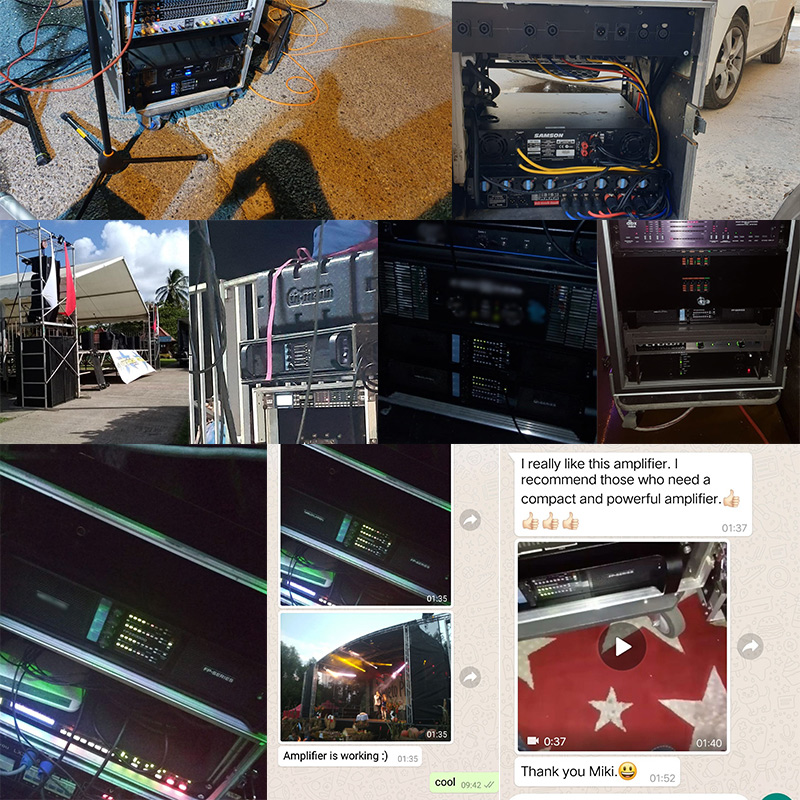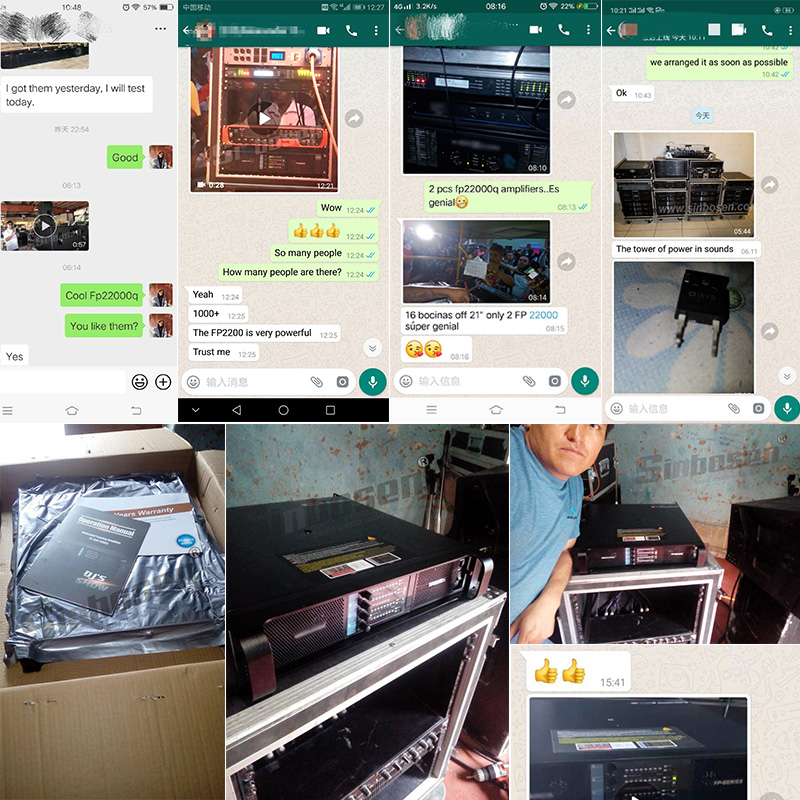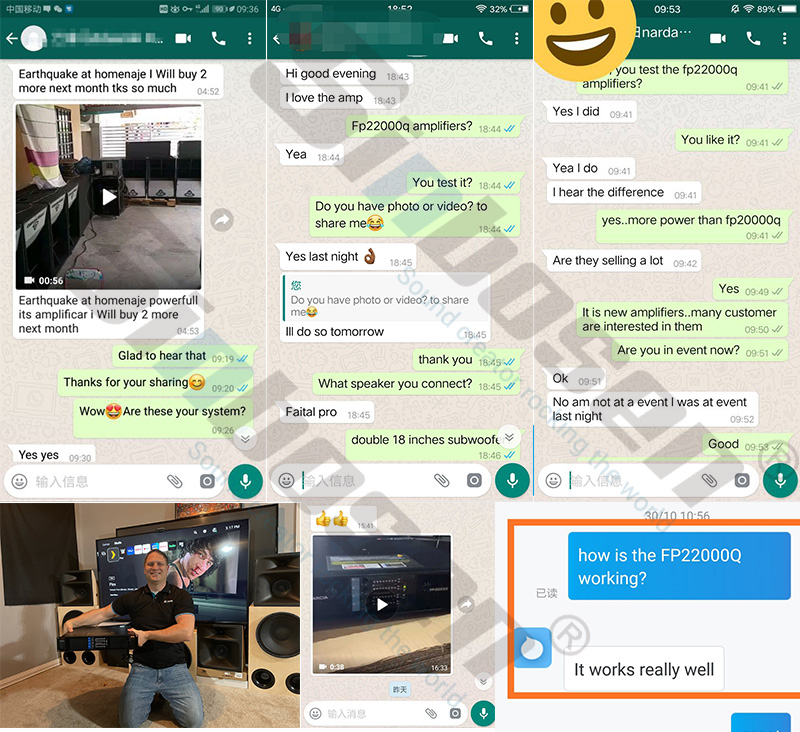 FP22000Q power amplifier feature:
Model: FP22000Q
Channel: 4 channel power amplifier
Output Power:
8Ω Stereo Power (RMS): 2,500W X 4CH
4Ω Stereo Power (RMS): 4,650W X 4CH
Class: TD power amplifier.

►Create SUPER sound quality, good for dual 18"/21" subwoofer
►Separately controllable on Gain
►Scalable Voltage Peak Limiter (VPL)
►The bridge-mode operation for Touring Applications
►Comprehensive protection scheme
►Use Original ONSEMI power output transistor
►Neutrik XLR*/Speakon connectors
►New heat sink
Upgrade cooling system, added 8 fans on the rear panel.
Enhance the heat dissipation capability of the amplifier.
►Upgrade high-quality capacitors 3600uf/200V
The old one is 3300UF 200V and now the new is 3600UF 200V. Totally add more 300UF capacity. 12 pcs 3600uf 200v+12 pcs 2200uf 200v.
---
If you want to know more about
Sinbosenaudio power amplifier.
You can enter our official website to understand:
Sinbosenaudio FP22000Q amplifier official website:
https://www.sinbosenaudio.com/sinbosen-fp22000q-p00095p1.html
Sinbosenaudio official website:
https://www.sinbosenaudio.com/
You can also contact us directly:
sales2@sinbosen.com
Leave a Reply
Your email address will not be published.Required fields are marked. *