31-band DSP processing equalizer professional audio with PC control
Model: EQ-231
Type: DSP digital audio processor
Function: SAVE,RECALL,EQ/BYPASS,LED INDICATOR
Size: 1U slim size
Application: Concert, stage, KTV, Home Theatre
Warranty: 2 years
Description
EQ231 Specifications
The power supply mode
220V
Transmission gain ratio
-12dB-12dB
Line input impedance
15KΩ
Line output impedance
300Ω
Frequency response
20Hz- 20KHz
Signal to noise ratio
92dB
The power consumption
20W
◎Standard 1 U is light and thin and can be mounted on the rack
◎Double channel synchronous control of 31 segment D
S
P processing equalizer
◎Each
segment is equipped with LED spectrum indication, and the
absolute
accuracy of real-time 31 segment frequency points is 99%
◎Noise door with tip noise reduction function
◎
I
/O interface support multiple types: TR
S
6.35/RCA Lotus/XLR Canon
CANNON balance interface
◎EQ Bypass: The Bypass diagram equalizer in the signal path
◎With the function of saving and calling, it can save various modes for calling.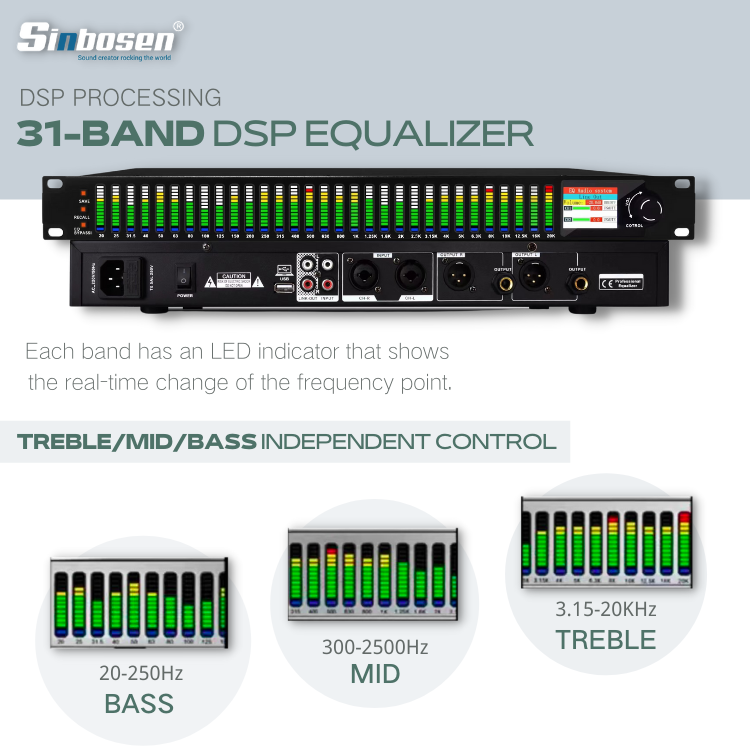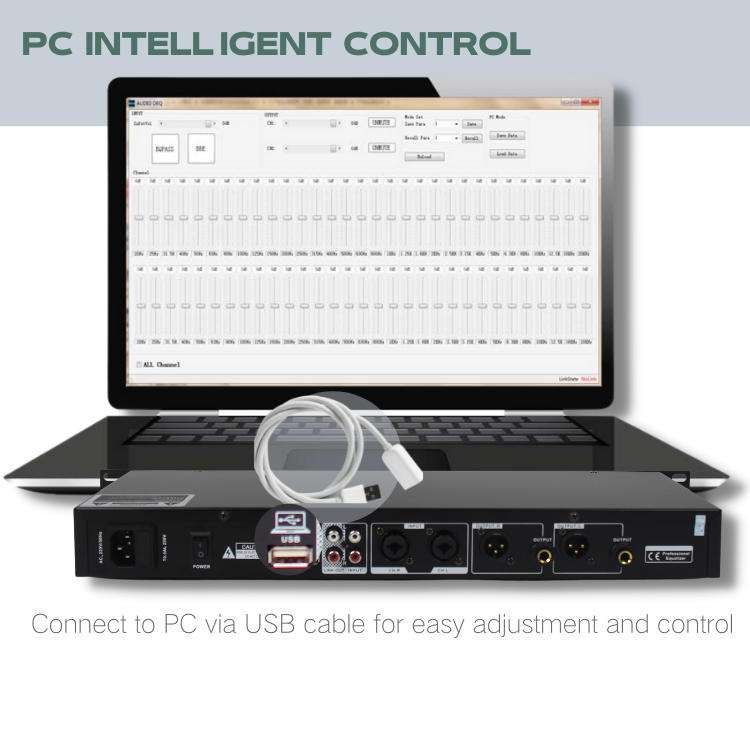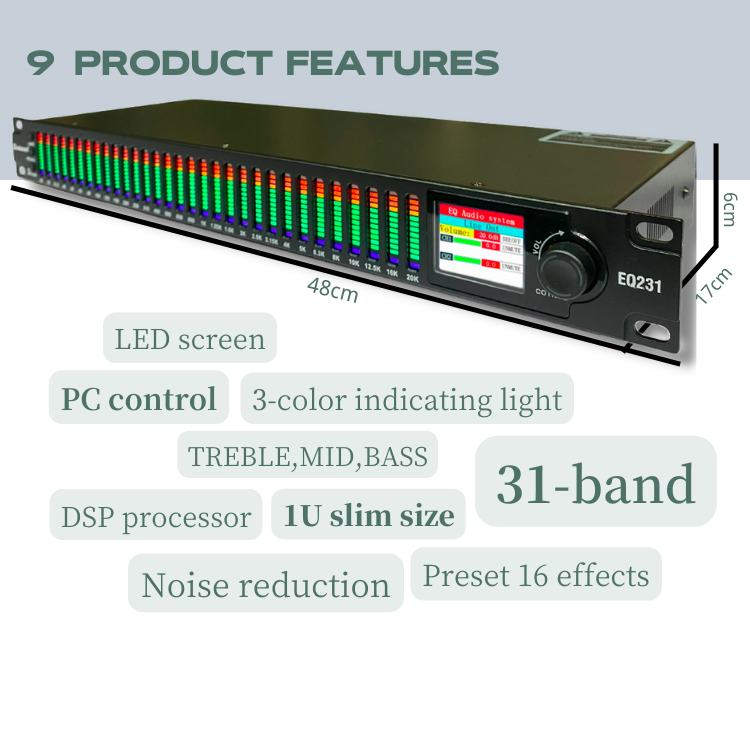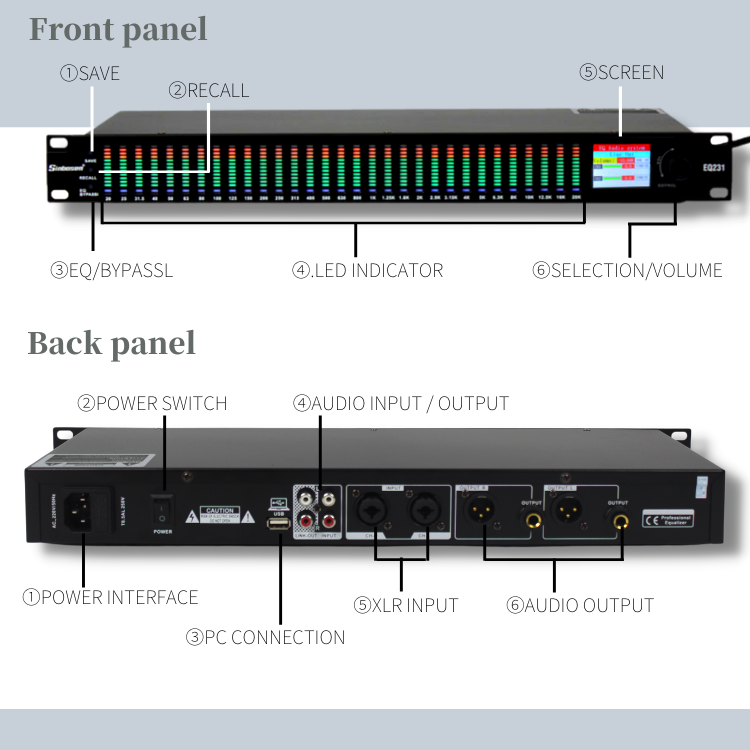 Front Panel:
①SAVE: press this button to enter the SAVE interface, which shows 1-16
modes, using the selection knob to select and save. Long-press this
button to enter the RELOAD MODE, long-press to reset.
②RECALL: press this button to enter the RECALL mode. Using selection
knob to recall 1-16 modes from the memory. Long-press this button to
enter the EQ together control mode.
③EQ/BYPASS: press this button to enter the EQ parameters mode, using
the selection knob to adjust the EQ parameters from 20Hz to 20kHz. GAIN
is for frequency gain adjustment for each band; DELAY is for output
channel delay time adjustment; VOL OUT is for output channel volume
control; HIGH PASS is for high pas filter(20Hz- 50Hz); LOW PASS is for
low pass filter(5kHz - 20kH2). Long-press EQ/BYPASS to enter the direct
test output.
④LED indicating lights: dynamic LED lights showing the level of each
band
⑤Display screen
⑥Selection knob: turn this knob to left or right side to adjust the
input volume,press this knob to confirm and exit.
Back Panel:
①220V power interface
② power switch
③ PC interface: connecting to PC to control this equalizer
④ Audio R.L output/input
⑤Balance 6.3 R.L input
⑥Balance R.L output
Related Products
---